Monmouth's Best Art Galleries
Where to buy, see and enjoy the best art.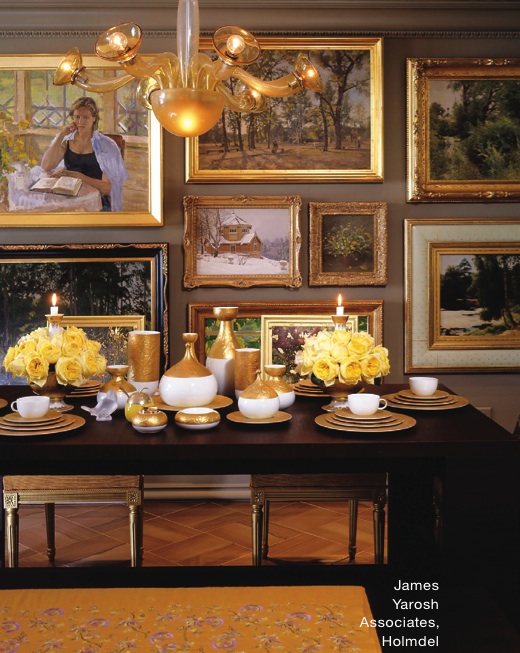 TOP PICK: JAMES YAROSH ASSOCIATES FINE ART GALLERY
55 E. Main St.
Holmdel
732.993.5278
jamesyarosh.com
An artist and interior designer, Yarosh is known for the critically acclaimed international and regional fine art collections in his gallery. There are diverse genres of art in all media, from Russian realist works to drawings by New Jersey art- ists such as Jacob Landau, Sheba Sharrow and Michael Sparks. Yarosh offers complete art services including in-home consultation, guidance on placement of artwork and framing.
800, ICE HOUSE AND POLLACK GALLERIES
Monmouth University
400 Cedar Ave.
West Long Branch
732.923.4786
monmouth.edu/arts
CHETKIN GALLERY
9 Wharf Ave.
Red Bank
732.741.6116
chetkingallery.com
FRAME TO PLEASE
The Galleria
2 Bridge Ave., 1st Floor,
Bldg. 3, Suite 313
Red Bank
732.741.8062
FREDERICK GALLERIES
1405 –1 Third Ave.
Spring Lake
732.974.0376
frederickgalleries.com
THE GUILD OF CREATIVE ART
620 Broad St.
Shrewsbury
732.741.1441
guildofcreativeart.org
JESSE AMERICAN ARTISAN GALLERY
169 Main St.
Manasquan
732.223.3007
jesseamericancraft.net
MAIN STREET GALLERY
131 Main St.
Manasquan
732.223.1268
mainstreetgallery.com
THE SHORE INSTITUTE OF CONTEMPORARY ARTS (SICA)
20 Third Ave.
Long Branch
732.263.1121
sica.org