Mother-to-Be?
Thanks to new techniques, breast cancer treatment won't stop this South Orange woman from having children.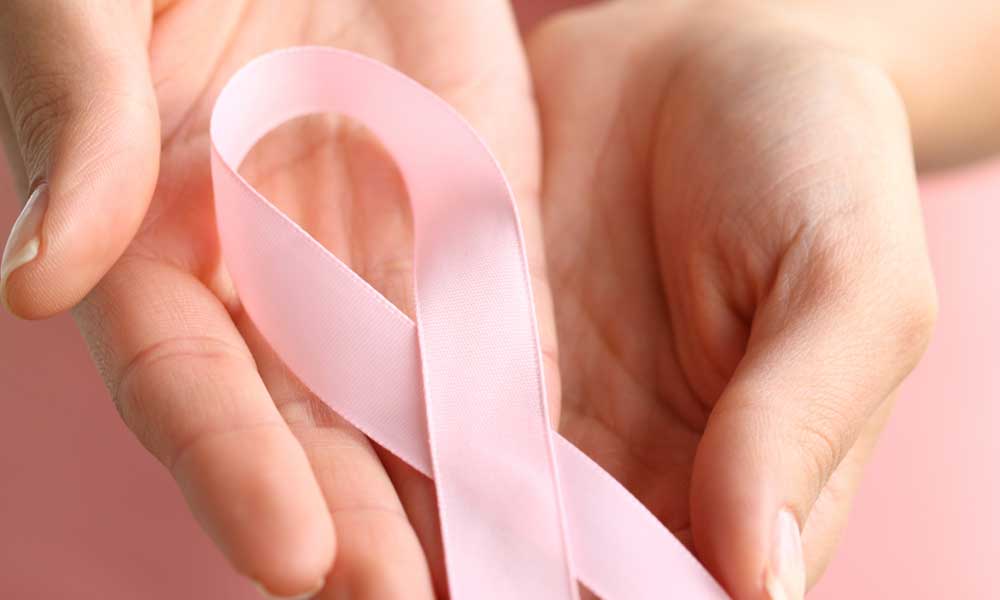 Hearing that you have cancer is never easy. But when Kimaya Salaskar, a 37-year-old South Orange woman, was told she had breast cancer more than two years ago, she had one special concern. "The first thing I thought was, 'I don't have any kids yet,'" she says. "I wondered, 'How will this affect that?'"
Until recently, cancer treatments such as chemotherapy and radiation often have made having children impossible. But recent advances in fertility care give women like Salaskar new opportunities to preserve their eggs before treatment. For Salaskar, whose first name, Kimaya, means "magic" in her native Indian language, this medical magic is allowing her and her husband to pursue starting a family.
Salaskar owns a Maplewood Village store called Kimaya Kama—Kama means desire, she says—which retails Indian clothing and accessories. She also is a realtor in Manhattan. Her husband, Manoj Thakrar, 43, is a management consultant. Her medical odyssey began in November 2012, when she felt a lump in her left breast. "I was just 34 at the time, and I ignored it," she says. She told her husband about it in December, though. "He forced me to get tested," she says, which she did by having a mammogram taken at the Barnabas Health Ambulatory Care Center. "They called another doctor in and set up an appointment right away, so I could tell it wasn't normal," she says.
The appointment was with Sarah Schaefer, M.D., a breast surgeon at the Center for Breast Health and Disease Management, who took a biopsy that confirmed she had invasive ductal carcinoma that was between stages 2 and 3, meaning there was a chance it had already spread to her lymph nodes. That's when she expressed her fears about infertility, but Dr. Schaefer reassured her. "She said, 'Don't worry, you will be fine,'" Salaskar says. Dr. Schaefer told her about other patients who froze their eggs or embryos for the future.
Salaskar next met with Serena H. Chen, M.D., director of the Division of Reproductive Medicine at the Institute for Reproductive Medicine and Science at Saint Barnabas Medical Center. "We talked about the options," Dr. Chen says. "She is a very proactive, smart lady, and she was very enthusiastic. She felt this idea of planning for pregnancy after cancer was a positive thing."
Dr. Chen says that new techniques in egg and embryo freezing "have completely revolutionized the field," to the point that, in 2012, the American Society of Reproductive Medicine removed the qualifier "experimental" from this option. "Every cancer patient should get the chance to talk about fertility preservation, and egg freezing should be widely available," she says. "But right now it's not available widely enough." She says that too many physicians either don't know about this option or feel uncomfortable talking about fertility care. "We are lucky at Saint Barnabas to have a long tradition of taking care of these patients," says Dr. Chen. "We have had egg freezing protocols for many years."
Salaskar began the egg harvesting process immediately. That required a slight delay in the beginning of cancer treatment. (For many patients, Dr. Chen explains, "a procedure called 'random gonadotropin starts' now allows us to ignore the menstrual cycle and extract eggs for future fertilization within 10 days of the patient's decision to go forward with egg freezing—with her oncologist's approval, of course.")
"My family wondered why I would delay treatment at all," says Salaskar. "But Dr. Schaefer said it would be perfectly fine to wait and that all the doctors will manage things appropriately. Knowing I had the option of IVF helped me go through the cancer treatments with a lot more ease."
Her eggs were harvested within three weeks, and she began chemotherapy in February 2013. Following chemo, Salaskar had a lumpectomy procedure in August 2013, then six weeks of radiation treatment with Alison Grann, M.D., chairperson, radiation oncology. The treatments were very successful, and today she is free of the disease. And in March 2014, she and her husband began working with Dr. Chen to decide if it was time to try to become pregnant.
She and her husband successfully froze several embryos, but they may not need them, as it turned out that in her case, treatment did not leave her infertile. "I am looking forward to having a child," she says. "But nothing is guaranteed, and what is meant to happen will happen. I hope everything goes well."
So does Dr. Chen, and she wants other women to be aware of all their choices too. "Her story is the way things should be," she says. "We need all the doctors to know, and all the men and women on the street to know, that this is standard now. The process goes so much better when everyone is telling the patient about it before she meets with an oncologist. Studies show that this is a question many women ask themelves: 'Can I ever have a family?' IVF is not for everybody, and that is totally fine. We are trying to prevent regret, that wistful feeling that 'I wish I'd known about this before treatment.'"
To find out more about cancer services at Saint Barnabas Medical Center , please call 973.322.2929 or visit barnabashealth.org/sbmc. To learn more about the division of reproductive endocrinology, call 973.322.8286.