Moving Right Along!
Avoid the winter blahs with these safe, fun ideas for staying active indoors.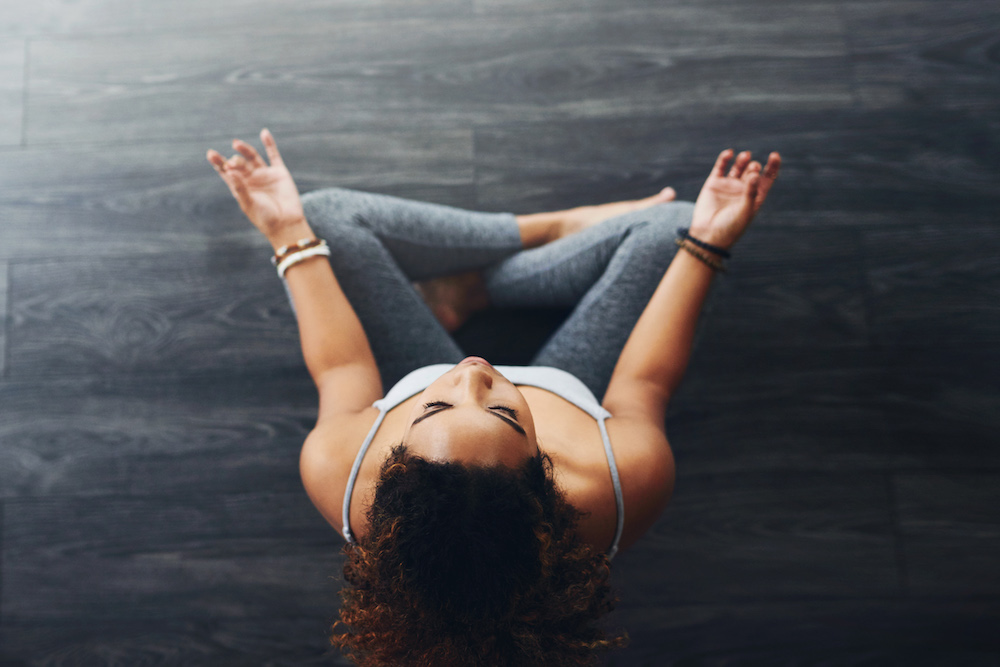 MALL WALKING
As a service to their local communities, many indoor shopping malls open their doors early to allow residents the opportunity to walk in a safe, monitored, climate-controlled environment. Monmouth Mall, for example, opens at 9 a.m. Monday- Saturday and 10 a.m. on Sunday for this purpose, and walking around the interior perimeter of each floor equates to 2.7 miles total. Try the "buddy system" and commit to meeting a friend there once a week and enjoy a coffee or tea afterward.
EXERGAMING
Popular systems like the Wii Fit and PlayStation Move combine the fun of video games with required physical participation to get you up off the couch and in motion, playing along with what's happening on-screen.
DANCING
Whether you're an old pro or a newbie needing lessons, dancing is one of the most fun and social ways of staying active indoors. It offers an aerobic workout while also honing your stability and balance. And from swing to salsa, there's a genre to suit nearly every taste.
SWIMMING
Swimming is one of the best forms of exercise. It's aerobic, low-impact, go-at-your-own-pace and (if you'd like it to be) social. Check to see if your local community center or YMCA offers discounted passes for seniors.
TAI CHI
Although it's one of the martial arts, Tai Chi is a wonderfully gentle exercise that can improve your lower-body strength, coordination and balance, helping you to prevent falls. To get started, you can order a DVD for beginners or attend a class at a local studio, such as Five Elements Studio in Bradley Beach. Seniors can attend free workshops at Monmouth Medical Center Southern Campus in Lakewood as part of its Better Health program.
YOGA
A discipline that combines breath control, meditation and stretching, yoga is practiced by many people of all ages who want to improve overall health and flexibility and reduce stress.
BEFORE YOU BEGIN
Be sure to clear any new exercise or workout plans with your doctor.
Choose activities you enjoy so you're more likely to stick with them.
Start slowly. Increase the amount of time you spend doing an activity by five to 10 minutes at a time each session.
Find a buddy. Get a relative or friend to join you and try to commit to a regular schedule.
ALWAYS STAY SAFE
Wear proper footwear that supports your feet and ankles and has soles that provide good traction.
Be sure to warm up before you undertake any prolonged period of physical exertion.
Stay hydrated. Drink plenty of water while doing your activities.
Don't push it. If you're running a fever, have a cold or upset stomach, or just don't feel well, give yourself a break for the day. "Listen" to your body.
Exercise might tire you out a little bit, but it should never be painful. Stop at the first sign of pain.
​"TAI CHI IS THE YOGA OF MARTIAL ARTS—IT'S LOW IMPACT, GENTLE ON THE BODY AND PUTS MINIMAL STRESS ON YOUR JOINTS. IT HAS AMAZING MENTAL HEALTH BENEFITS IN ADDITION TO THE PHYSICAL; STRESS RELIEF, MINDFULNESS AND RELAXATION."
—Jenna Romano, certified personal trainer and owner, Jersey Shore Wellness Studio, Oceanport With the days much shorter and nights much colder this time of year, it's very easy to become sedentary. Nevertheless, it's important to stay active during the winter season, especially for seniors, as inactivity can take a toll on both physical health and emotional well-being. Consider these ideas to keep moving indoors, some at home and others nearby.