NICOLAS FREDA, D.M.D
OLD TAPPAN ORTHODONTICS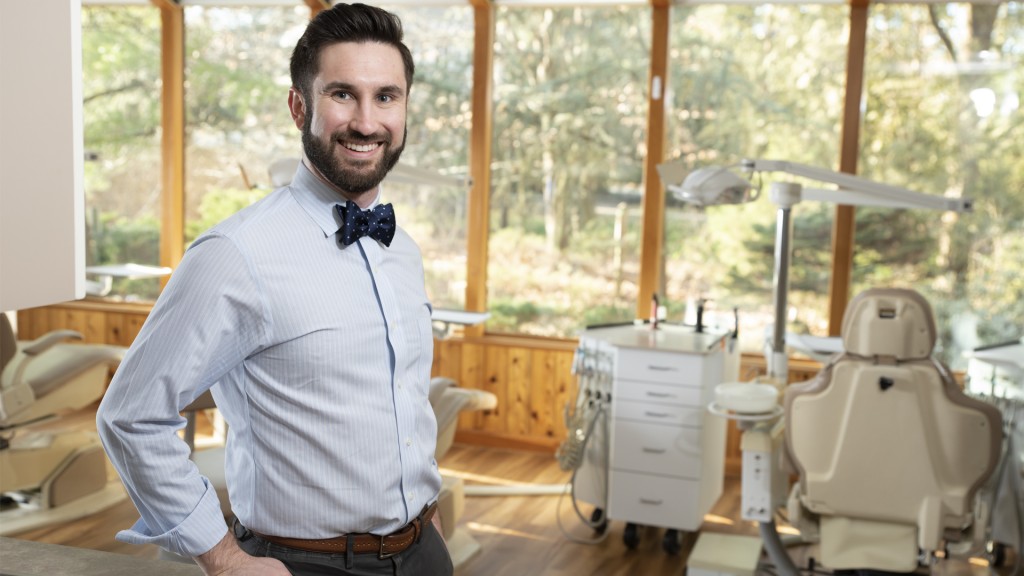 YOU MIGHT SAY THAT DR. NICOLAS FREDA OR "DR. NICK" IS A JACK-OF-ALL-TRADES. Although he holds a degree in dentistry, a certification in orthodontics and dentofacial orthopedics, has researched at the university level and is a devoted educator, it's still working with patients of all ages that is, first and foremost, his true passion. Always knowing that healthcare was his calling, it was the impact a smile has on people's lives that drew Dr. Nick into orthodontics. "The cool thing about orthodontics is that we work with the natural tooth structure, simply changing the position to achieve a beautiful smile. A smile lights up the face and tells a story. Just think about all the movies and songs that derive meaning from a smile," comments Dr. Nick.
Dr. Nick is proud to be the third orthodontist to own and oversee Old Tappan Orthodontics, a practice that dates back to the early 70's. Although he has transformed Old Tappan to a state-of-the-art facility, what hasn't changed is the personalized, community feeling that has been its trademark for almost 50 years. Having worked in orthodontic practices with very rigid, corporate environments, Dr. Nick's focus is building and maintaining a compassionate, family-focused atmosphere. Because the practice has spanned many decades, he takes great joy in seeing generations of families – treating children and their parents and grandparents.
"I've come to know much more about a family than just the health of their teeth and mouths. I feel privileged to share in many of my patient's special celebrations and traditions," says Dr. Nick. "It's a very hands-on, personal connection." Dr. Nick also teaches at NYU College of Dentistry working chairside with residents as well as teaching as many as 400 students in the Invisalign Clinic.
180 Old Tappan Road, Suite #1, Old Tappan, NJ 07675 • 201.768.0018 • oldtappanorthodontics.com