No Wait Emergency Room
The newly renovated Emergency Department at Cooperman Barnabas Medical Center ensures top-notch patient care that's more efficient than ever before.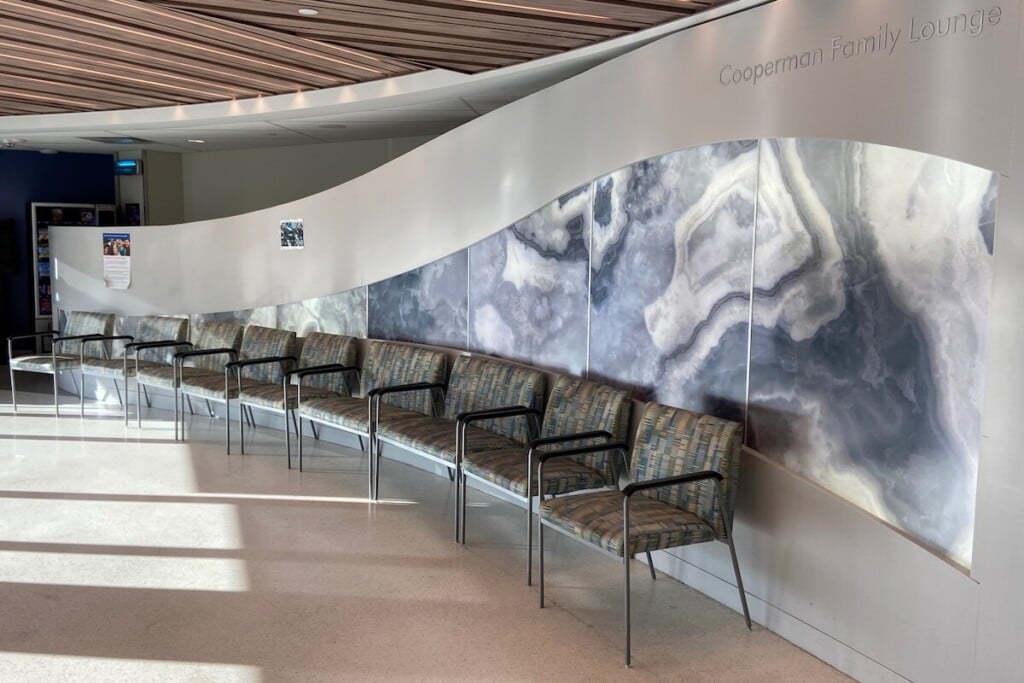 The Emergency Department at Cooperman Barnabas Medical Center (CBMC) is changing the way emergency medicine is delivered. The expanded and renovated Emergency Department (ED) provides an enhanced environment to receive care, accommodating up to 130,000 adult and pediatric patients annually. "In expanding the Emergency Department, our goal was not only to increase space but also to make the flow of treatment much easier so that patients are seen in a timely manner in an area appropriate to their needs," says Eric Handler, D.O., chairman of emergency medicine at CBMC.
Beyond the expansion, what makes the CBMC ED unique is the new care model. "Since 2020, we were delivering disaster care, responding to the pandemic and all that it involved. Today, we are back to emergency medicine," says Maria Aponte, R.N., administrative director of the CBMC Emergency Department. "The model for disaster medicine is very different from emergency medicine. With a focus on the patient being the center of the team, we have changed our care model resulting in a much better experience for our patients as well as our staff," Dr. Handler adds.
Although New Jersey has been known for longer emergency room wait times on average, CBMC, part of RWJBarnabas Health, has dramatically improved processes throughout the ED and the hospital, resulting in efficiencies overall.
When you come to the CBMC ED, you're met by a triage nurse who will ask for the reason of your visit along with five quick demographic questions. Once that's completed, the information is placed in the computer and a bed is assigned. You're then escorted into the area of the ED that corresponds to your specific care needs and a provider meets you in your room within 30 minutes of arrival. On average, during May 2023, patients were seeing a provider within 12 minutes of entering the facility. This change in procedure has eliminated waiting and cleared out the waiting room. Insurance information is collected while patients are awaiting test results.
The success of this model is due to a supportive administration and tremendous collaboration with leaders across the hospital to facilitate patient movement throughout the organization. As a result, patients are not only arriving in the ED and going directly into a room, their stay within the department is shorter, and admitted patients are moving into a room on an inpatient unit much faster. "The success we're having is only possible when all of the departments work together toward a common goal," says Dr. Handler.
"Over the past year, we have filled our staff vacancies and no longer are using agency staff," says Ms. Aponte. "During a time when healthcare staffing remains an industry-wide concern for both facilities and patients, having a fully staffed Emergency Department without the use of agency staff, has played a key role in improving our speed and efficiency," adds Richard L. Davis, CBMC President and CEO.
The ED employs more than 60 providers, including board-certified emergency medicine and pediatric emergency medicine physicians, physician assistants and nurse practitioners, to care for incoming patients no matter what medical treatment they need. State-of-the-art equipment ensures CBMC's ED meets patients' diverse medical needs with the necessary resources. Additionally, care is delivered in the area of the department most appropriate for the patient's needs, including:
• A dedicated pediatric area with 10 beds for the youngest patients.
• A Rapid Diagnostic Unit with approximately 26 beds. These patients are monitored for further evaluation before being officially admitted or discharged. Patients may stay up to 24 hours and receive extensive testing during the stay.
• A 12-bed Fast Track area reserved for lower acuity patients. These patients typically require fewer emergent resources than patients experiencing significant pain or distress.
• An 11-bed acute care area for those patients needing immediate, life-saving intervention and the 50-bed main patient care area round out the ED, which can be quickly reconfigured as care needs dictate.
---
For more information about CBMC and any of the services, go to rwjbh.org/cbmc.