Nutrition For Athletes
A new sports nutrition program at CBMC helps athletes meet their dietary and body composition goals through individualized counseling, community outreach and education.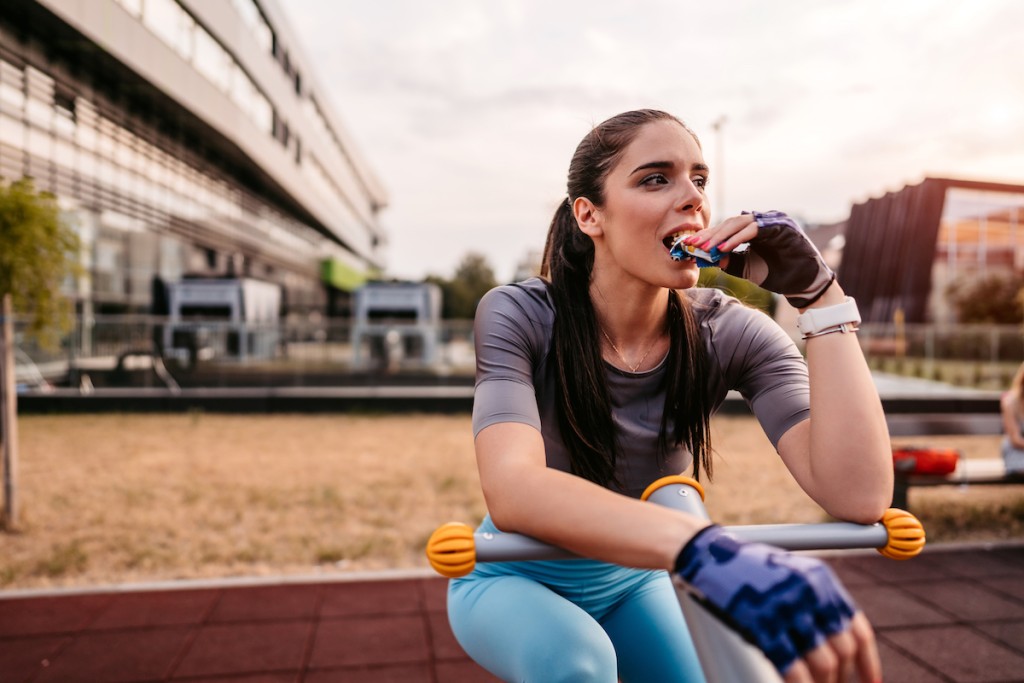 Athletes require specialized nutrition and foods that will help them maximize their performance and ability, as well as their overall health goals. That's why Cooperman Barnabas Medical Center (CBMC) has a department devoted primarily to sports nutrition and sports medicine, where physicians, nutritionists, physical therapists, athletic trainers and other members of this multidisciplinary team work in tandem to help professional and amateur athletes in New Jersey perform and feel their best. 
Additionally, over the last year or so, with funds received from a ShopRite grant, CBMC now has a greater opportunity to provide sports nutrition in the community and through the Nutritional Counseling Services department in Livingston. The Sports Nutrition Program targets high school through professional-level athletes, including active adults who want to better understand how they can improve their sports performance through proper nutrition and fueling. 
"Our goal is to provide information on body composition, but also educate the community on proper sports nutrition," says Diana Toto, administrative director of sports and rehabilitative medicine with the Matthew J. Morahan III Health Assessment Center for Athletes (MJM Center) at RWJBarnabas Health. "Making good choices and having healthy body composition is crucial for athletes, especially for teenagers who may not fully understand how doing so can affect performance and even help prevent injury." The Morahan Center currently manages over 25 schools across New Jersey for varying services, and continues to raise awareness on youth safety, screenings, injury prevention and injury management.
Tasha Trudeau, MS, RDN, sports dietitian for Nutrition Counseling Services and the MJM Center, works directly with these athletes of all ages and helps create individualized care plans. "The overall assessment process is the same for everyone," she says. "We get a snapchat of their goals and their sport, but my approach is different for a wrestler vs. a cross country athlete. We consider factors such as the demands of the sport, if the individual has had any injuries and their overall goals." Trudeau also helps create a "performance plate" for each person, which is when and how to eat to maximize athletic performance, and how getting proper nutrients best fits into an athlete's busy schedule. The percentages of fat, carbohydrates and protein vary based on the sport and, for example, whether it's a light, moderate or hard training day.
The Sports Nutrition Program also has another tool at its disposal that helps in evaluating these athletes' progress—the STYKU body composition machine. It's an advanced software system that completes a full-body scan in about five minutes, plus, it's mobile, which means it helps the CBMC team reach as many teams and individuals in New Jersey as possible.
"It gives us a 3D image of muscle to fat ratios and circumference measurements to show overall body composition," says Toto. "You can rescan in a month or six weeks to see if there are changes, so it's a quick way for an athlete to track his or her progress." Toto and Trudeau say the STYKU scan isn't a mandatory part of the program, but it works well on its own or in tandem with traditional nutrition counseling services, because it shows folks how and where to make adjustments to their dietary plan if needed. 
Trudeau says the STYKU scan can track some "red flags" too. "An athlete could be working hard on their performance but if they're losing more lean body mass than fat mass, that could mean they're under fueling," she notes. "The scan can track the losses as much as the gains." 
Overall, both Toto and Trudeau are excited for the future of the Sports Nutrition Program, and urge any athletically inclined individuals to come in for a consultation. "Our goal [for our athletes] is not only to become faster or gain muscle, but more so, 'How do we do things safely? How does our nutrition tie back to injury management?' We want to work with the community athletes and help them understand this better while improving overall performance."
---
To schedule an individualized sports nutrition consult and to improve your performance plate, visit rwjbh.org/cbmcsportsmed or call The MJM Center at 973.322.7913.