One for All
FROM MAMMOGRAMS TO SURGERY, THE JACQUELINE M. WILENTZ COMPREHENSIVE BREAST CENTER OFFERS COMPLETE TOP-LEVEL CARE.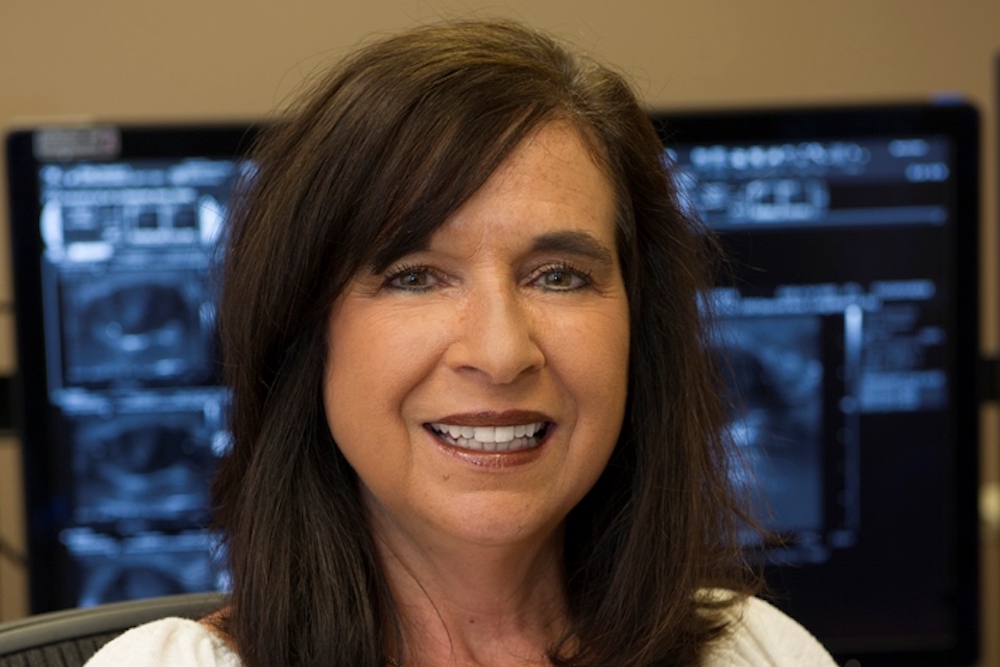 CYNTHIA BARONE, D.O., regional medical director of breast imaging for Monmouth Medical Center (MMC), Monmouth Medical Center Southern Campus (MMCSC) and Community Medical Center, shares what's new at MMC and why Jacqueline M. Wilentz Comprehensive Breast Center is your "one-stop shop" for breast cancer care.
The Jacqueline M. Wilentz Comprehensive Breast Center achieved the highest certification level offered by the National Quality Measures for Breast Centers (NQMBC). What makes the center so worthy of this certification?
This certification measures quality of care that a patient receives from a breast center regarding every aspect of management from diagnostic imaging to breast biopsy to surgery following a cancer diagnosis. Everyone at the breast center who is involved in patient treatment strives for excellence in the caring of the breast cancer patient.
What do you love about MMC's breast center?
The team approach and cohesiveness of the staff are fantastic at streamlining the process for the patient from beginning to end. This includes support staff, coordinators, technologists, nurse navigators and highly specialized breast imaging physicians. Everyone is here for the benefit of the best outcome for the patient. Personalized inclusive high quality care is delivered which is a hard quality to find.
Why should patients choose a comprehensive breast center like MMC's over one that does only breast imaging?
Many "breast centers" do not have the ability to perform all aspects of breast related care. A mammogram may indicate further evaluation is needed—perhaps with biopsy or MRI, but the facility may not have this capability. This means that the patient may be recommended to another facility with little guidance as to what the next steps may entail. I believe it is better to be at a comprehensive breast center where there are nurse navigators and coordinators to guide the patient during what may be a very difficult time in their life. Our surgical coordinators help the patients schedule follow-up appointments with one of our breast surgeons if further surgery is necessary following biopsy. We have a weekly multidisciplinary conference where the best care of the patient is decided amongst our team of imagers, surgeons, oncologists and radiation oncologists. It's comparable to getting multiple second opinions regarding the patient's best clinical management. We also have wonderful genetic counselors, should that be needed. We have always had state-of-the-art, dedicated breast imaging equipment. At MMC, we were the first in the region to be able to offer tomosynthesis to our patients.
What can you tell us about the expanded Lakewood center?
Lakewood has implemented tomosynthesis (also called 3-D mammography), which is a mammogram machine that takes slices of the breast making multiple images depending on the size of the breast. We're able to look through the breast like we would look through a book or deck of cards. By slicing through the breast, tomosynthesis helps eliminate superimposed breast tissue that could be hiding an abnormality.
In mid November, we began breast biopsy services at the Lakewood Wilentz Center. The Lakewood location has always offered screening mammograms, diagnostic mammograms and ultrasound. In addition, we also offer other services such as whole breast screening ultrasound and breast MRI.
What new programs and initiatives are in the works for 2019 and beyond?
We are going to be adding tomosynthesis to our Colts Neck satellite and expanding the number of tomosynthesis machines that we have at MMC. We are hoping to implement a software called Volpara, which standardizes measurement of breast density. This will be beneficial to dense breast patients who may benefit from supplemental screening such as whole breast ultrasound or breast MRI.
We are also researching a wireless breast surgical localization device called Magseed. This is a radiofrequency clip that eliminates the use of a surgical wire placed on the day of surgery and makes the surgery more convenient for both the patient and the surgeon.