Our Favorite Dishes this Year
DINING OUT THIS DECEMBER? OF ALL THE MEALS WE ENJOYED IN 2018, OUR STAFF PICKS FOUR CAN'T-MISS PLATES TO SINK YOUR TEETH INTO NOW!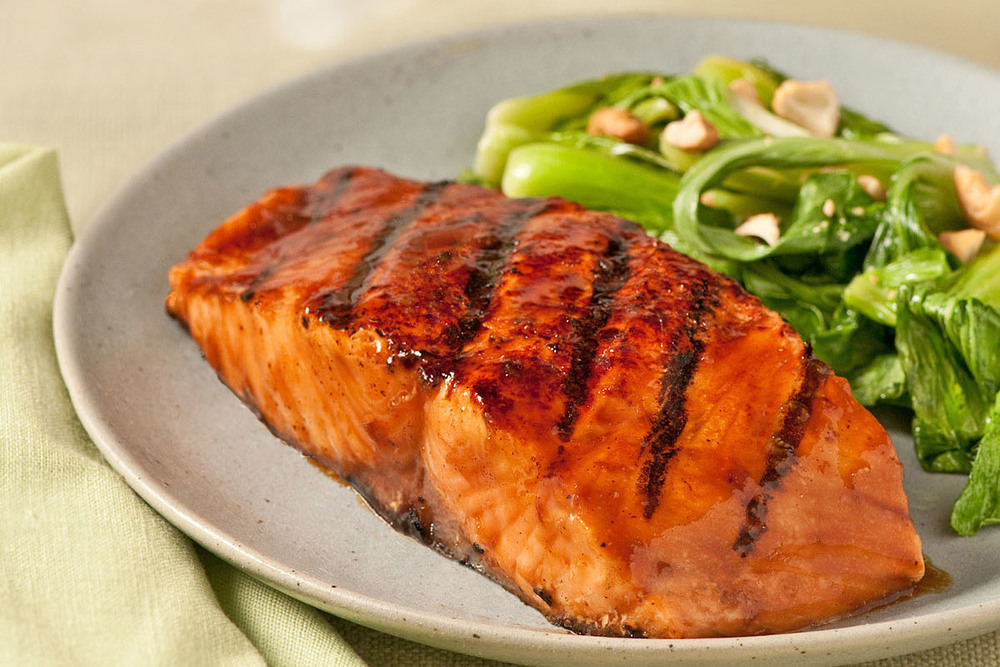 Grilled Atlantic Salmon, Laurel & Sage, Montclair
This sweet, neighborhood corner restaurant is one of my favorites in town. Considering the number of restaurants per capita in Montclair, that is really saying something. Laurel & Sage's signature dishes include pomegranate molasses braised short rib and ginger-soy lacquered Chilean sea bass, which are delicious, no doubt. But my favorite dish here is the grilled Atlantic salmon. OK, I know, why would I choose the seemingly standard salmon as one of my favorites of the year? I can answer that in four words: yuzu brown butter vinaigrette. A yuzu is a hybrid of a wild mandarin orange and a lemon and is used in Japanese cuisine. The fruit gives the dish a fresh and unique tint of citrus that I now crave. The fish is served with Oregon-forged mushrooms and cauliflower that provide a wonderfully earthy contrast to this dish from the sea.
—

Daria

Meoli
LAUREL & SAGE, 33 WALNUT ST., MONTCLAIR, 973.783.1133, LAURELANDSAGE.COM.

Curry Goat Stew, Café MoBay, Bloomfield
At first glance, there isn't a lot of excitement around Café MoBay— that is, of course, until you step inside the Bloomfield storefront. Once you're in, you're immediately swept up by the Caribbean spirit thanks to festive music, vibrant colors and the mouth-watering aroma of Jamaican food. My go-to from the extensive menu is the curry goat stew, a staple in most Jamaican kitchens. The slow-cooked goat is tender to the bone and picks up flavors from the peppers and mild curry sauce, and I'm getting hungry just writing this. Mix the accompanying white rice and steamed cabbage into the stew for an unforgettable meal.
—Darius Amos
CAFÉ MOBAY, 1039 BROAD ST., BLOOMFIELD, 973.337.8460, CAFEMOBAYNJ.COM

Barbecue Burnt Ends, The Wooden Spoon, Bloomfield
Among all the dishes I've had in 2018, this dish tops my "sorry not sorry" list. Having lived exclusively in the Northeast and not had many opportunities to eat really good Southern barbecue, my infatuation with burnt ends is a relatively new one. If you too are a bit of a brisket rookie, let me enlighten you—burnt ends are cut from the fattiest part of a beef brisket making them incredibly flavorful and indulgent. The Wooden Spoon Southern Kitchen and Saloon serves them up smothered in their tangy house barbecue sauce topped with chopped red and green peppers. If you want a few bites worth every sinful calorie, the burnt ends gets my vote.
—Daria Meoli
THE WOODEN SPOON, 285 GLENWOOD AVE., BLOOMFIELD, 973.743.0099, WOODENSPOONSALOON.COM
Sweet Black Sticky Rice, Up Thai, Morris Plains
Tucked away in an unassuming Morris Plains strip mall, Up Thai has been making itself known to diners seeking traditional and inventive Thai dishes. When I go to Up Thai, I'm often tempted to fill up on the lengthy list of apps and entrees (try the golden pouch to start and the short rib massaman curry as your main), but I always save room for one particular dessert—the sweetened black sticky rice. The starchy grain, which changes to a regal purple hue when cooked, is generously flavored with coconut milk, and it's fit for a king when paired with slices of fresh mango. Remember: Glutinous rice does not contain gluten—so go ahead and enjoy it, friends with Celiac disease!
—Darius Amos
UP THAI, 981 TABOR RD., MORRIS PLAINS, 973.998.8536, UPTHAINJ.COM