Pain Relief for Prostate Cancer Patients
A new drug "tricks" bones into fighting the cancer's spread.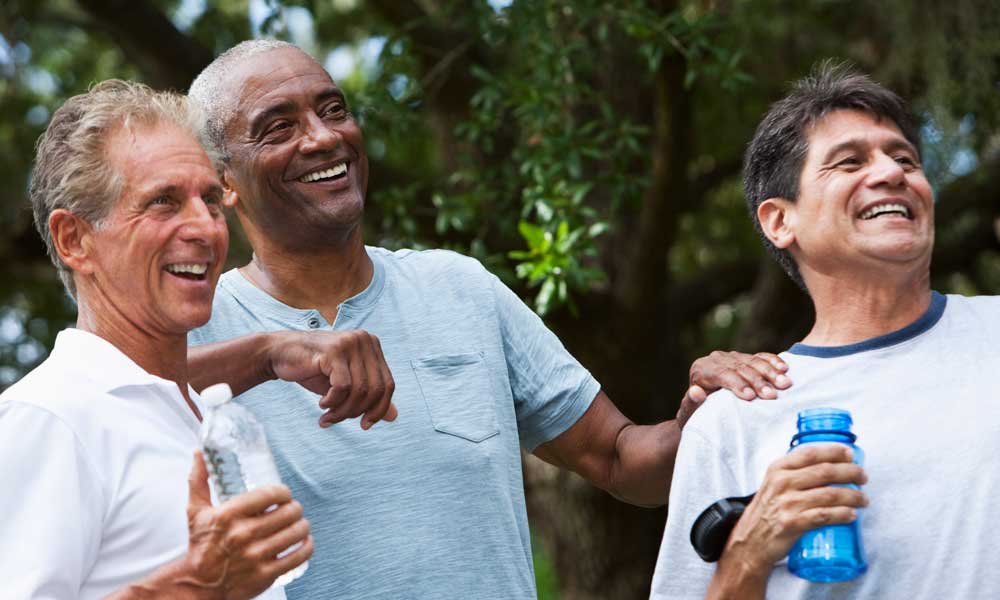 In May 2013, the U.S. Food and Drug Administration approved a new drug for the treatment of prostate cancer that had spread to the bone. It immediately got the attention of Alison Grann, M.D., chair of radiation oncology at Saint Barnabas Medical Center. "I was excited about this medication, because it would improve quality of life and patients would be more comfortable, so I really pushed to get this here," she says.
Her zeal helped persuade the medical center to become one of the first in New Jersey to administer the radioactive isotope radium 223, which goes by the brand name Xofigo (pronounced zoh-FEE-go). In a study published in the New England Journal of Medicine, it significantly decreased pain and improved survival rates for men whose prostate cancer had spread to the bone and was resistant to other medical or surgical treatments.
Prostate cancer often spreads to bone first; "it has an affinity for bone tissue," Dr. Grann says. The first line of treatment when this happens is medication that blocks testosterone, which encourages the growth of prostate cancer cells. "However, at some point the cancer often becomes resistant to these medicines,"
Dr. Grann says. Bone cancer is typically quite painful, but until Xofigo there was little that could be done to help patients other than administering narcotics. This new drug, however, can slow the cancer's progress in the bone. It works through trickery, Dr. Grann says. The bone tissue mistakes the radium for calcium, and takes it in readily where bone is growing rapidly from cancer. Once it is in the bone, it releases radiation, but in very small and localized doses that spread less than 100 microns—about the width of a human hair—to kill the cancer while doing little or no damage to healthy cells.
The treatment consists of six intravenous injections, one every four weeks. Dosage is based on weight, so patients are weighed before each injection, which takes about a minute. "Side effects are nausea and diarrhea, though both are pretty uncommon, and also lowering of blood counts, so we do a blood check before every injection," Dr. Grann says.
Though the overall prognosis for patients with metastatic prostate cancer is variable, Xofigo "gives them a new option with limited toxicity that potentially can improve their quality of life," says the doctor. "They can remain on their other medications, which may be controlling their disease well except for the pain. Now they can also go out and walk or play golf or do their thing."
For more about radiation oncology services at Saint Barnabas Medical Center, call 973.322.5630 or visit barnabashealth.org/sbmccancer.