Pasta Bilites
With lots of healthy vegetables, nuts and beans, these vegan dishes pack quite a nutritional punch. Plus, they have so much flavor, you won't be missing meat!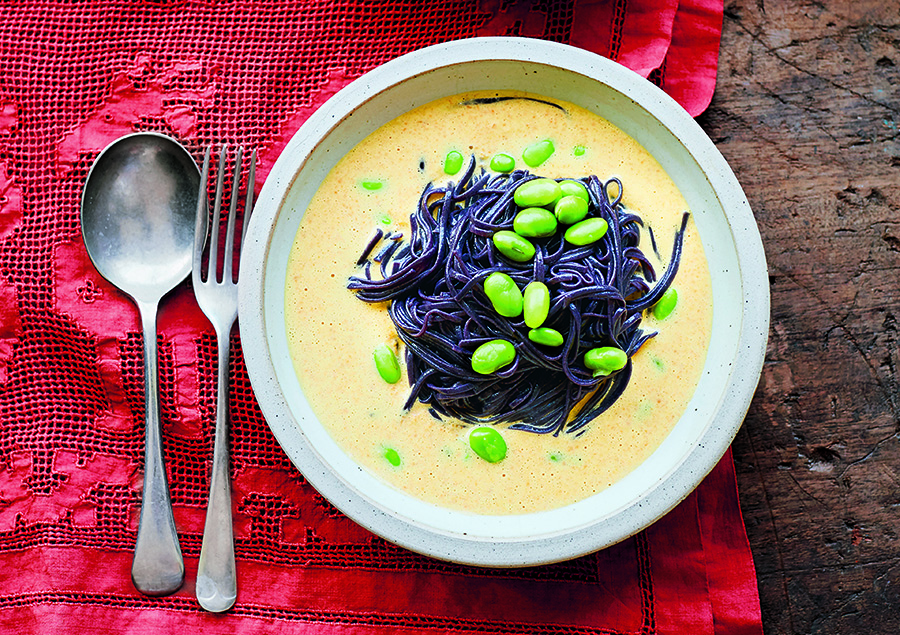 Yields: 4 servings
Ingredients
9 oz. carrots, peeled and grated
½ cup light miso paste
¼ cup tahini
1 Tbs. yuzu vinegar or rice vinegar
1 thumb-sized piece of ginger, peeled and grated
12 oz. noodles of your choice n 1¼ cup cooked edamame beans
Directions
First make the sauce by blending the grated carrots, miso, tahini, vinegar, ginger and 1 cup of water in a high-speed blender until smooth. Taste, add more salt if needed, then let sit.
Cook the noodles in boiling water according to the package instructions. When ready, drain and rinse.
Divide the sauce between four bowls, then top with the noodles and beans and serve immediately.