Patrick T. Cuozzo, D.D.S., P.A.
Cuozzo Orthodontic Specialists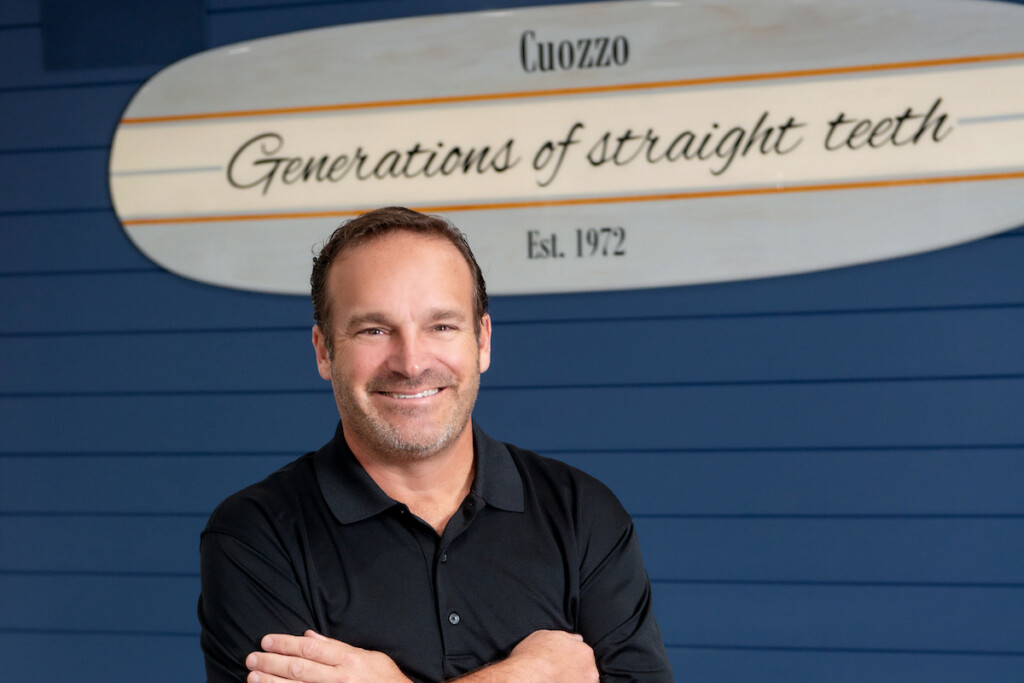 4 Swimming River Rd., Lincroft, NJ 07738 • 732.747.3466
526 Washington Blvd., Sea Girt, NJ 08750 • 732.449.5444
www.4StraightTeeth.com
For three generations, Cuozzo Orthodontic Specialists has built a legacy of creating beautiful smiles by providing the best orthodontic care to patients of all ages. Dr. Patrick T. Cuozzo, affectionately known as Dr. Pat, joined his father's practice in 1997, and continues to uphold the family tradition by consistently demonstrating exceptional orthodontic work. This has earned him multiple recognitions as one of the Top Orthodontic Specialists in New Jersey.
Dr. Pat, a Diplomate of the American Board of Orthodontics, treats his patients at two state-of-the-art offices, one in Lincroft and one in Sea Girt, where he and his staff are dedicated to improving the health of the community. They know that creating beautiful smiles requires the latest technology, both for diagnosis and treatment, and maintain one of the most advanced orthodontic systems in the field. Dr. Pat believes strongly that beginning treatment at the appropriate time yields the best results in as short a time as possible. "We minimize the patient's time in braces by waiting for the right time to start treatment, ultimately improving not only the look of your smile, but also the health and longevity of your teeth," says Dr. Pat, a Clinical Professor at the University of Pennsylvania School of Dental Medicine. His office is one of the few in New Jersey to offer VATECH PaX-i3D Green CBCT technology. Because this system performs a 3D scan of a tooth or the entire jaw, it gives a detailed analysis of the mouth while using only a low dose of radiation. This technique provides extraordinary accuracy, crucial to any diagnosis.
Cuozzo Orthodontic Specialists treats both adults and children, and offers both traditional and clear braces, as well as Invisalign®. The entire staff has earned a long-standing reputation for professionalism, honesty and compassion and have patients and their families smiling at every visit.