PatrickT. Cuozzo, D.D.S.
Cuozzo Orthodontic Specialists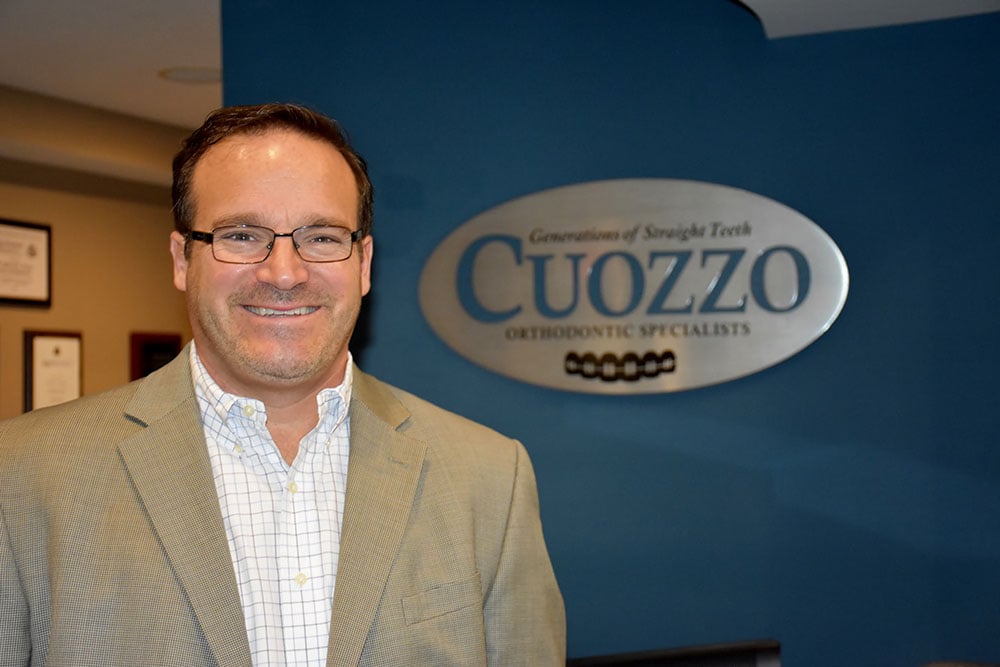 HAVING JOINED HIS FATHER IN PRACTICE IN 1997, Dr. Cuozzo, affectionately known as Dr. Pat, is proud to continue his family's legacy of providing outstanding orthodontic services. He has received much recognition for his work, including the Timothy O. Heatwole Chair for Ethical Standards and Humanitarianism, a Certificate of Excellence from the Prosthodontic Honor Society and an award for Outstanding Achievement from the Academy of Operative Dentistry.
Dr. Pat and his staff know that creating a beautiful smile requires the latest in technology, both for diagnosis and treatment purposes. He operates two state-of-the-art offices, one in Lincroft and the other in Sea Girt. Because Dr. Pat treats both adults and children, he offers convenient hours that allow for easier scheduling. He believes strongly in beginning treatment at the best appropriate time that will allow for excellent results in as short a time as possible. His office is one of few in New Jersey to offer VATECH PaX-i3D Green CBCT technology. Because this system performs a 3D scan of a tooth or the entire jaw, it gives a detailed analysis of the mouth while using only a low dose of radiation. This one technique provides extraordinary accuracy, crucial to any diagnosis.
Cuozzo Orthodontic Specialists offer traditional, clear and lingual braces, as well as Invisalign® for adults and teens. Taking impressions before Invisalign® treatment can be challenging for some patients. Dr. Pat uses digital technology to accomplish an accurate tooth impression. This technology works without messy molds that sometimes create discomfort for patients. Overall, it is considered to be less stressful than traditional impression methods. The entire staff at Cuozzo Orthodontic has a wealth of experience and has a reputation for professionalism, honesty and compassion when dealing with patients and family members.
4 Swimming River Rd., Lincroft, NJ 07738 • 732.747.3466 • 4straightteeth.com