Peace on Earth
A desire to get back to basics guided the holiday design of an old house with a modern aesthetic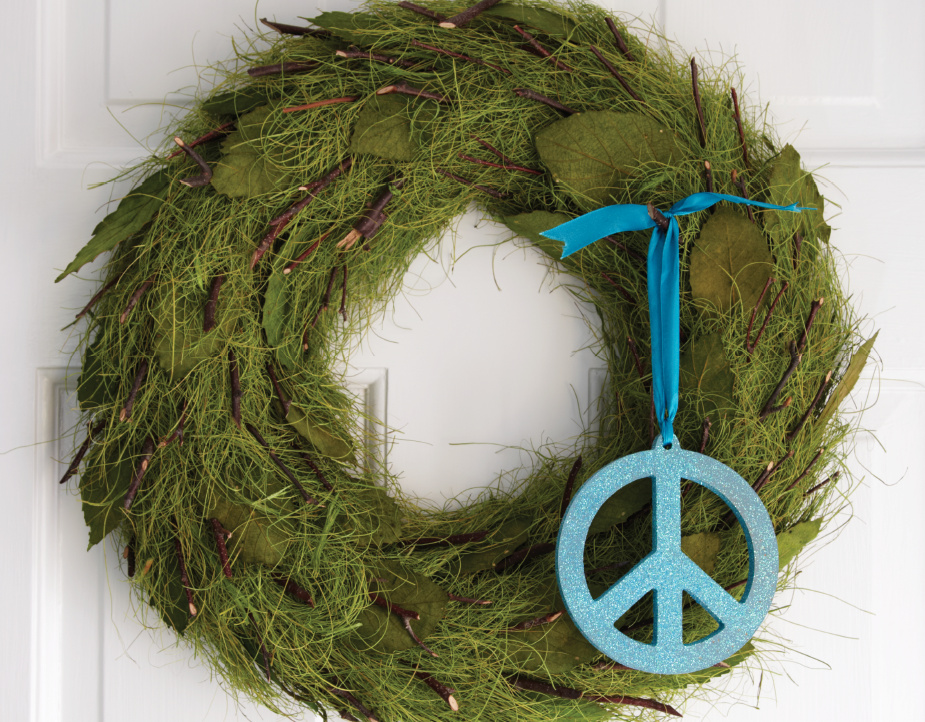 Have the hustle and bustle of the holidays threatened to overshadow the true meaning of the season? Why not simplify by embracing calm, quiet holiday decor for your home this year? "It doesn't have to be all about the reds and the Santas," says Madison- and Bay Head-based designer Jules Duffy.
"Let's decorate for the holidays but really think about what's important in life and appreciate what we have." Duffy was called upon by homeowner Donna Brown to decorate her house for a holiday house tour, and the two chose a nature-based "Winter Wonderland" theme. "The earthiness of this design is all about getting back to nature," explains Duffy. "I wanted to give a very different, nontraditional feel to the house because it is unique in its design. It's very traditional from the outside, but when you walk in and you see how clean the lines are and how transitional the furnishings are, it's a wonderful surprise."
Duffy played with light on the mantel, using conical glass trees that were illuminated from the inside, silvery faux branches and tiny micro lights to add sparkle. "I hoped to evoke an ethereal, mystical feeling," says Duffy. Nature was brought in with mossy bird stocking holders, and the stockings were selected for their quiet, neutral colors and because they play off the different textures in the room.
The tablescape was all about nature too, says Duffy. A white tree made of feathers, wooden vases filled with branches dripping with crystals and several proud peacocks made of bark sit atop a green silk fabric base. "The element I wanted to bring into the tablescape was green, pulling the color out of the other rooms where there is just a hint of it," says Duffy. "But the greens didn't have to match. The green of the 1950s goblets is emerald, and the other hues have a more earthy quality, but they all relate to each other." Duffy also mixed silver and gold on the table, using antique gold flatware and tiny gold leaf confetti alongside silvery branches. Old and new dinnerware melded seamlessly. The green bowls and Christmas tree plates were the homeowner's, and Duffy found the green square plates and the rectangular side plates at a store on Canal Street in New York City. "You'd be surprised what people can find in their own cabinets," says Duffy. "Sometimes it's just a matter of incorporating a couple of new elements into what you already have to make the design strong and successful."
The nature theme continued in the homeowner's daughter Molly's bedroom, where Duffy scattered mushrooms and tiny felt gnomes. "There is something magical about a gnome, and the holidays are magical," says Duffy, "so we put them out, and it looked very sweet." The peace sign that ended up on the wreath previously resided on Molly's door handle. "We took it and hung it on the wreath, and it looked fabulous," says Duffy. "I think it was an unconscious statement about peace on earth, especially at this time of year. It's a time to reflect about family and friends and doing the right thing and being kind and thoughtful—about how you conduct yourself toward others."