Pet Adoption Gets Frisky
As the coronavirus keeps folks at home and limits contact with friends, more of us are seeking out companions of the maskless, four-legged kind.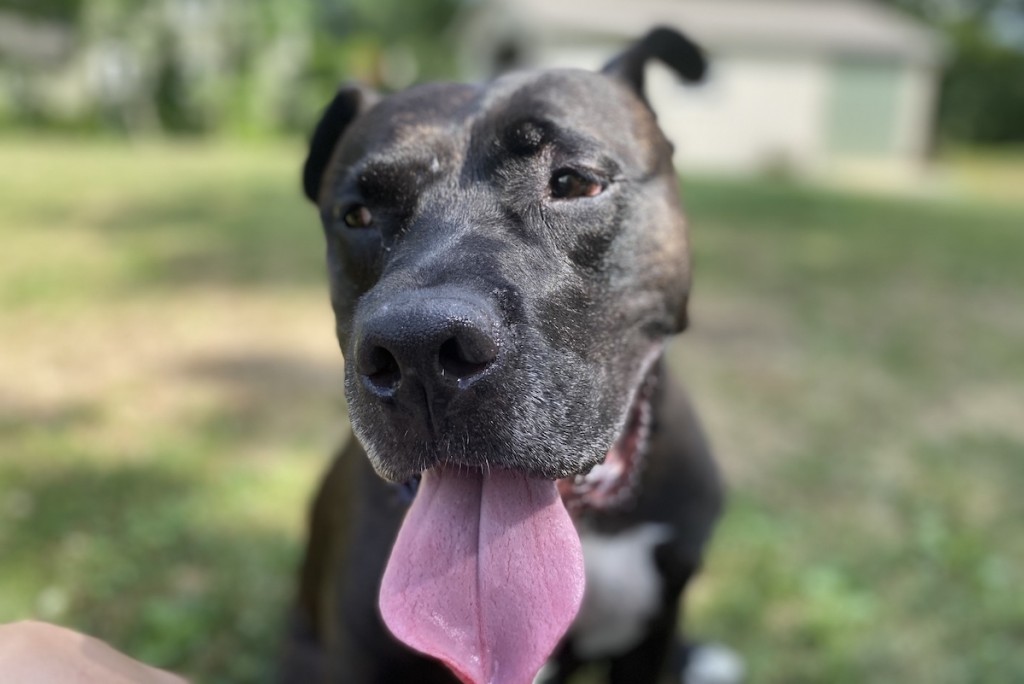 Choosing a pet has always been a ticklish proposition—guessing in advance how a needy creature will fit into your family's routine and just what treasured items it may decide to chew on while it captures your heart. But since the pandemic began, there's been a newly important facet of this animal adventure: competition. Pets up for adoption are in high demand.
National media report that pet adoptions have soared as the pandemic has raged on, and our counties seem to be no exception. For instance, Shelter Animals Count, a nonprofit that helps share data on shelter animals, found that from January to June of 2020, the pet adoption rate was 73 percent, up from 63 percent in 2019. Chalk it up to a craving for companionship in this lonely, stay-at-home era—and maybe a simple desire to smile and feel good. "Many people found they would finally have time to adopt since they're working remotely," says Carole Michales, director of Pound Animal Welfare Society (PAWS) Montclair. "And yes, some are seeking joy, for sure!"
More time at home, of course, means more time to get an animal trained and acclimated to its new living situation, so that some families who may long have considered pet ownership now find it more practical. Young couples and families are often on the hunt for new feline and canine companions in any era; in this one, professionals temporarily freed from the hassle of a daily commute and college kids home from school are seeking out animals too. "We're seeing a nice mix of people wanting both dogs and cats, but small dogs that weigh less than 25 pounds are always the most popular," says Elizabeth Morgan, director of Montclair Township Animal Shelter. Older dogs are finding new homes these days as well, notes Michales, who says that PAWS typically rescues senior dogs requiring medical care, and that, thankfully, many of them have found their forever homes due to more humans being at home.
One shelter cites a local cause, but agrees that adoptions are on the rise. "We noticed an increase in the number of adoptions post-COVID, most likely due to our Foster-to-Adopt program, which allows potential adopters to foster animals before committing," says Erika Barkman, animal control officer of Randolph Regional Animal Shelter. "This tends to ease the transition and take the pressure off."
Still, other pressures have increased. These days, in fact, the effort to acquire a pet can feel like the struggle to get one's child into an exclusive preschool. "We are first-time dog owners and our applications to the shelters kept getting denied," says Emily Plaskow of Verona. "I am not sure if it was COVID or just us, but it was discouraging." After months with no results, Plaskow connected with Ramapo-Bergen Animal Refuge Inc. (RBARI) in Bergen County and was matched with one-and-a-half-year-old Cooper, an "energetic, goofy and sweet" whippet hound mix. "Even without COVID, 2020 was a trying year for us. My 13-year-old son and I thought adding a member to our family would be a comfort to us both, and Cooper has been just that."
Another pro? Pets that may have once been overlooked are finding their forever homes too. "People have had more time to spend with the animals that needed extra attention while they acclimate to their new home," Barkman says. "For instance, one of our long-term dogs that needed a special home finally got the chance and is thriving."
That dog's special home is that of Shari Castelli of Mendham, who volunteered at the Randolph Shelter on Sundays before the pandemic. Quarantine found her working from home and "dogless" after losing her two dogs within nine months, so she knew the pandemic was a good time to bring a new furry friend home. "I didn't know how to function without a dog," she says. "I was walking outside to get some stress relief and space, and it felt wrong to walk without a dog!" She also knew she wanted an adult canine, and was OK getting one that wasn't as "adoptable" as some of the others. "From my experience at the shelter, I knew that even dogs with 'baggage' could become great pets with proper training, structure and lots of love," Castelli says. After undergoing his training at the shelter (which Castelli was not permitted to attend due to the pandemic), she ended up adopting the "mellow" Sire, a 7-year-old pit bull terrier mix, who hadn't been in a permanent home for six years. "If there hadn't been a shortage of adoptable dogs, I would never have had the opportunity to have Sire, and he would still have been in the shelter," Castelli says. "He is a great, loving dog who deserves to have a home, and I am so happy to have him!"
The boom in pet adoptions doesn't mean COVID hasn't brought its challenges, in pet adoption as in everything else. Montclair Township Animal Shelter reports that their average number of monthly pet adoptions has actually decreased—not because of lack of interest, but because they have only been able to rescue about half their usual amount of animals; 20 to their typical 40 or so per month. "We're not taking as many animals from our shelter partners," says Morgan. "The humans have had restrictions about quarantine and crossing state lines, so getting animals here is much more difficult."
The adoption process itself has presented new hoops to jump through as well. For instance, many adoption events have either been cancelled entirely, made less frequent or moved outdoors because of social-distancing requirements. Montclair Township Animal Shelter has had to limit admittance at its building and conduct meet-and-greets with potential pet "parents"—via Zoom for cats and in their outside courtyard for dogs. Randolph still conducts in-person meetings when possible, but they're via appointment only; they utilize FaceTime for meet-and-greets too. The process has been relatively status quo for PAWS Montclair, however, which posts its adoptable animals on PetFinder.com and gets in touch with potential owners through the site to see who might be a match. However, a new PAWS protocol requires potential adopters to submit home videos of where the animals will be living while they're being fostered.
RBARI has had to shift its business model as well, says Megan Brinster, the shelter's executive director, as it's now using social media, its website and e-newsletters to showcase its animals that are looking for forever homes. All applications are now completed online, families are vetted virtually and dog and cat meetups are by appointment only.
For some pet owners, after all, life changes have worked counter to the trend. RBARI is seeing a trend of animals ending up in overcrowded facilities, being surrendered at higher rates and requiring urgent medical care, Brinster adds.
However, the folks running these rescues and shelters are optimistic that even when we all return to normal—and return to the office—the good will outweigh the bad and pet lovers will still want to adopt. Says Morgan simply: "Animals are great companions." And pet lovers know that won't ever change, no matter what.
---
FOR THE CAUSE OF PAWS
Most nonprofit groups, including animal shelters and rescues, are struggling right now. Contact one of these facilities if you're on the hunt for a new four-legged friend—or if you simply want to help with a donation in a challenging period:
By Haley Longman