Pet Adoption Gets Frisky
As the coronavirus keeps folks at home and limits contact with friends, more of us are seeking out companions of the maskless, four-legged kind.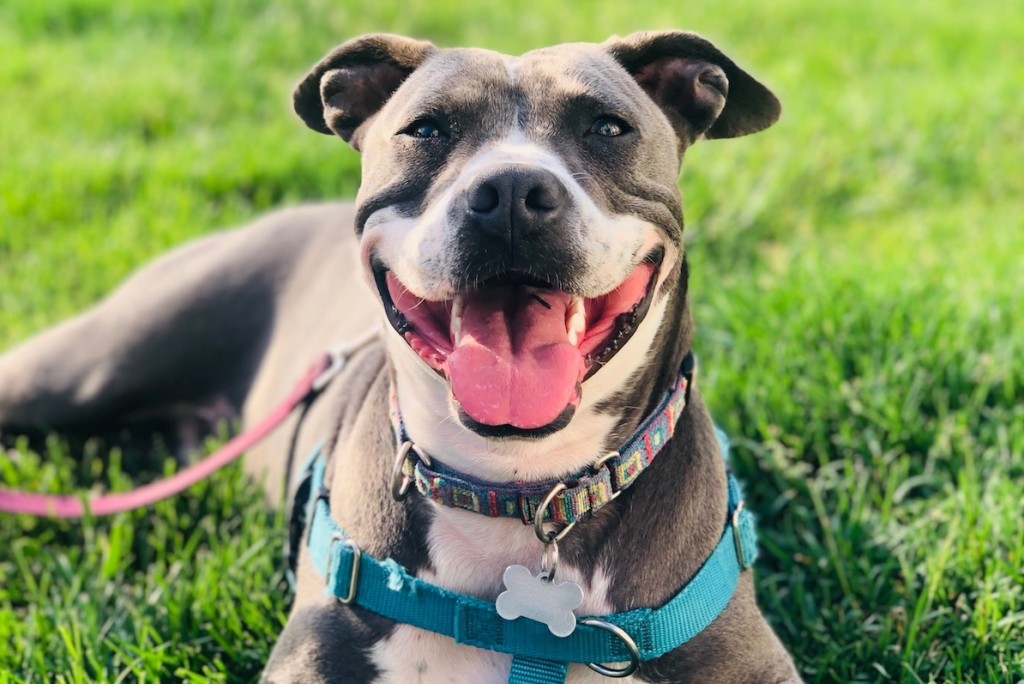 Choosing a pet has always been a ticklish proposition—guessing in advance how a needy creature will fit into your family's routine and just what treasured items it may decide to chew on while it captures your heart. But since the pandemic began, there's been a newly important facet of this animal adventure: competition. Pets up for adoption are in high demand.
"A couple of weeks ago we had six cats go home in one weekend," says Eileen McDonnell, president and founder of Hope for Animals in Manalapan. "People have more time at home to devote to the new pet, and they also enjoy watching the new pet's personality come out."
National media report that pet adoptions have soared as the pandemic has raged on, and our county seems to be no exception. For instance, Shelter Animals Count, a nonprofit that helps share data on shelter animals, found that from January to June of 2020, the pet adoption rate was 73 percent, up from 63 percent in 2019. "We had 1,300 kittens go through our foster program in 2020, and all were adopted when returning to the shelter from foster," says Lindsay Sanator, media and marketing coordinator of Monmouth County SPCA (Society for the Prevention of Cruelty to Animals) in Eatontown.
What's behind the trend? Chalk it up to a craving for companionship in this lonely, stay-at-home era—and maybe a simple desire to smile and feel good. "We think rescuing an animal has become a movement that people are happy to be part of," Sanator adds. "More time at home during the pandemic has certainly been a factor, but adding an animal to your family always brings joy."
More time at home, of course, also means more time to get an animal trained and acclimated to its new living situation, so that some families who may long have considered pet ownership now find it more practical. Young couples and families are often on the hunt for new feline and canine companions in any era; in this one, college kids home from school and students who want company during virtual learning are seeking out dogs and cats to adopt too. "There seem to be more people looking for puppies, which are not always available," says Nancy Flint, founder of Fur Friends in Need in Hazlet. Older animals are finding new homes these days as well for the same reason—humans have more time to care for animals that may require a little extra TLC.
Take Nancy Condon, for example. The Ocean Township resident found a 9-year-old cat referred to as Judith when scrolling through the MCSPCA Facebook page. Judith was a stray that came to the shelter with a horribly painful condition that required the vet clinic to perform double enucleation surgery—removal of both eyes. The operation saved her life. "She was a perfect fit for me because I knew I could give her a special home and love her in a special way," says Condon, who had found herself with more time at home due to the pandemic. "She would be my only pet, my special princess." Though Condon still can't hold her new cat, whom she renamed Olivia, because the animal's new blindness has frightened her, the two communicate via sound and touch. "I talk to her, hum and sing softly to her and she responds with cute sounds," Condon says. "I am so thankful that the doctors at the clinic gave her a chance for life, love, happiness and a new home."
Over the last year or so, MCSPCA has also seen an uptick of adoptions by younger professionals who are temporarily freed from the hassle of a daily commute. One such example is 31-year-old Jason* of Manalapan, who, along with his fiancée, Lauren*, decided to foster first because they were first-time dog owners. He had seen photos of the dogs that had been involved in a dog-fighting ring in Asbury Park once they were rescued by MCSPCA in early March, but they weren't on the floor and up for adoption. "One dog's photo and her gray coloring caught my eye, but I didn't think it would possible to adopt her [until the legal case was resolved]," he says. So, he and Lauren ended up fostering that same pup—a 2-year-old pit bull mix named Diamond—from March until the case concluded in early October, at which point the couple officially adopted her. When Diamond came home, it was clear she had been abused and not taken care of. "She wouldn't do anything without us giving her permission, and if I picked up anything to shoulder level, she would cower thinking it was going to strike her," Jason says. "It was obvious and very sad." However, the couple has since built a strong bond with Diamond, and she's come a long way given where she came from. "When we first got Diamond, she wouldn't even come in our bedroom, and now she sleeps right in between us in our bed," he says. "We wouldn't want it any other way."
The boom in pet adoptions doesn't mean COVID hasn't brought its challenges, in pet adoption as in everything else. Some shelters have noted that their average number of monthly pet adoptions has actually decreased, not because of lack of interest, but because there are simply fewer animals to go around. "We do not have as many available dogs as we did prior to COVID," says Sue Orchanian, the director of communications at Pick Your Paw (PYP) in Shrewsbury. "People are submitting adoption applications, but we do not always have dogs for them to adopt." MSCPA, meanwhile, is averaging 30 to 40 adoptions month compared with its pre-pandemic 60 to 70 because "scheduling singular appointments for adoptions rather than having the public visit openly restricts the number of animals being seen on any given day," Sanator says.
The adoption process itself has presented new hoops to jump through as well. For instance, many adoption events have either been cancelled entirely or made less frequent. As a result of COVID, PYP made the hard decision to shut down its sole storefront located in the Freehold Mall, and all rescue dogs remain in foster homes until they're adopted. Face-to-face meetings are only scheduled after personal reference checks, vet reference checks and virtual home visits are completed. Things didn't change much for Hope for Animals, meanwhile; they continue to post their cats that are up for adoption on Petfinder.com, and they speak to prospective cat families on the phone several times as part of the application process.
As with most facets of life in the pandemic era, the folks running these rescues and shelters are optimistic that even when we all return to normal—and return to the office—the good will outweigh the bad and pet lovers will still want to adopt. Still, potential adopters need to remember that taking on a new pet is a major responsibility, one that will remain when free time is harder to come by. "Do you have time for a pet? Are you home enough to give it the attention it wants and deserves?" asks McDonnell. "Can you afford to feed it and pay for its medical costs?" It is very important to think about all that is required to take care of a pet now during COVID and afterward when
regular life resumes.
The bottom line? People welcome pets into their homes because they are great companions—and we know that that won't be changing, no matter what.
*Last names withheld by request
---
For The Cause Of Paws
Most nonprofit groups, including animal shelters and rescues, are struggling right now. Contact one of these facilities if you're on the hunt for a new four-legged friend—or if you simply want to help with a donation in a challenging period:
---
Giving Back
Monmouth County SPCA is not only providing adoptable pets to the community—it's giving back too. The organization has partnered with two food banks, Lunch Break of Red Bank and OpenDoor in Freehold, to supply pet food to those who need it, and it has also waived surrender and redemption fees to new adopters.
MCSPCA has also emergency-boarded animals whose owners may have been hospitalized; they were featured in an article on abc7ny.com after members of the community rallied together to find a new home for Che-Che, a 9-year-old poodle who lost her humans to COVID last April. Says Lindsay Sanator, media and marketing coordinator,"We've been doing everything we can to help families who are struggling financially due to COVID."
By Haley Longman