Peter E. Ciampi, D.D.S., M.A.G.D.
Spring Lake Dental Care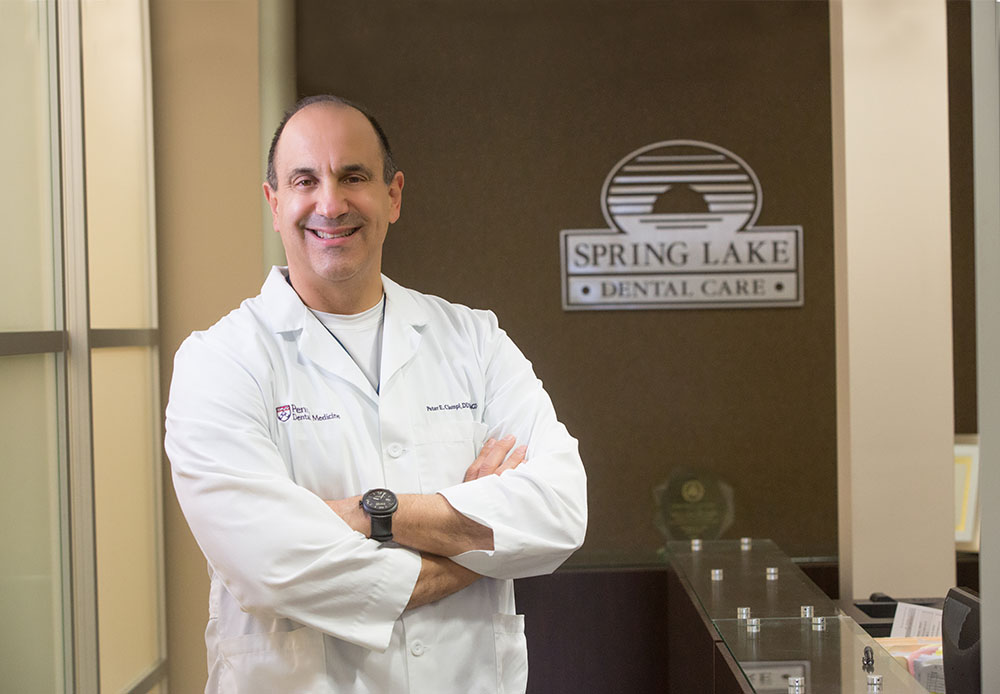 BECAUSE DR. PETER CIAMPI has exceeded patient's expectations for over 27 years, he's continually chosen by peers in a vote through a NJ Monthly Magazine poll as a Top Dentist in New Jersey, as well as with Monmouth Health & Life Magazine. He's well known for taking the time to patiently explain in detail various dental options, procedures as well as payment plans and never makes a patient rush into a decision. The head of Spring Lake Dental Care, Dr. Ciampi and his team of board certified and eligible specialists provide all phases of dentistry, including Implant surgery, handled in one facility with the highest degree of professionalism, personal attention and compassionate care.
Perhaps the most dramatic of Dr. Ciampi's services is his reputation in restorative dentistry including implants, All-on-Four™ implantsupported dentures, bridges and porcelain crowns, and his work in cosmetic dentistry, including Invisalign®, porcelain veneers, dental bonding and Dr. Ciampi's customized Smile Design. Before Smile Design treatment begins, the patient sees a preview of the new smile using the office's state-of-the art computer imaging technology
Dr. Ciampi and his team, grateful for their own good fortune, give back to others by donating dental supplies to a school in the Dominican Republic and participating in an annual volunteer mission with Remote Area Medical. Recently, Dr. Ciampi was part of a group of dentists that provided free dental treatment to more than 800 patients.
310 Morris Ave., Spring Lake, NJ 07762 • 732.449.5666 • springlakesmiles.com