Peter E. Ciampi, D.D.S., M.A.G.D.
Spring Lake Dental Care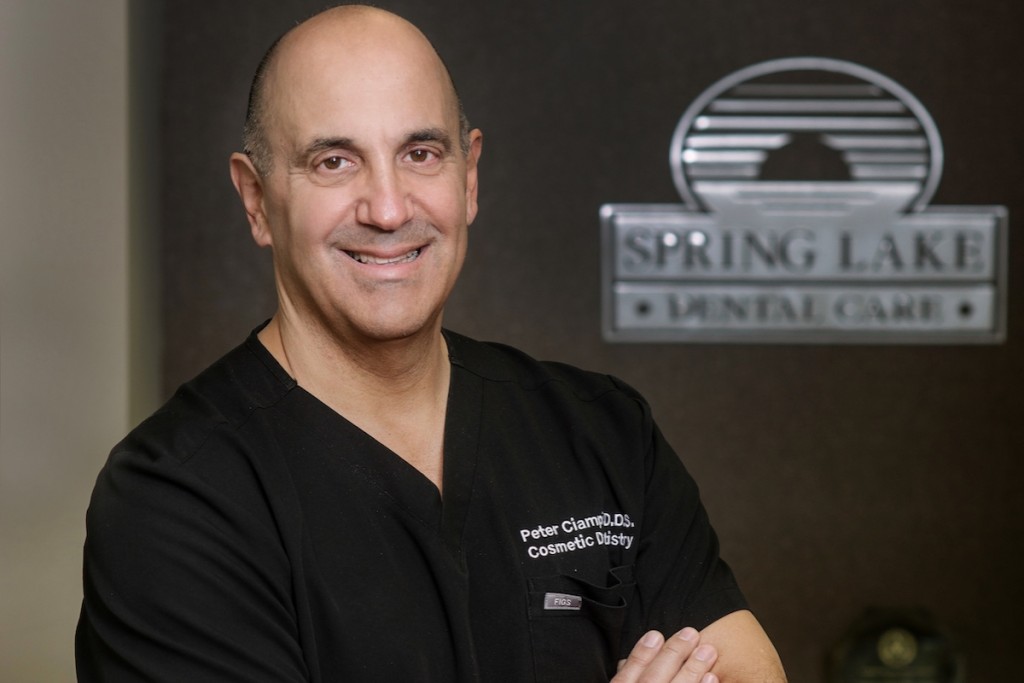 310 Morris Ave., Spring Lake, NJ 07762 • 732.449.5666 • www.springlakesmiles.com
Dr. Peter Ciampi doesn't just have a thriving state-of-the-art cosmetic and restorative dentistry practice that has celebrated its 31st year. As head of Spring Lake Dental Care, he's also built a practice in which all phases of dental specialties are treated in one location for patient convenience and continuity of care. A team of board-certified specialists, including a periodontist, an endodontist, and a medical anesthesiologist, treat patients needing specific services and procedures right in the Spring Lake Dental Care's office. This one-location treatment gives specialists and Dr Ciampi the opportunity to work closely together to create an optimal and predicable clinical result for patients.
There are more reasons why Dr. Ciampi is recognized as a Top Dentist in both Monmouth Health & Life Magazine and NJ Monthly Magazine, as is Dr. Kenneth A. Gluck, D.M.D., M.D.S., the practice's periodontist and implant surgeon. Dr. Ciampi is also well-respected for the time he takes to carefully explain in detail various dental options, procedures, a well as payment plans, and he never makes a patient rush into a decision.
Perhaps the most dramatic of Dr. Ciampi's services is his reputation and talent in restorative dentistry, including implants, All-on-Four® implant-supported prosthesis, bridges, and porcelain crowns, and his work in cosmetic dentistry, including Invisalign®, porcelain veneers, dental bonding, plus his customized Smile Design. Before Smile Design treatment begins, the patient can preview the new smile using advanced computer imaging technology.
For an appointment to discuss services with Dr. Ciampi or his associate Dr. Andrew Morris, D.D.S., please contact Spring Lake Dental Care. The office is going above and beyond the basic COVID-19 guidelines to protect patients, including utilizing a central air purification system with REME (Reflective Electromagnetic Energy) technology that provides safe hydrogen peroxide particles that neutralize 99.99% of airborne viruses.