Peter J. Magoulas, D.D.S.
Shrewsbury Orthodontics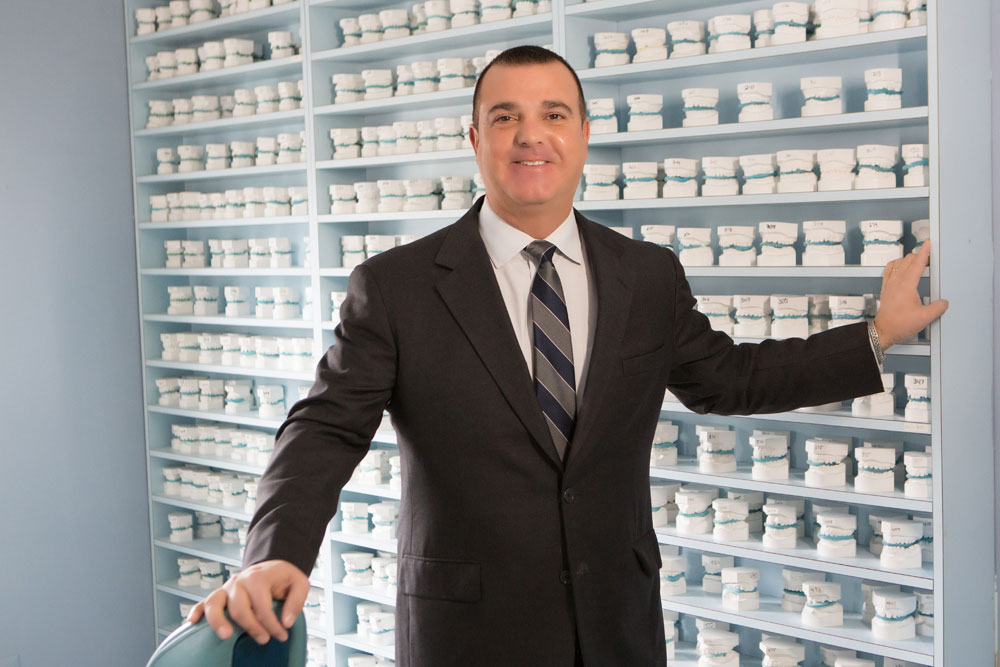 FOR MORE THAN 21 YEARS, Dr. Magoulas has been providing excellent orthodontic care to children and adults. With a highly personal approach, he educates his patients and enjoys motivating them to contribute to the success of their own treatment. At Shrewsbury Orthodontics, you are truly #1. Advancements in slim-line clear braces and the use of slim-line removable aligners for less severe cases have brought many adult patients into Shrewsbury Orthodontics. Dr. Magoulas utilizes his wire bending skills to adjust removable spring aligners, achieving efficient dental movements for a lower cost than other techniques.
Dr. Magoulas spends much of his time aligning teeth and jaws for children. As with adults, children can also enjoy slim-line braces for more advanced cases and removable aligners for less advanced cases. Dr. Magoulas takes pride in watching his patients of all ages admire their beautiful smiles. Patients are fond of Dr. Magoulas, not only because of their new smiles after treatment. According to patient testimonials, Dr. Magoulas and his staff are dedicated to making every patient feel comfortable throughout the whole process of treatment.
167 Ave. at the Commons, Ste. 16, Shrewsbury, NJ 07702 • 732.544.9002 • shrewsburyortho.com