Pho Binh Duong
Enjoy a taste of Vietnam at Parsippany's new eatery.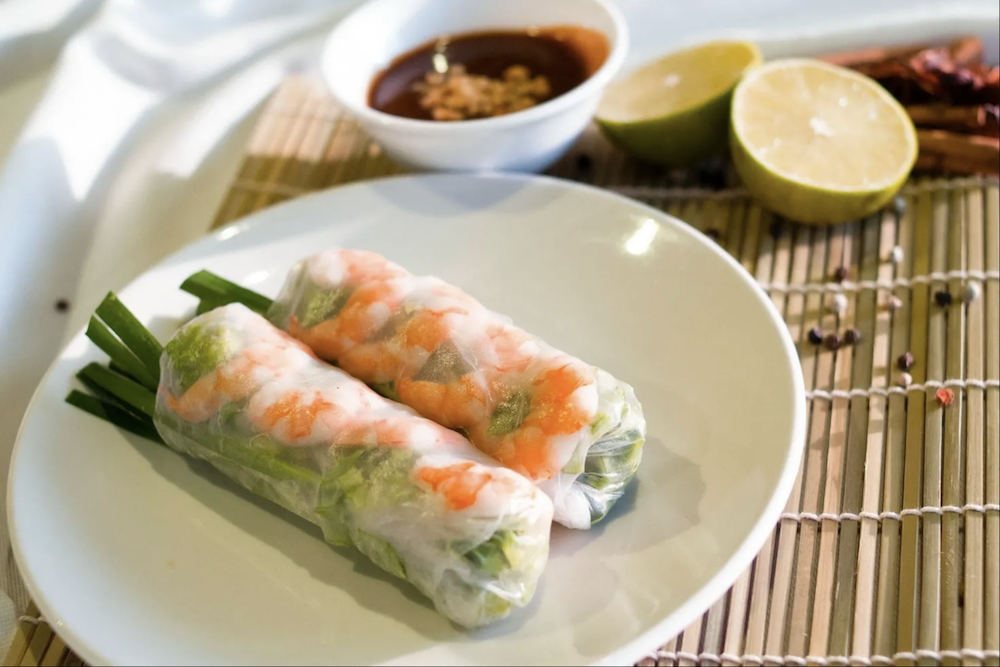 I used to blame my mother for passing on to me her tastes in food: She tries everything, prefers savory over sweet, eats oodles of noodles and devours anything that's fried. But as I grow older and learn to appreciate flavors and Mom more, I'm now thankful that I inherited her palate. Back in the day, she turned me on to Vietnamese cuisine, which is similar to the Filipino and Chinese foods served regularly in our home yet still so strikingly different. That early introduction came in handy when my friend and I dined at Pho Binh Duong, which recently opened in Parsippany.
Tucked away in a busy shopping plaza, Pho Binh Duong took over a space formerly occupied by Saigon Pho, another Vietnamese restaurant. Though I'm not familiar with the former establishment, the eatery that's there today serves some of the best Far East dishes in the area. We started with goi cuon, the Vietnamese version of fresh spring rolls. What's inside the rice wrapper, which is neither steamed nor fried, differentiates it from Chinese-American egg rolls and Filipino lumpia; these are stuffed with a flavorful combination of shrimp, rice vermicelli, bean sprouts and a refreshing bundle of mint leaves and served with a delightfully sweet peanut dipping sauce.
Our second appetizer, muc chien don, satisfied my craving for seafood. The plate is filled with crispy morsels of fried squid (think popcorn-shrimp shape rather than a calamari ring) on top of a layer of cool lettuce, cucumber and tomato. Each bite was filled with flavor, while the texture of the squid was spot-on.
Good food is always shared, so we split a trio of plates for our main course. First was a seafood medley (shrimp, squid, fish balls and crab sticks) and vegetables served atop a bed of pan-fried egg noodles. The crispy noodles gave the dish a desirable crunch that complemented the soft and savory seafood.
Next, my friend and I each picked from a plate of bo luc lac, shaken beef cubes that had been marinated perfectly in a mix of soy sauce, pepper, onion, cucumber and other spices. The presentation matched the stellar flavor, as the meat came nestled in a bowl lined with colorful veggies.
Our third plate (which was so good that I could've easily scarfed it down myself) was bún, rice vermicelli with mixed vegetables, crushed peanuts and two of my personal favorites: grilled pork and a cut-up fried egg roll. Add a dash or two of the accompanying fish sauce and you've got heaven in a bowl. I'd be remiss to say that I opted for this dish over a bowl of pho, the traditional noodle soup that is most commonly associated with Vietnamese
restaurants. I vowed to try Pho Binh Duong's version when I return.
Of course, no Asian meal would be complete without green tea ice cream, which we shared for dessert. My friend protested because she wanted to try the black sesame ice cream, but my choice ultimately won her over, as I knew it would. I thank Mom for giving me the lesson on desserts too.