Picture Perfect Plates
Their photos may whet our appetites, but which of the counties' eateries make popular foodies' mouths water?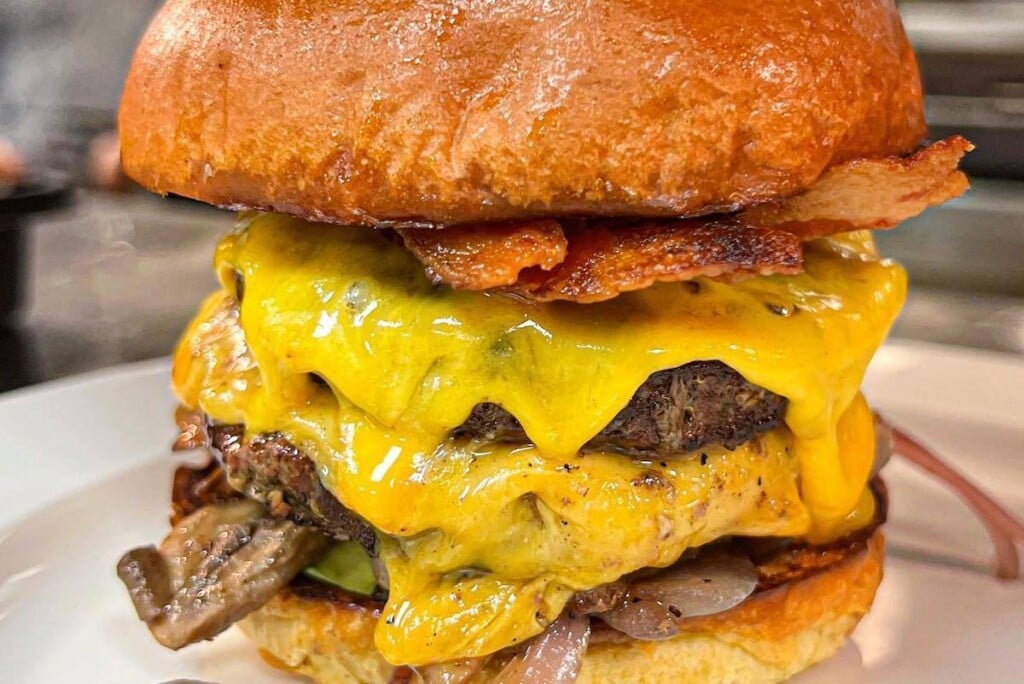 Popular food influencers travel all over the area not only to take amazing photos—they go to chow down as well. Morris/Essex asked some of the leading foodie Instagram[1]mers their destinations when they have a hankering for a bagel or a burger as well as their choice Italian and Mexican restaurants.
ILANA ASH
@Foodiefun_Adventures, 29.5K followers
Ilana Ash is a food blogger who covers eats in both New Jersey and New York City.
Favorite bagels: Java Joes in Ledgewood offers a huge array of freshly made bagels and sandwiches to order. I also love how many seeds they have on their sesame bagel!
Favorite burgers: Tops Diner in Newark has a large variety of customizable burgers, perfect for anytime of the day or a late[1]night bite. And, of course, what's a diner burger without a crazy shake to complement it.
Favorite Italian restaurant: The Pasta Shop in Denville is one of the most unique and delicious Italian spots. With fresh seasonal raviolis and pasta made daily, it's no wonder why it's one of the hardest restaurants to get a table at.
Favorite Mexican restaurant: Don Jose in Netcong is one of the most authentic Mexican spots around. Not only do I love their menu, but they have some of the best margaritas and fried ice cream I've ever had.
KYLE GETZ
@tipsycritic, 24.5K followers
Though he works full time in the tech industry, Kyle Getz is also a blogger covering all things food, wine and travel. Photo Creds: @behindthecami
Favorite bagels: Bagels by Jarrett (BxJ) in West Orange is by far my go-to bagel shop. They have all of the options, a quality coffee selection and arguably some of the best pizza in the area as well. It's a win-win!
Favorite burgers: Krug's Tavern of Newark—you can thank me later! They're a generational hole-in-the-wall serving up hefty patties without compromise. The messier the better for me!
Favorite Italian restaurant: This is a tricky one as I'm still on the hunt to find some of the best authentic Italian food. When I'm in the area I'm either grabbing high quality noods from Sette in Bernardsville or The Pasta Shop in Denville. You can't go wrong either way!
Favorite Mexican restaurant: I usually find myself at the OG Benji's Taqueria in West Orange. They have a solid menu, and I'm personally a huge fan of their breakfast.
CHRISTINE FIORENTINO
@threebirdsonestove, 4K followers
A home chef based out of Hoboken, Christine Fiorentino has been featured on Food Network's The Julia Child Challenge.
Favorite bagels: Hot Bagels Abroad in Bloomfield is our family go-to bagel spot. The bagels are consistently fresh and delicious, and the pricing is very reasonable. I appreciate that HBA doesn't skimp on toppings or fillings and has fully loaded sandwiches. They also have vegan options. You definitely won't feel hungry afterwards.
Favorite burgers: I really enjoy the classic double burger (and overall vibe) at Egan & Sons in Montclair. It's a classic burger with lettuce, tomato, red onion, American cheese and pickles, but it also offers a nostalgic "Big Mac" twist with thousand island dressing.
Favorite Italian restaurant: Lu Nello Restaurant in Cedar Grove. Yes, this is the infamous spot where Teresa Guidice flipped a table on RHONJ, but to me, it's where my family has shared many memorable meals that are freshly prepared, authentic and absolutely delicious.
Favorite Mexican restaurant: I recently tried Puebla de Noche in Montclair and was very impressed. The food is fresh, authentic, and most importantly, so flavorful. The overall energy is so upbeat, and the employees were friendly and happy to be there, which I love.
BRIAN JUARBE
@myinnerfatkidisout, 33.6K followers
Brian Juarbe is a food photographer and influencer covering restaurants in New Jersey and New York City.
Favorite bagels: L'eggo My Bagel in Kenvil has some of the best bagels around.
Favorite burgers: South + Pine in Morristown makes a delicious burger.
Favorite Italian restaurant: Gioia Mia @ Fascino in Montclair serves elevated takes on traditional Italian cuisine.
Favorite Mexican restaurant: Milagros in Parsippany takes Mexican dishes to the next level.
VANESSA JEAN-JACQUES
@dineinaflash, 49K followers
A food and travel content creator, Vanessa Jean-Jacques travels all over the East Coast from New Jersey to Washington, D.C., to find great tasting (and looking) food.
Favorite bagels: Bagels by Jarrett in West Orange is my favorite without a doubt. I love their "Lawsuit" bagel sandwich on a sesame bagel. The bagels are always fresh and filling, and they're always developing new creations that are too good to pass up.
Favorite burgers: Cloverleaf Tavern in Caldwell makes the best burgers, and you get your money's worth. The portions are nice, and they have a wide selection to choose from too.
Favorite Italian restaurant: Whenever I'm craving Italian food, Scalini Fedeli in Chatham is my go-to. The staff is always so hospitable, food is consistently delicious, and I love their prix-fixe dinner menu too.
Favorite Mexican restaurant: I must say Folklore Artisanal Taco in West Orange is a solid gem. They have the most unique selection of tacos that are both authentic and delicious.