Portugalo BBQ
A Portuguese meat feast awaits at this new East Hanover eatery.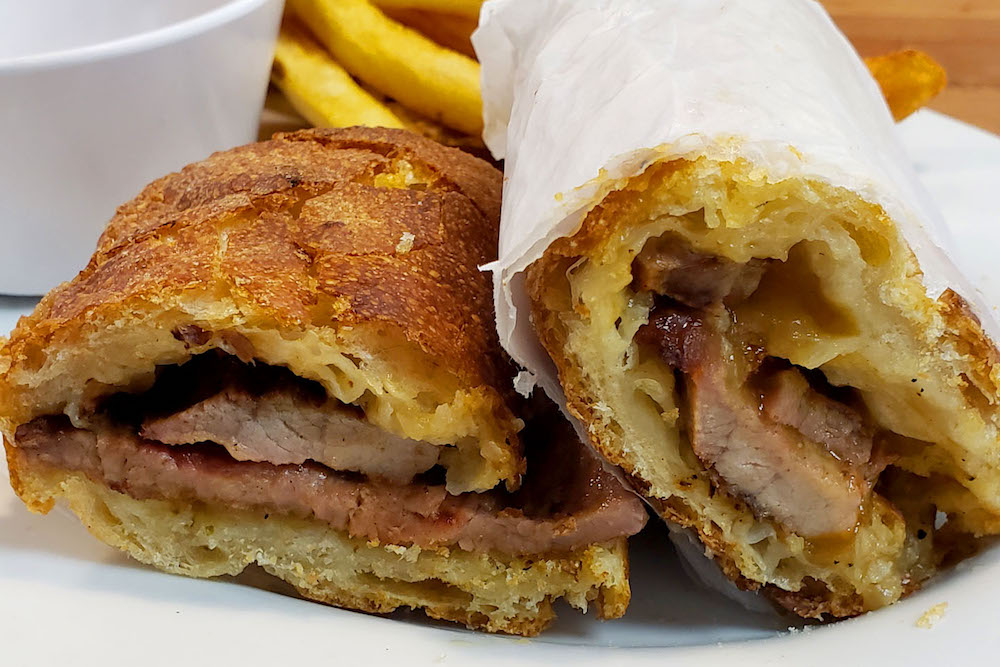 In each of my previous excursions to Portuguese restaurants, seafood had always been my go-to dish. Octopus, codfish and sardines—whether they're grilled, baked or fried—are among the country's traditional foods, so much that I'm told the streets of Lisbon are infused with the smell of grilled fish during summer months. Yes, these delights from the sea offer a true Portuguese dining experience, but I can't help but think I only got a small taste of what the European country has to offer.
So explains my excitement when Portugalo BBQ opened in the heart of downtown East Hanover this fall. Based on online reviews, the new eatery already has achieved success as a take-out establishment, but a friend and I recently took seats at the cozy dining counter for an early dinner. Similar to Lisbon's seafood-scented streets, Portugalo has the unmistakable aroma of an authentic churrascaria (bless that wood-fired grill), and its menu reflects that. Appetizers include empanadas as well as clams in white wine sauce and fried calamari, but we had barbecue on our minds. Hardly a breakfast-for dinner move, we split an order of thick-cut bacon. I should note that food is served a tad slower here since most dishes are cooked and grilled on the spot. With that in mind, Portugalo's owner presented us with samples of beef soup and pork ribs to hold us over. The apps-before-the-app—and the conversation that accompanied them—were a nice touch. When our dish finally arrived, we were overwhelmed by the enormity of the slab of grilled pork belly and equally amazed by the bacon's smoky flavor paired with the maple balsamic glaze drizzle. It was well worth the wait.
In addition to shrimp and salmon dishes, the aforementioned cod—either boiled or grilled—is available as an entrée. After briefly debating between seafood and pork ribs, I went with the piri-piri chicken main with saffron rice and black beans. Piri-piri chicken is a traditional Portuguese dish that's typically spicy, but Portugalo's version won't burn your taste buds. The half chicken was one of the largest I've seen and it had extraordinary taste and was juicy throughout, including the white meat. A couple of dashes of hot sauce from the condiment rack gave the bird an extra kick, while the heaping scoops of starchy rice and beans were the perfect complements.
My friend, meanwhile, had the Porto pork steak sandwich, commonly known in Portugal as the bifana. Though similar in appearance to a French dip, this sandwich has a distinct and delicious flavor (thankfully I scored a couple of bites from my friend's plate). It's made with thin slices of braised pork cutlets covered with a special brown sauce that are stuffed inside a Portuguese roll, of course. More sauce is served on the side to dip the sandwich into, and it's a nice ketchup alternative for french fries.
As we pondered dessert, the staff offered us another complimentary sample: two pieces of oven-fresh chouriço bread—homemade smoked sausage crammed inside flaky dough. No, this wasn't a typical way to end a meal, but was satisfying nonetheless. We'll try the flan and serradura (a whipped sweet cream) next time— that is if we don't fill up on barbecue and seafood beforehand.