Pretty in Pink
Planning is underway for Saint Barnabas Medical Center's Pink Crusade Breast Cancer Awareness Campaign this fall.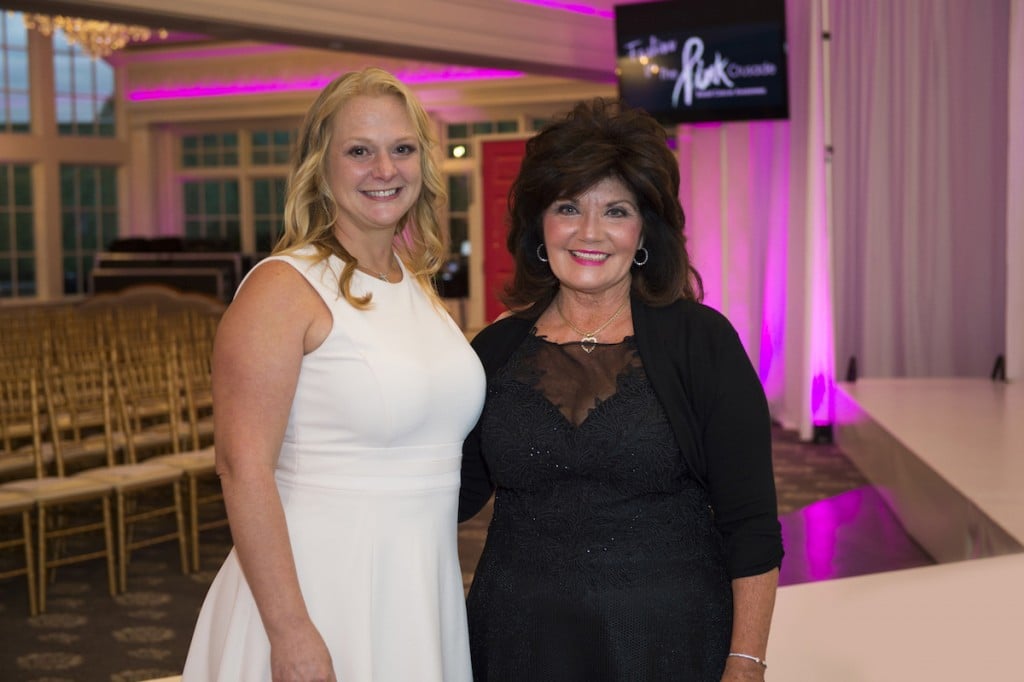 The Saint Barnabas Medical Center's Pink Crusade Committee began organizing its annual fall Pink Crusade event in February. It's a multi-faceted awareness campaign that continues every October during Breast Cancer Awareness Month as a creative approach to educating women across New Jersey about the importance of breast health. The campaign features community outreach and a fundraiser highlighting breast health strategies while also providing an elegant and entertaining networking evening.
Rosemary Scoppetuolo, RN, BSN, a former oncology nurse and administrative director of women's services, envisioned the program seven years ago, and with the help of the Saint Barnabas Medical Center Foundation, was able to make it a reality. "Helping women to maintain optimum breast health is my heartfelt passion," Scoppetuolo says. "The Pink Crusade campaign promotes mammograms, breast self-exams and healthy lifestyle choices as important steps to detect breast cancer early, when it is most treatable."
For the first five years, The Pink Crusade fundraiser was a renowned fashion show at The Park Savoy Estate in Florham Park, drawing an audience of more than 400 each year. In 2020, the COVID-19 pandemic forced the organizers to cancel the in-person gathering and switch to a modified virtual event. With the unsettled nature of COVID-19 guidelines, the Committee planned something different this year. Depending on crowd restrictions at the time, the event will be held on Wednesday, Sept. 22, 2021 at the Essex County Country Club in West Orange, with a limited number of tickets available. The event will feature a presentation from a keynote speaker.
"Our Committee includes several breast cancer survivors; they and the other Committee members have a personal commitment to the cause," Scoppetuolo says. "We are pleased to partner with a number of community organizations to reach as many people as possible."
When to Get Screened
Women between 40 and 44 have the option to start screening with a mammogram every year
Women 45 to 54 should get mammograms every year
Women 55 and older can switch to a mammogram every other year, or choose to continue yearly mammograms. Screening should continue as long as a woman is in good health and is expected to live at least 10 more years.
Join us on Wednesday, September 22, 2021 at Essex County Country Club
New Format!
Featured speaker Denise Albert, breast cancer survivor, award-winning journalist, television producer and co-founder, The Moms and Mamarazzi Celebrity Events.
Keys to The Cure Premium Raffle!
Funds raised from The Pink Crusade benefit the breast programs at Saint Barnabas Medical Center and the Barnabas Health Ambulatory Care Center.
For more information or to participate, call 973.322.4330 or go to rwjbh.org/pinkcrusade.
---
To schedule a mammogram, call 973.322.7800 or go to rwjbh.org/mammo.