Protect Against the Burn
We know it as the season of giving, but winter is also tops for burn accidents. Here's how to stay safe.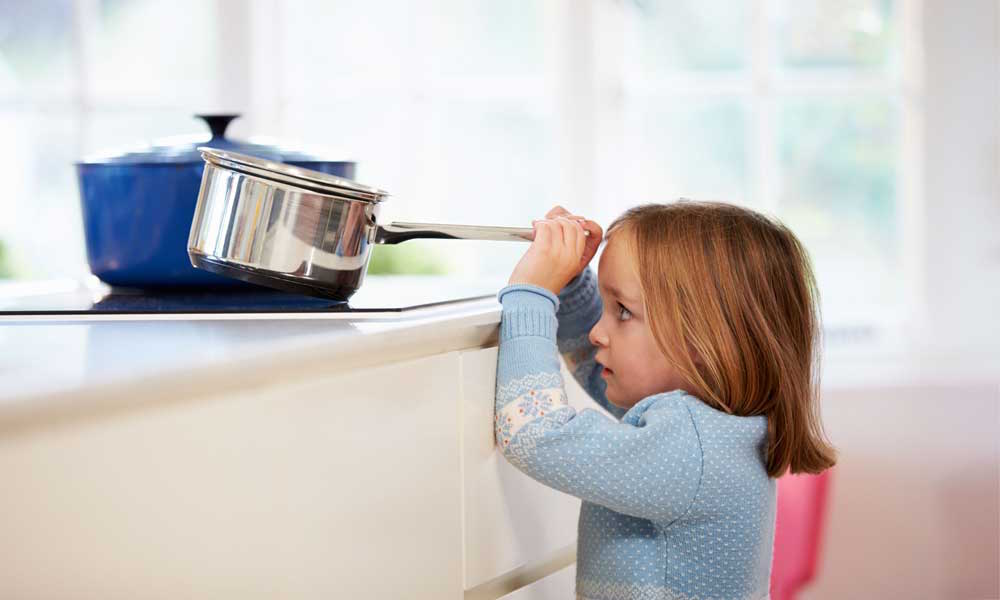 The holidays and new year are a happy time for most of us, but it can also be a hectic time for those who work at The Burn Center at Saint Barnabas Medical Center. "Winter is our busiest season," says Michael A. Marano, M.D., the center's medical director. Burns caused by holiday lights and decorations, faulty heaters and other things—both seasonal and not—send patients to The Burn Center for treatment.
The main reason people get burned is because "they are trying to stay warm," says Dr. Marano, whose center treats upwards of 350 inpatients and 6,000 outpatients a year. Whether it's from an older heating system in an older building or space heater in a newer one, these systems can burn by contact, especially children, the aged or the cognitively impaired who aren't aware of the danger. "This is what alarms me the most," Dr. Marano says.
Michael A. Marano, M.D.
He is also concerned about holiday or seasonal lights. "Any religious or ethnic background, we see them all have fires," he says. "Anything that uses candles can be especially dangerous." Other causes include things that can go wrong any time of year. Devices powered by lithium ion batteries, like cellphones and electronic cigarettes, can burst into flame unexpectedly.
Dr. Marano suggests everyone take care to prevent burns this winter.
Staying Warm
If you own your home, have your heating system checked annually, Dr. Marano recommends. If you rent, make sure your building superintendent is doing the same.
When using a portable space heater, read the directions carefully and make sure you know how to use it safely. Do not place it where a child or pet could knock it over. Keep newspapers, magazines and flammable materials like curtains, clothes or bedding at least three feet away from any heat source.
If you have a fireplace, have the chimney professionally cleaned every year and keep it covered with a screen to keep sparks in. Never burn paper or other non-firewood materials in the fireplace, as embers can escape. Never leave a fire burning unattended and make sure a fire is completely extinguished before leaving the house or going to bed.
Electrical Appliances
Check to make sure all your electrical appliances are in good condition and that cords or plugs are not loose of frayed. Replace or repair any appliances that spark, smell unusual or overheat. Do not overload outlets with plugs, and don't run electrical wires under rugs. And take special care to protect children. Kids should not use any electrical devices without supervision, as they "can bite cords and burn their mouths," Dr. Marano says. Cover unused outlets with plastic safety covers if you have toddlers or young children—little fingers can get burned if they touch the inside of the outlets.
Kitchen and Candles
Cooking is the leading cause of home fires in the United States, and the holidays are an especially busy time in most kitchens. Younger children are more likely to be burned by scalding hot liquids or steam, so always supervise little ones when they are in the kitchen. Turn pot handles in, so kids can't accidentally knock them over.
According to the National Fire Prevention Association (NFPA), the number of fires started by candles nearly doubles during the month of December. Whether they are for Christmas, Hanukkah, Kwanzaa or just because they look and smell wonderful, never forget that candles are in fact fire, Dr. Marano says. Take care to keep them out of reach of children and pets and far away from curtains and furniture. Candles should never be left unattended and be placed in sturdy holders that won't tip over. Also extinguish them thoroughly before leaving the room.
Speaking of holidays, if you decorate with a real Christmas tree, water it every day. A dried-out tree strung with hot lights or candles can ignite. Check all lights and lighted window ornaments for worn or frayed cords and replace any that are not in perfect condition.
Overall Safety
Almost 60 percent of all fatal residential fires occur in homes that don't have smoke alarms, and a working smoke alarm in the house reduces the risk of dying in a fire by half. Install one on every level of your home and in each bedroom. Test them every month.
Have a fire extinguisher on each floor and in the kitchen. And be sure you know how to use it. Families should create and practice a fire escape plan—everyone living in the home should know at least two ways out of every room and where to meet once they are outside.
Finally, use common sense. "Smoking in bed is a bad idea," Dr. Marano says. Take care when consuming alcohol or other drugs, which can impair judgment. And monitor elderly loved ones. "They are at risk for getting burned in the tub or in a kitchen fire, so watch after grandma and grandpa," he says.
For more information about the Burn Center at Saint Barnabas Medical Center, please call 973.322.5920 or visit barnabashealth.org/sbmc.