REBECCA BAXT, M.D., F.A.A.D.
BAXT COSMEDICAL® COSMETIC & MEDICAL DERMATOLOGY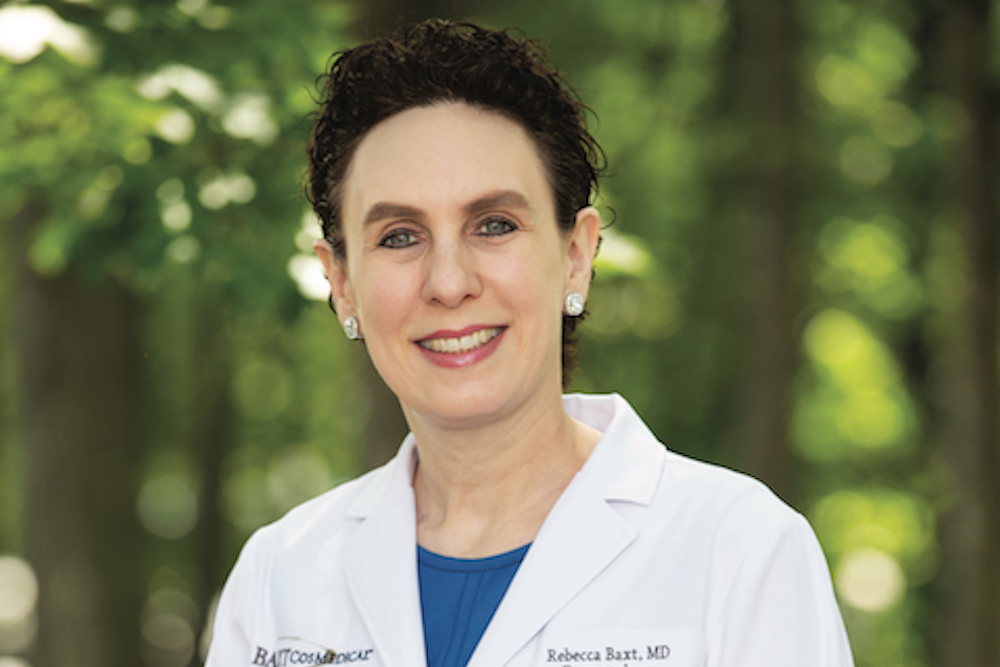 DR. REBECCA BAXT IS A BOARD-CERTIFIED DERMATOLOGIST specializing in treating Acne and Acne Scarring, Laser treatments, Botox® and Filler, Coolsculpting®, Rosacea, Facial Rejuvenation and Skin Cancer screenings and treatments. She diagnoses and treats conditions of the skin, hair and nails, and sees adult and pediatric patients. She's proud to offer honest consultations and natural results for cosmetic procedures. Dr. Baxt has been serving the community for over 20 years.
Dr. Baxt graduated from the University of Pennsylvania for both undergraduate and medical school, and trained in dermatology at New York University, where she was a chief resident. She's a fellow of the American Academy of Dermatology and a member of the American Society for Dermatologic Surgery. Dr. Baxt is also a nationally recognized Allergan trainer for Botox® Cosmetic, Juvederm®, Voluma®, Volbella® and Kybella, teaching other physicians best practices and techniques for these procedures and for cosmetic consultations.
Baxt CosMedical is a premier dermatology center and specializes in non-surgical cosmetic enhancements and medical dermatology. Dr. Baxt utilizes her extensive expertise to fulfill patients' anti-aging and skin rejuvenation concerns as well as treating their skin conditions.
351 Evelyn St., Suite 201, Paramus, NJ 07652 • 201.265.1300 • cosmedical.com