Restaurant Review: Kenko Sushi
Tucked away in a Lincoln Park strip mall is a small eatery with a big reputation. Could it live up to the hype?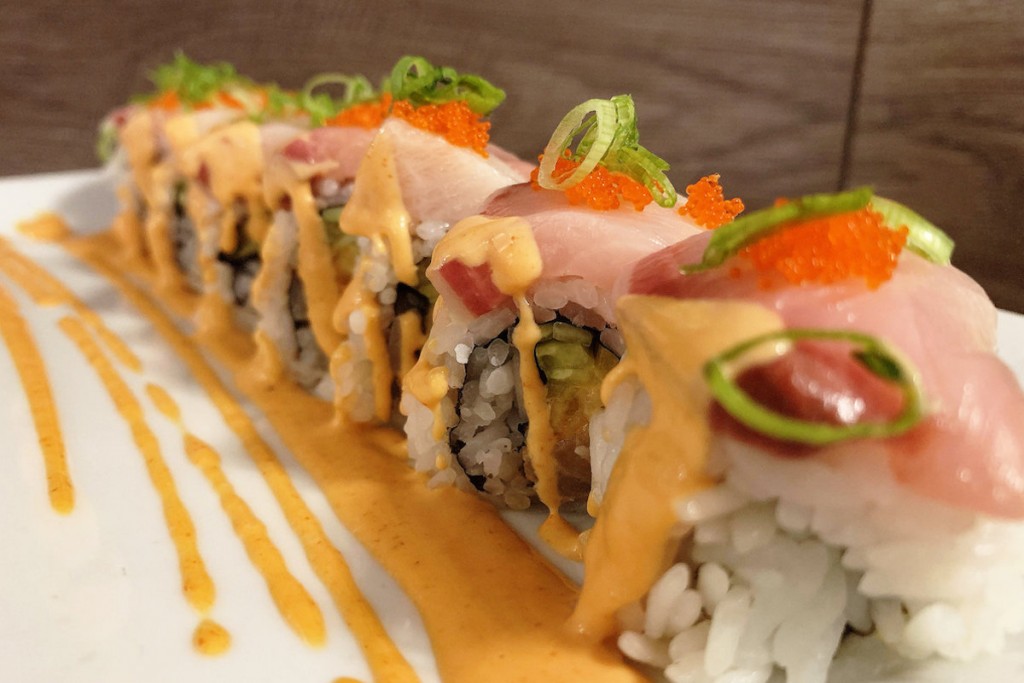 When I called the front desk at Kenko Sushi on an ordinary Thursday afternoon to reserve a table for two for dinner that evening, I got some sagacious advice: "The best way to get a table is to come in, leave your name and number, and then wait for our call." That's overkill, I thought, as it was a hohum weeknight—what place could possibly be that busy?
However, word must've traveled fast that the small, unassuming restaurant recently ranked as the No. 1 sushi spot in the Garden State by The Daily Meal—as well as being named as one of foodie favorite site Yelp's "Top 100 Places to Eat" for several years now. Still, even with so much buzz, we doubted the wait would be too long. My guess was 30 minutes, but my dining companion and I ended up shooting the breeze in the car for a solid hour and a half until our number was called. In fact, when we arrived back at Kenko's windowless, papercovered door (it's sandwiched between an Ace Hardware store and a laundromat), there was a handwritten sign freshly taped onto it: "Maxed out for the evening."
My partner, a tough sushi critic, and I started our fish-filled feast on the lighter side, opting for the avocado salad and a breaded softshell crab. Our crab was perfectly fried, not greasy, and came with complimentary onion rings underneath. The app begged for some sort of spicy mayo or traditional sauce, but was deliciously prepared nonetheless. It was after finishing our crustaceous starter that we saw a waiter walk toward us with a sauce-smothered roll. We warned him that we didn't order that, but he simply shot us a grin and told us it was on the house. Turns out, Kenko follows the traditional sushi house rule of presenting good customers with free rolls (this time, a spicy fried California roll that was so fresh it was physically warm).
But any sushi fan knows the specialty rolls are what truly set your go-to spot apart from every other joint. Thankfully, Kenko has roughly 170 from which to choose. We narrowed down our picks to a final trio: the "Dancing on Fire," "Godzilla" and "Kenko Special" rolls. Our food arrived promptly and elegantly, arranged linearly on a wood plank (a presentation any Instagram foodie would be jealous of), and each absolutely breathtaking in its own right.
Most notable was the "Godzilla" roll's main attraction: an enormous and rather filling "fin" comprised of crabmeat and fried tempura pieces. This was our favorite of the bunch, but the others certainly did not disappoint. The "Kenko Special" roll was delicious but admittedly a little hard to eat—"mushy," as my fellow diner put it—because it was topped with various sashimi pieces, making it pretty but not functional. The "Dancing on Fire" was both light and flavorful, and perfect for any non-spicy eater, with stringy crab layered on top serving as a beautiful skirt for the roll. Stuffed, my dining companion and I passed on the manager's offer of scoops of ice cream, but vowed to partake at our next visit—and there will certainly be one.
We ended our evening by leaving a miniature Post-It note on the wall, among a couple hundred similar messages customers have deposited on the interior walls of this hidden gem. It was hard to find one without a compliment: "Greatest sushi I've ever had," "Sooooo delicious," and the like. But one caught my eye on the way out: "Worth the wait." Indeed, Kenko Sushi was just that—and on this evening, that was saying a lot.
—Gianna Barone
Kenko Sushi, 261 Comly Rd., #3, Lincoln Park, 973.633.5498,
kenkosushinj.com