RICHARD C.E. ANDERSON, M.D., FACS, FAAP WILLIAM S. COBB, M.D., PH.D., FAANS ANTHONY D'AMBROSIO, M.D., & FAANS GAETAN MOISE, M.D., FAANS
NEUROSURGEONS OF NEW JERSEY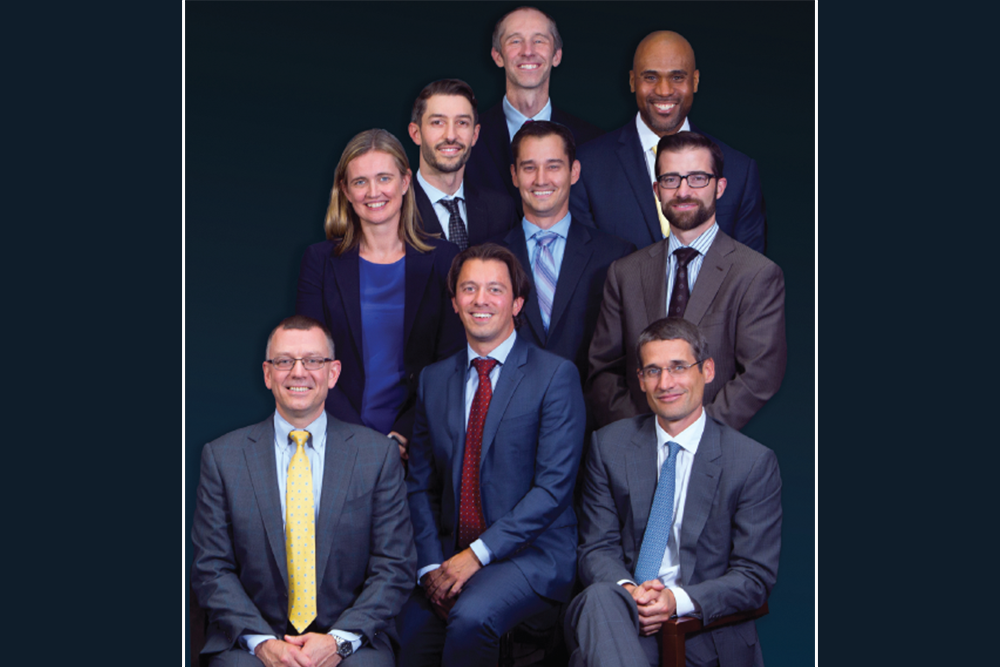 NEUROSURGEONS OF NEW JERSEY brings together a highly specialized group of physicians who have made it their mission to save lives. "We are committed to providing patients with the most appropriate approach for addressing their particular neurological condition", says Dr. Richard Anderson. Each neurosurgeon in the practice has developed
the highest degree of specialization in their chosen discipline—making Neurosurgeons of New Jersey one of the most sub-specialized groups in the area. Through specialized expertise and cross-discipline consultation, the surgeons bring clarity to complex situations and achieve excellent outcomes. "The technology used in neurosurgery is changing all the time. Every day, science and technology take this rapidly evolving specialty to advanced levels. At Neurosurgeons of New Jersey, we have an unwavering regard for new treatments and remain steadfast in our work toward trailblazing new approaches", says Dr. Gaetan Moise.
Neurosurgeons of New Jersey is highly skilled in a wide variety of disease conditions, treatments and research including brain tumors, spine surgery, cerebrovascular disease, pediatric neurosurgery, and Gamma Knife Radiosurgery. With locations from Ridgewood to Livingston to Long Branch, the specialists at Neurosurgeons of New Jersey are conveniently located throughout the state. Furthermore, the group participates in almost all insurance networks and has an insurance specialist on staff to help patients manage the complex insurance process.
From children to adults, the goal is to deliver compassionate care to help patients achieve the quality of life they deserve. On behalf of the entire practice, William Cobb, Gaetan Moise, Richard Anderson and Anthony D'Ambrosio would like to say thank you for being recognized amongst the many wonderful physicians receiving the recognition of New Jersey's Top Doctors.
1200 East Ridgewood Ave., Suite 200, Ridgewood, NJ 07450 • 201.327.8600 • neurosurgeonsofnewjersey.com