Riverside Oral Surgery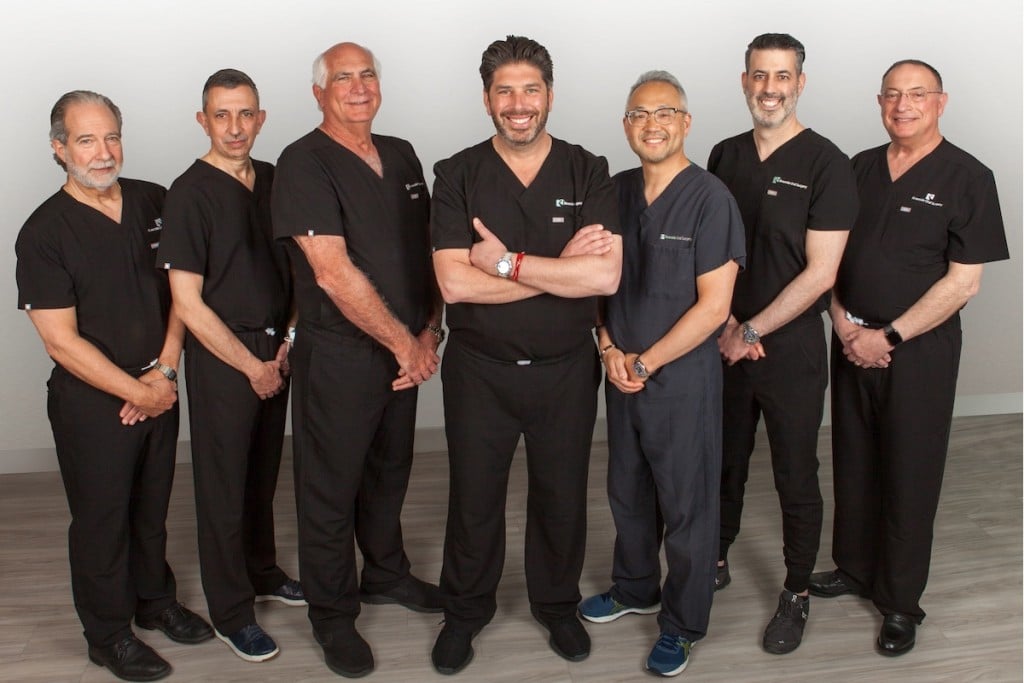 33 Clinton Rd., Suite 101, West Caldwell, NJ 07006 • 973.575.8575
101 Old Short Hills Rd., Penthouse 2, West Orange, NJ 07052 • 973.736.7616
209 S Livingston Ave., Suite 2, Livingston, NJ 07039 • 973.992.4750
33 Main St., Suite 201, Chatham, NJ 07928 • 973.635.5800
www.riversideoralsurgery.com
Riverside Oral Surgery, New Jersey's leading oral and maxillofacial surgery group, is represented by, Dr. Shawn Lynn, Dr. Gary Vitale, Dr. Henry Falk and Dr. Theodore Niebloom. The surgeon owned and operated group was founded fifteen years ago by Dr. Jason M. Auerbach with a singular focus – "the optimal patient experience… each and every time". With rapidly expanding locations, and a full scope of surgical offerings, and being the Official Oral Surgeons for the New Jersey Devils, Riverside Oral Surgery is the top choice for patients in Morris and Essex counties and across New Jersey.
Dr. Shawn Lynn, a partner of Riverside Oral Surgery, takes pride in his warm, down-to-earth approach that puts patients at ease, giving them the best experience possible during treatment. Dr. Lynn is a graduate of the New York University College of Dentistry. In 2022, he looks forward to treating patients in both the Livingston and Chatham Riverside offices. Dr. Gary Vitale, out of Riverside's West Caldwell location has served the West Essex community for over 37 years. He is a graduate of UMDNJ. Dr. Vitale has been known for his compassion and dedication to his patients and loyalty to the dental community.
Dr. Henry Falk and Dr. Theodore Niebloom, of Riverside's West Orange location are both highly respected, board-certified Oral and Maxillofacial Surgeons, who has been providing exceptional care to their patients for over 30 years. Dr. Falk graduated from the State University of New York at Buffalo. He then attended Case Western Reserve School of Dentistry in Cleveland, Ohio and Dr. Niebloom received his degree from Boston University and then went on to complete his Oral and Maxillofacial Surgery Residency at the distinguished Long Island Jewish Medical Center in New Hyde Park.
The doctors, who serve as the Official Oral Surgeons of the New Jersey Devils, offer expertise ranging from wisdom tooth removal and dental implants to corrective jaw surgery. Morris and Essex surgeons on the team include Dr. Shawn Lynn (partner), Dr. Henry Falk, Dr. Gary Vitale, Dr. Theodore Niebloom, Dr. Akeyla Brown, and Dr. Rinil Patel who all have a full scope of training—making each patient's experience—seamless. From surgeon to staff, Riverside's professionals strive to offer the highest quality of care and service in each Riverside office.