Robert Scherrer, D.M.D.
Advanced Dental Care of Ridgewood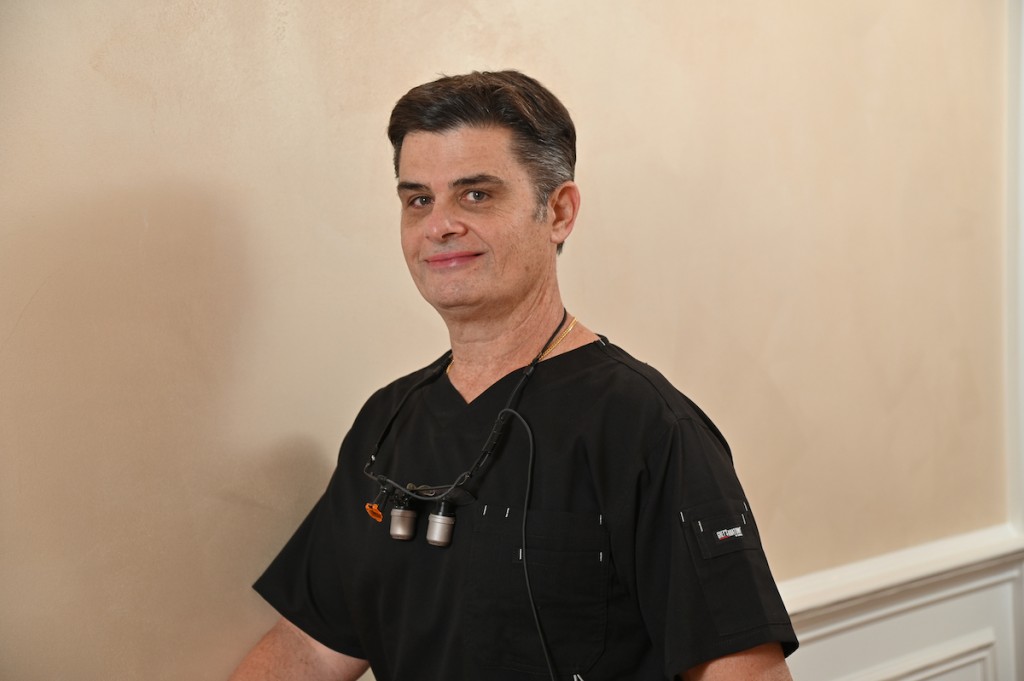 160 S Broad St., Ridgewood NJ 07450 • 201.670.0670 • www.advanceddentalcarepa.com
His experience, skill and compassion have made Dr. Robert Scherrer a prominent figure in New Jersey dental care for over 30 years. Dr. Scherrer is an expert in general and cosmetic dentistry, including cosmetic reconstructions, crown and bridge work, implant restorations and porcelain veneers. He provides the type of service that leads to acclaim like this from fellow New Jersey dentist Dr. Joel N. Pascuzzi: "Robert is one of the most talented and meticulous dentists I have worked with; particularly with esthetic and reconstructive dentistry. He's a doctor's doctor; he's my doctor." Patients offer praise, too: "'Great dentist' is an understatement." says Rebecca C. "I had extreme dental anxiety until I went to Dr. Scherrer. I live two hours away, but it's worth every minute we sit in the car."
At Dr. Scherrer's custom-built facility, patients don't wait to be seen and enjoy personal overhead entertainment during their appointments. With extensive experience and a strong commitment to lifelong learning, the team at Advanced Dental Care of Ridgewood is more than well-equipped to help you comfortably attain the smile you've always wanted.