Robert Spiegel, D.M.D.
Dentistry for Children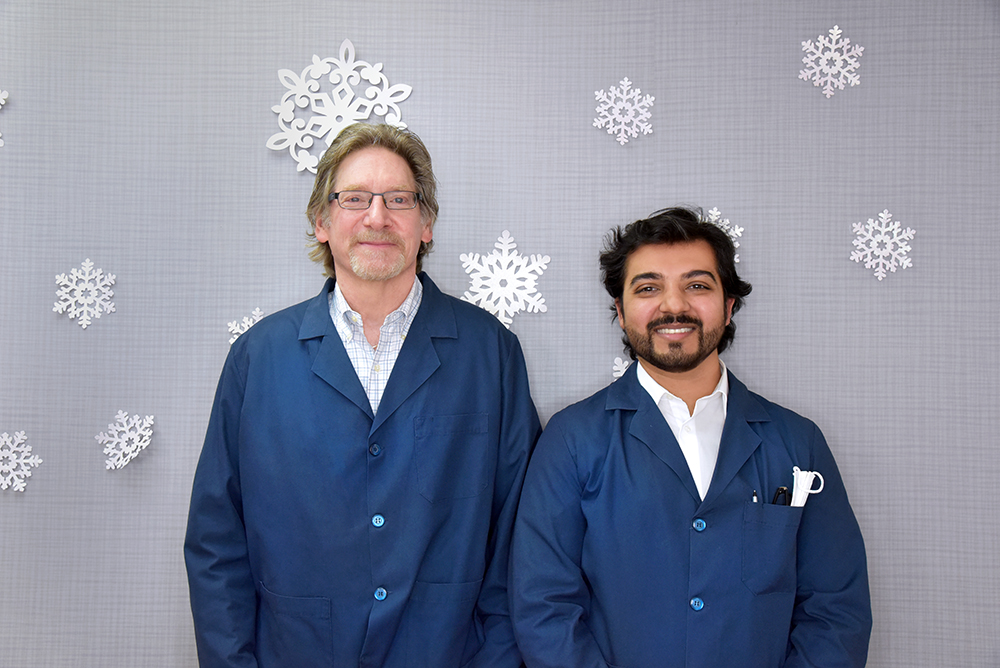 SEEING THE TRANSFORMATION of children afraid of dentist visits become patients who don't want to leave, is the favorite part of their job, claim Drs. Robert Spiegel and Hassam Sultan.
Dentistry for Children is a full-service pediatric and orthodontic practice that has been caring for the dental needs of kids in surrounding communities by providing comprehensive, individualized treatment plans tailored to pediatric and specialneeds patients since 1966. We work with patients starting at 1 year old up to 30 and we have no age limit since our patients love to stay with us.
Both Dr. Sultan and Dr. Spiegel provide comfort and compassion in service, while integrating new technologies for a better pediatric dental experience. The dentists introduced an Atraumatic Filling technique to their practice with the use of Silver Diamine Fluoride (SDF). This is a quick, painless alternative to "drill and fill," comforting to parents of young, apprehensive children with cavities. Both dentists are skilled in treating patients with special health care needs, those who have experienced trauma, and in interceptive orthodontics and are active members of prestigious dental associations. We pride ourselves on being a team that kids love to come to and it is our priority to ensure that none of our patients fear coming to the dentist. Shown from left to right: Robert Spiegel, D.M.D. and Hassam Sultan, D.M.D., M.S.
382 W. Passaic Ave., Bloomfield, NJ 07003 • 973.338.1383 • dentistryforchildrenpa.com