Safe Moms And Babies
Monmouth's maternity staff delivers top-notch care—even during a pandemic.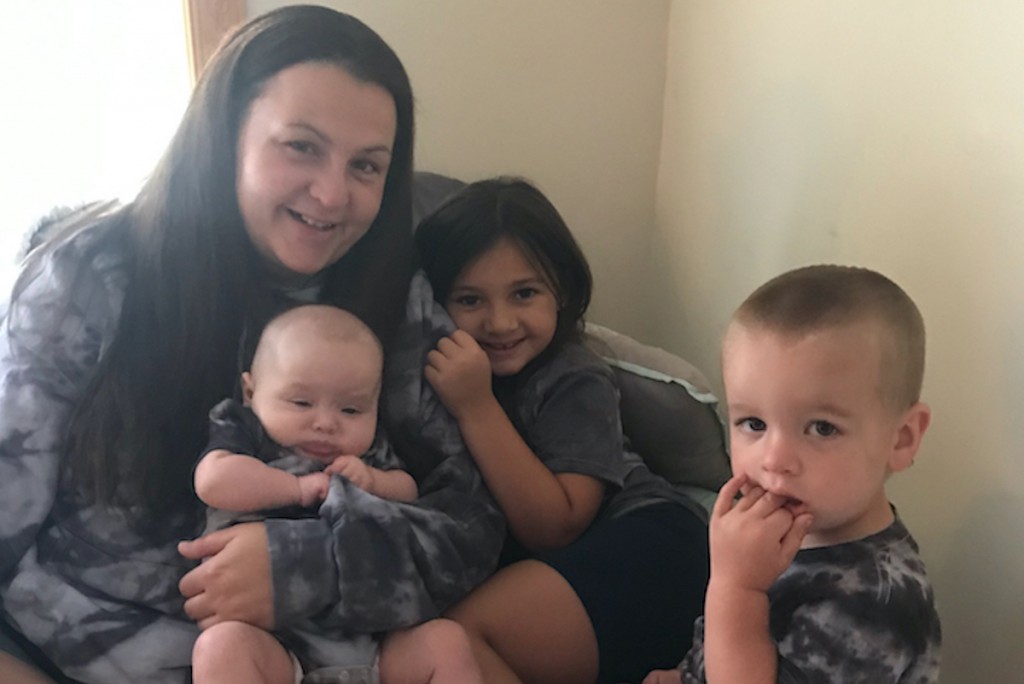 The COVID crisis has taught us to deal with many new challenges: working and learning from home, wearing a mask in public and social distancing around others, for instance. But there is no practice or learning curve when it comes to having a newborn during a pandemic, particularly during the height of the crisis.
Having given birth twice within that past seven years, Middletown resident Kirsten Kendrick essentially knew what to expect while she was pregnant with her third child—that is until the coronavirus outbreak began in March. With a May delivery planned, Kendrick's baby would arrive at the peak of the crisis, which "terrified" her and her family.
"I sat in front of the TV watching the news," she recalls. "I didn't allow any visitors in my home. When my kids arrived home, I immediately stripped them of all their clothes and put them in the wash. I couldn't fathom the thought of contracting the virus and possibly passing it to my unborn child. I was worried not only of contracting the virus but also about having to potentially deliver my baby alone. I was completely paranoid."
Kendrick's concerns, of course, were understandable. Safety regulations at the time kept all family out of health care facility delivery rooms, and guests would not be permitted in patient rooms. Wearing a face mask at all times was also a concern. "I remember thinking how I was ever going to [deliver a baby] when you can't breathe half of the time," she says.
Because of the increased, albeit necessary, safeguards, Kendrick says she briefly considered a home birth but knew that option was "unrealistic." Plus, she had access to one of the best hospitals in the country, Monmouth Medical Center (MMC), which recently earned a spot on Newsweek's 2020 list of the Best Maternity Care Hospitals in the country. Kendrick ultimately gave birth to her "beautiful, chunky and healthy" baby girl Gemma Anne Bloom on May 7 at MMC.
"They are hands down the best team and brought some peace of mind during a high-stress time," says Kendrick, 28. She gives extra praise to Anthony Giovine, D.O., who not only delivered all three of her babies but delivered Kendrick as well.
The Newsweek honor is based on the 2019 Leapfrog Hospital Survey and recognizes facilities that have excelled in providing care to mothers, newborns and their families.
"This spring, MMC was awarded its 11th consecutive 'A' Hospital Safety Score rating by the Leapfrog Group, and we are honored to receive this additional Leapfrog recognition of our quality outcomes for maternity patients," says Eric Carney, MMC president and CEO. "As a high reliability organization, we understand that what matters most to our patients is safe, effective care and remain committed to the highest quality care and patient safety for mothers and babies."
"This will definitely be a birth I will never forget," Kendrick adds. "I am just so happy I have a healthy, happy baby at the end. The staff during my entire stay was safe and took all precautions needed to protect themselves and others from the spread of the virus. Although this wasn't an ideal situation…they really did a great job making it feel as 'normal' as possible."
For more information on delivering at Monmouth Medical Center or taking their virtual tour or classes, contact Ana Pinto at 732.923.5024 or ana.pinto@rwjbh.org.