Sandra C. Fava • Eric S. Solotoff • Jessica C. Diamond • Katherine A. Nunziata
Fox Rothschild LLP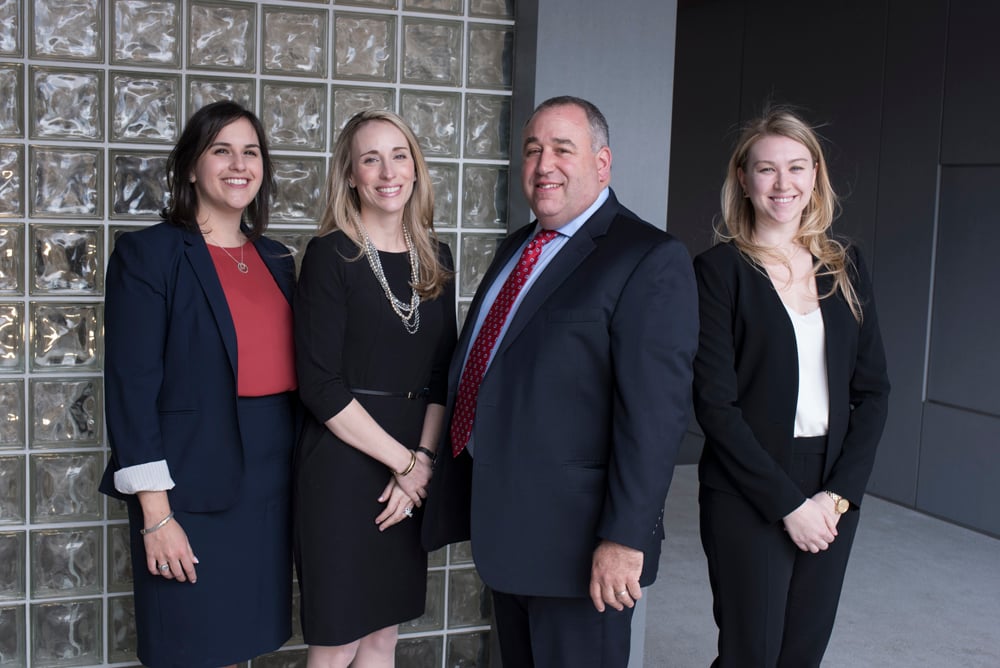 AS PART OF THE FIRM'S FAMILY LAW PRACTICE, top attorneys Sandra C. Fava, Eric S. Solotoff, Jessica C. Diamond and Katherine A. Nunziata take pride in providing the highest quality representation with compassion and creative problem solving, hands-on service. The four have handled the full spectrum of issues for clients in Family Law including, but not limited to:
• Prenuptial Agreements
• Postnuptial Agreements
• Domestic Violence
• Divorce
• Non Dissolution Matters
• Custody and Relocation Issues
• Grandparent Rights Actions
• International Child Abduction
• Equity Distribution of Assets
• Palimony & Co-Habitation
• Appeals
Each attorney brings their unique individualized style and personality to every case, but together they form a dynamic and talented team of lawyers. As part of a national network of handson advocates, they have litigated precedent-setting cases and complicated valuation issues. This group fights hard to ensure the sensitive nature of family law matters remain private and will achieve results that allow clients and their families a chance to move on to a brighter future.
49 Market St., Suite 140, Morristown, NJ 07960 • 973.992.4800 • foxrothschild.com