Save the Date: April 20
That's when a day-long conference will highlight many things you can do to stay well and healthy.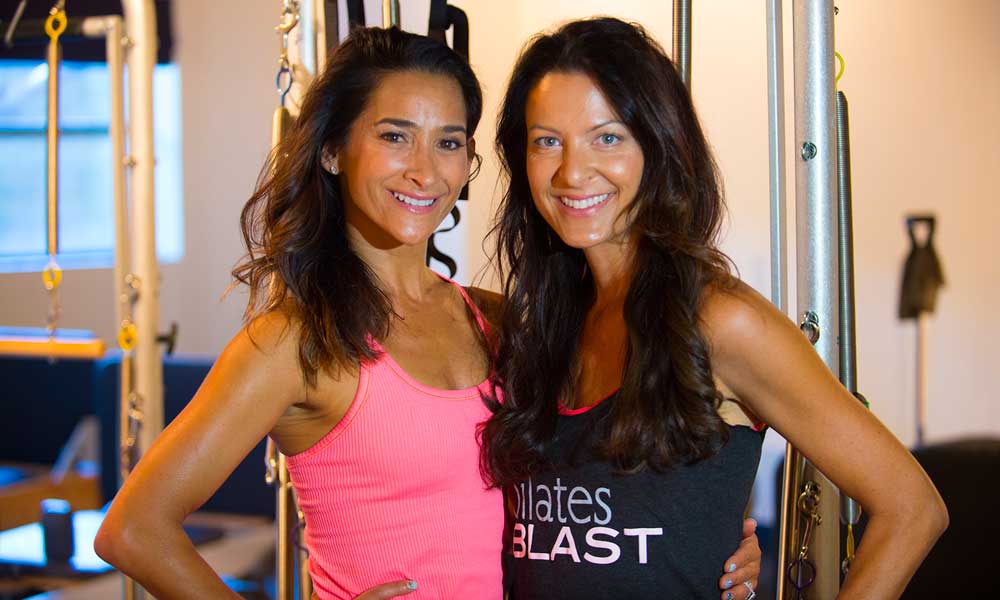 The U.S. spends more than any other nation on health care and yet chronic diseases—including those associated with smoking, drinking, poor diet and a lack of appropriate physical activity—account for about 47 percent of all deaths in the United States. Annually, some 60,000 more women than men suffer a stroke. One in five deaths is related to obesity, and there are some 8 million Americans who have diabetes and don't know it yet. That's the impetus behind WEforum's inaugural Women's Health and Wellness Conference, to be held Wednesday, April 20, 2016. The conference will improve awareness of wellness education resources that will promote early detection of disease and advocate living a healthier, happier, more balanced life.
WEforum—the "WE" stands for Wellness Education and also for Women who Educate— is a new organization whose mission is to strengthen the health and wellness of communities within New Jersey. It targets women because they're often the guardians of health maintenance for spouses and children as well as for themselves. Explains Carolyn C. DeSena, a member of the Board of Trustees for Monmouth Medical Foundation, who serves as chair of the new organization: "WEforum's tagline is, 'When you educate a woman, she empowers her family, and together WE can evolve a community.'"
To be held at the Ocean Place Resort and Spa in Long Branch, the Women's Health and Wellness Conference will include free blood-pressure, glucose, cholesterol and body-mass index (BMI) screenings. There will also be roughly 30 workshops with the latest information on specifi c health and wellness topics and a vendor fair featuring local medical practices, health care facilities and businesses in the fi tness, food, cosmetics and wellness education fi elds. The speaker list is not yet fi nal, but topics are likely to include nutrition, exercise, parenting, aging, plastic surgery, and sex and relationships.
Admission at the door to the Women's Health and Wellness Conference will be $125, but early-bird registration for $99 will be available until March 15. Proceeds will help fund free educational programming and services developed by Monmouth Medical Center and Barnabas Health.
"When it comes to providing health education, we want to step it up a level, so that vital health care information is accessible to everyone in our community," says DeSena. "This day-long event will raise money for that effort, and it will also provide the latest health care information in a sophisticated way that we hope will interest a broad audience." That information won't be limited to explanations of medical treatments, but will include ways people can take charge of their own health through better lifestyle choices.
That's especially important these days because of the rapid pace of change in the health care industry itself due to economic pressures and health care reform, as WEforum notes. "With the rising cost of health care and policy constraints, the health care paradigm must change and we have to shift our focus toward treating the patient and not just the disease," the group declares.
Of course, the patient must do her part as well. Take an important step toward better health by saving the date of next April 20 for the Women's Health and Wellness Conference. To find out more about the event, contact Davina Feingold at 732.923.7525 or dafeingold@barnabashealth.org.
SPREADING THE WORD
The more than 100-member committee that is developing the Women's Health and Wellness Conference planned for next April 20 (see main article) is recruiting six to eight "Wellness Ambassadors" to help spread the word about the conference and develop its agenda. These individuals, drawn from among business owners and other health-conscious individuals in Monmouth and Ocean counties, support the sponsoring organization,WEforum, and its mission.
"Dani Rubin of Pilates Blast in Tinton Falls was the first Wellness Ambassador we signed up," says Carolyn C. DeSena, WEforum's chair, adding that the second was L.B. Kass of the eponymous dance and fitness studio in Shrewsbury.
There are sponsorship opportunities and an opportunity to participate in the event as a vendor with a display. To learn more, contact Davina Feingold at 732.923.7525 or dafeingold@barnabashealth.org.
To learn more about WEforum's inaugural Women's Health and Wellness Conference planned for April 20, 2016, call Davina Feingold at 732.923.7525 or dafeingold@barnabashealth.org.