SCOTT COHEN, D.D.S., M.D.
COHEN SURGICAL ARTS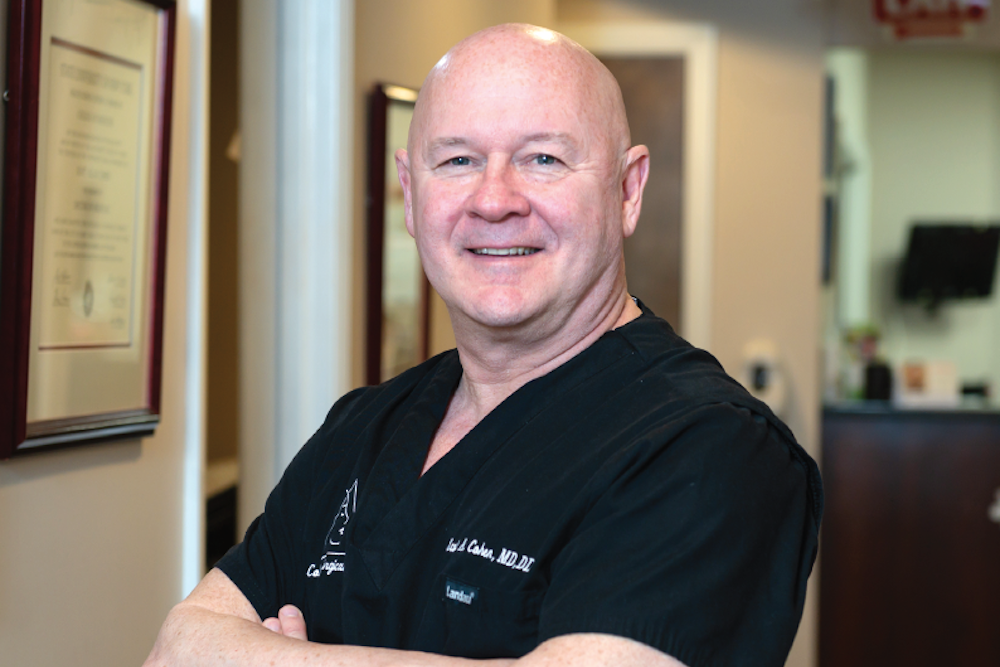 COMPETENT AND CARING are two words often used by Dr. Scott Cohen's satisfied patients. Dr. Cohen invites you to explore the verified patient reviews posted on his website. They are quite convincing.
Having received his Medical Degree from the State University of New York Health Sciences Center at Brooklyn College of Medicine, Dr. Cohen went on to earn his D.D.S. from the Columbia School of Dental and Oral Surgery. He is a Diplomate of the American Board of Oral and Maxillofacial Surgery, the National Dental Board of Anesthesia and the National Board of Medical Examiners. Dr. Cohen's extensive hospital-based training allows patients to benefit from his expertise in treating a wide range of oral and facial problems. He is Board certified in Oral and Maxillofacial surgery and in Dental Anesthesia.
Dr. Cohen diagnoses facial pain, injuries and fractures. Depending on the diagnosis and the patient's goal, he can perform a comprehensive array of corrective procedures, ranging from Dental Implants and bone grafting to Corrective Jaw Surgery and Oral Facial Pathology. He also offers a wide range of cosmetic procedures, such as Cosmetic Eye Surgery and Facial Implants and Liposuction. In addition to cosmetic surgery, Cohen Surgical Arts offers nonsurgical cosmetic procedures such as skin tightening with Pellevé and dermal fillers, as well as Botox.
Cohen Surgical Arts offers treatment using advanced technology such as a 3D Cone Beam Scanner, digital x-rays, digital impressions, EMR (electronic medical records) and the Nobel Clinician for implant guided cases that allows for faster, more accurate diagnosis and earlier correction. Dr. Cohen also has a phone app (Cohenapp.com) that is available for patients. The office staff consists of informed administrative personnel and experienced oral and maxillofacial surgical assistants who are certified in General Anesthesia and basic life support techniques.
Dr. Cohen believes that changing faces can change lives.
35 W. Main St., Suite 101, Denville, NJ 07834 • 973.627.6006 • cohensurgicalarts.com