Shawn Lynn, D.D.S., Richard Riva, D.D.S.
Riverside Oral Surgery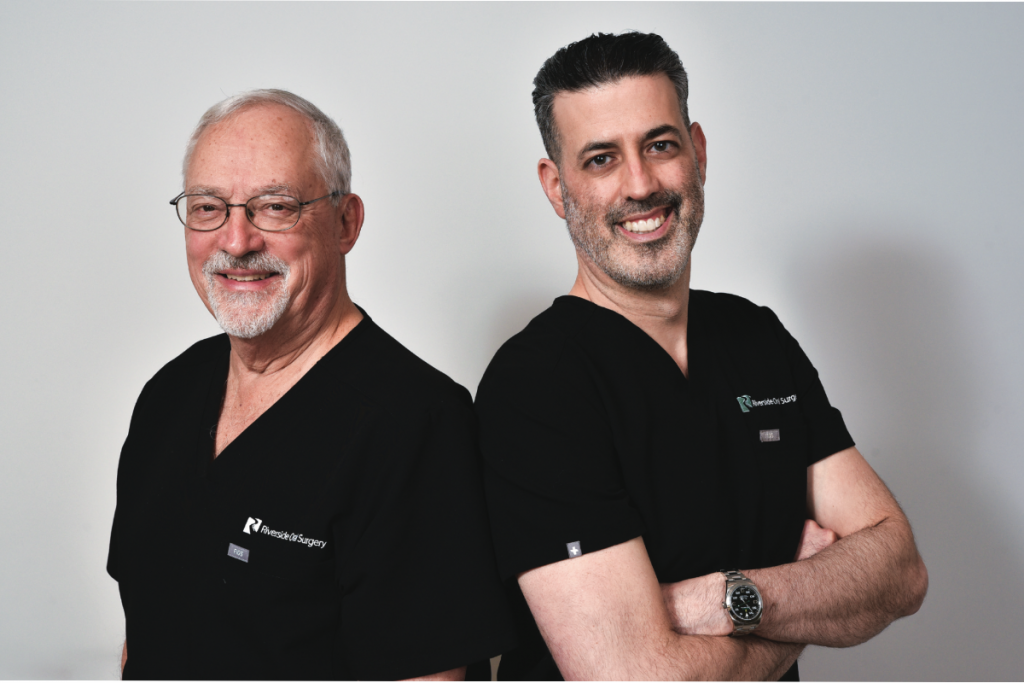 130 Kinderkamack Rd., Suite 204, River Edge, NJ 07661 • 201.487.6565
333 Old Hook Rd., Suite 100, Westwood, NJ 07675 • 201.664.2324
300 Grand Ave., Suite 102, Englewood, NJ 07631 • 201.894.0888
209 South Livingston Ave., Suite 2, Livingston, NJ 07039 • 973.992.4750
33 Main St., Suite 201, Chatham, NJ 07928 • 973.635.5800
80 NJ-27, Edison, NJ 08820 • 732.548.1220
riversideoralsurgery.com
Riverside Oral Surgery, New Jersey's leading oral and maxillofacial surgery group, is represented by top doctors, Dr. Shawn Lynn and Dr. Richard Riva. The group was founded thirteen years ago with a singular focus "the optimal patient experience…each and every time" and still remains top priority today. With rapidly expanding locations and a full scope of surgical offerings, Riverside Oral Surgery is the top choice for patients in Morris and Essex counties and across New Jersey.
Dr. Shawn Lynn takes pride in his warm, down-to-earth approach that puts patients at ease, giving them the best experience possible during treatment. He's a graduate of the New York University College of Dentistry and completed a general practice residency and his Oral and Maxillofacial Surgery training at Kings County Hospital in Brooklyn, serving as Chief Resident. In 2021, he looks forward to treating patients in both the Livingston and Chatham offices.
Dr. Richard Riva has provided exceptional care to patients in his Chatham office, for over 35 years, before joining Riverside. Dr. Riva's long list of accomplishments during his distinguished career includes serving on the NJ State Board of Dentistry for four years, as well as president and chairman of many state dental organizations, and recognition for his lifetime achievement during NJ Dental Association's 150th anniversary. Riverside Oral Surgery is proud to have this highly respected pillar of the community on the team.
The doctors, who serve as the Official Oral Surgeons of the New Jersey Devils, offer expertise ranging from wisdom tooth removal and dental implants to corrective jaw surgery. Every surgeon on the team, which includes Dr. Jason M. Auerbach and Dr. Sung Hee Cho, has a full scope of training, with dual-board certification by the American Board of Oral and Maxillofacial Surgery and the National Dental Board of Anesthesiology. From surgeon to staff, Riverside's professionals strive to offer the highest quality of care and service in each office.