Sing With Me, Sing for the Year – It's Karaoke Time!
MSXHealthandLife brings you the top 4 places in Morris County to show off your vocal chords at karaoke night!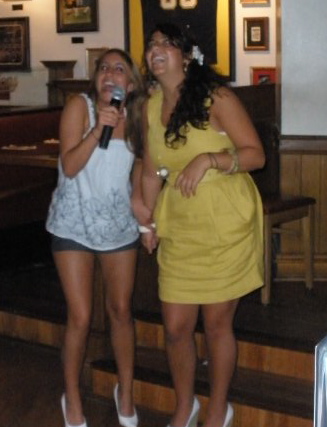 Are you hitting notes like Mariah Carey in the shower, but when you try to convince your friends how talented you are, you just don't seem to get the praise you deserve? Maybe you put on a concert in your car on the way home from work everyday, only to get an awkward stare from the person stuck in traffic next to you. They're wondering why there are veins popping out of your neck and your face is flushed, but what they don't understand is you just beat your own record for holding that last note, and you should be applauded. Or maybe you realized how your voice was the epitome of perfection when you discovered that you had struck the "non-existent" H chord. We've all been there, and although you may be no Diana Ross, you still deserve some stage time. That's why we are proud to present you with the top 4 places to be in Morris County for a fun Karaoke night out, and of course a chance to show off those pipes!
1. Prospect Tavern, Madison NJ
*WHEN – Every Friday Night
*TIME –
*More Info – (973) 295 – 6255
2. Grasshopper Off the Green, Morristown NJ
*WHEN – Every Other Tuesday Night
*TIME – 9:30PM – Close
*More Info – (973) 285 – 51502.
3. Tiffany's Bar & Grill, Pine Brook NJ
*WHEN – Every Wednesday
*TIME –
*More Info – (973) 227 – 2112
4. Rocco's Tuscany Bar & Grill, Madison NJ
*WHEN – Every Thursday Night
*TIME – 9PM – 1AM
*More Info – (973) 377 – 7161