Small Space, Big Impact
A New Jersey design pro makes a bold statement in a show house at the shore.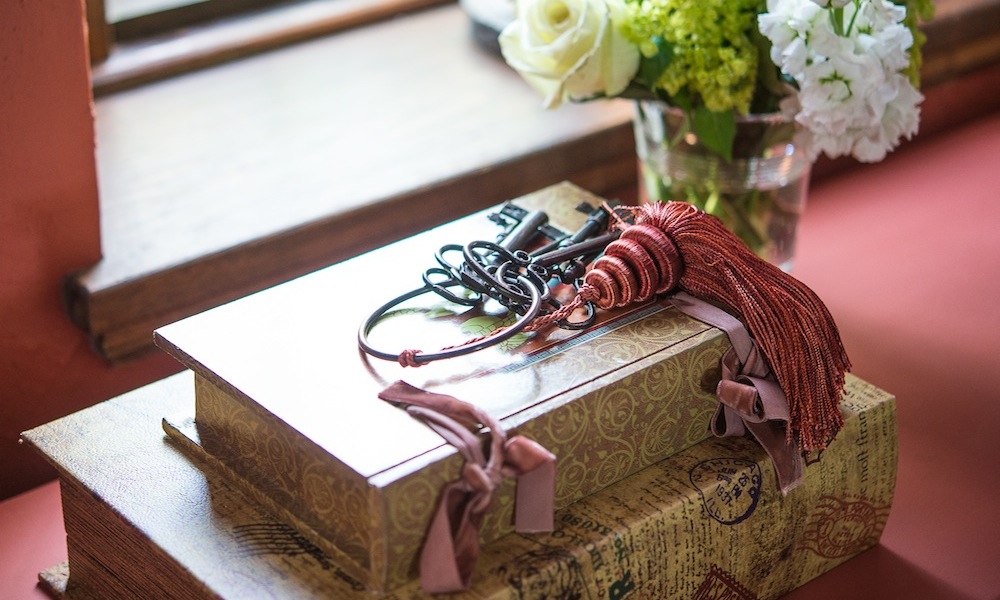 For more than 80 years, the Hartshorne Mansion in Little Silver has reflected the rich legacy of the Jersey Shore. Built in 1929 for world champion figure skater Harold Hart-shorne, the 11,000-square-foot Tudor got a facelift last spring when it served as the setting for the fourth Stately Homes By-the-Sea Designer Show House. Dozens of interior designers from New Jersey spent months transforming their assigned rooms into inspiring spaces.
Rumson designer Helene Goodman had the good fortune to be awarded her first choice—a small, oddly shaped room with "a lovely view of giant rhododendrons outside the windows," which she dubbed The Social Secretary. "My inspiration for the space was a French apartment for a savvy young client," says Goodman. "I wanted it to reflect the daily excitement of a young Parisian woman who owns a collection of beautiful pieces from her family and then adds her own contemporary touch."
To achieve this eclectic look, Goodman mixed traditional pieces like an 18th-century French secretary with more modern selections such as a vintage Lucite table from the 1960s. "French chateaus are often decorated with pieces from everywhere—antique to contemporary," she says. "That is what makes this space look so comfortable and realistic."
Goodman's biggest design challenge was the room's fan shape and three doorways. "I had to arrange the furniture so there would be a smooth traffic pattern, yet create interest so that people would want to stop and look at the furnishings, artwork and accessories," she notes. The solution: creating three different "vignettes" within the space.
The main vignette, a seating area, featured a pair of Victorian chairs flanking the vintage Lucite table; a late 19th-century oushak rug anchored the space. The focal point of the second vignette was the antique French secretary, which Goodman filled with accessories and mementos "that might have been collected over time from various trips throughout Europe," including a framed photo of the Eiffel Tower, a bunny figure with a basket of pens, postcards and note cards.
For the third area, she chose a stunning painting by Russian artist Vachagan Narazyan titled Promenade, which features a custom-designed frame with 22-karat gold accents. "This perhaps would have been the most cherished piece of artwork in the room," says Goodman, "a piece handed down through generations." The new two-drawer chest below the painting blended in perfectly with the antiques; the designer accessorized it with a pair of opaline blue glass vases flanking a triple stack of antique carved boxes.
The room "represents a nice mix of old and new," she says, "giving people an example of how various pieces can be mixed to create a unique interior."