Small Wonders
Boutique or limited-production wines offer flavor, value and the thrill of discovery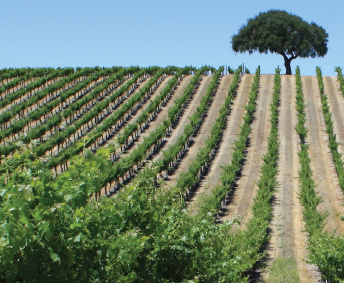 These days, more and more Garden State wine lovers are discovering the joys of limited-production wines, also known as boutique or artisanal wines. They're made not by big brand-name vineyards, but by small winemakers who lovingly coax a small number of bottles from their soil. In recent years, leading wine shops and importers have been working to bring boutique wines to their shelves and to restaurant menus. Some New Jersey winemakers have even begun working with grapes from California, Chile and Argentina to craft their own artisanal pours.
"Boutique and quality go hand in hand," says Cynthia Murray, one of the owners of The Bottle Shop of Spring Lake, which has been in business for 40 years. "We find that people really are seeking quality, complex, interesting wines, not bulk ones." Murray explains that her shop sells some very good boutique wines for $10 or $15 a bottle. Generally, wine professionals classify as boutique wines those that are made in batches of 400 to 10,000 cases. These might be cult cabernets out of California or Super Tuscans out of Italy. Kermit Lynch is a California-based importer who pioneered bringing limited-production wines to the United States. Lynch now imports roughly 1,000 labels, some of which are available at the Monmouth wine shops and restaurants listed at right.
One New Jerseyan was inspired to follow in Lynch's footsteps. A graduate of Le Cordon Bleu culinary school, Thomas Petito decided to become both a serious boutique winemaker and an importer. These days, Petito Wine Selections looks for winemakers in Spain, Germany, France and California who might produce, at most, 25 cases, which he then brings to New Jersey restaurant menus and shops. Wine connoisseurs who prefer a sweeter or more fruity pour visit the Cream Ridge Winery in Allentown, which has a loyal 25-year following for its dessert wines. (Look for its java berry wine, which it hopes to debut for Valentine's Day.) Some boutique wines are marketed exclusively for on-premises use in restaurants.
"Often they get a level of attention in the winemaking process that the larger producers just can't match," says John McGinniss, sommelier at David Burke Fromagerie in Rumson. Two of McGinniss' limited-production favorites are a pinot noir from Chile called Casas del Bosque and Bei Ranch, a cabernet sauvignon from California's Sonoma Coast. The latter, he says, hails from "such a small-production winery that its motto is, 'Two guys, one truck,'" says McGinniss. "That appeals to me." The pros aren't alone in creating boutique wines.
There's a hands-on winemaking experience available for the eager amateur right here in Monmouth at Manalapan's The Wine Room and at similar facilities elsewhere in the state. Precisely because they're different and unusual, limited-production wines must be introduced carefully to connoisseurs, says Terri A. Baldwin, sommelier and wine director at The Bernards Inn in Bernardsville. "You have to tread very lightly and gauge their palates—be almost a kind of psychiatrist." But it's a delight, she adds, when the sommelier hears, "Where can I buy that?"
WHERE TO FIND BOUTIQUE WINES
Avenue
23 Ocean Ave.
Long Branch
732.759.2900,
leclubavenue.com
Bottle Shop of Spring Lake
1400 Third Ave.
Spring Lake
732.449.5525
bottleshop.com
Cream Ridge Winery
145 Route 539
Allentown
609.259.9797
creamridgewinery.com
David Burke Fromagerie
26 Ridge Rd.
Rumson
732.842.8088
fromagerierestaurant.com
Jonathan Ron Liquors
629 Higgins Ave.
Brielle
732.528.8266
1801 Highway 35
Wall Township
732.681.4532
Related Read: Value Vino