Small Wonders
Boutique or limited-production wines offer flavor, value and the thrill of discovery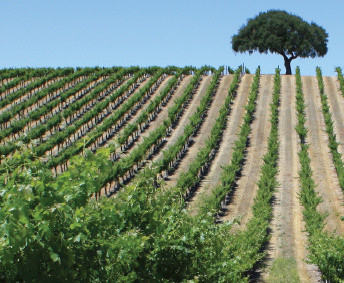 These days, more and more Garden State wine lovers are discovering the joys of limited-production wines, also known as boutique or artisanal wines. They're made not by big brand-name vineyards, but by small winemakers who lovingly coax a small number of bottles from their soil. In recent years, leading wine shops and importers have been working to bring boutique wines to their shelves and to restaurant menus. Some New Jersey winemakers have even begun working with grapes from California, Chile and Argentina to craft their own artisanal pours.
"Artisanal wines are better made and a better value," says Sharon Sevrens, owner of Amanti Vino, a speciality wine shop she opened in 2005 in Montclair. Sevrens says she has clients who cannot drink big-brand red wine (they have adverse reactions like headaches), but who can drink boutique pours. Generally, wine professionals classify as boutique wines those that are made in batches of 400 to 10,000 cases. These might be cult cabernets out of California or Super Tuscans out of Italy. Kermit Lynch is a California-based importer who pioneered bringing boutique wines, particularly from France, to the United States.
Liz Farley, Lynch's Northeast sales manager, says he now imports some 1,000 labels, more than 100 of which are available at some of the wine shops and restaurants listed at right. One New Jersey native was inspired to follow in Lynch's footsteps. A graduate of Le Cordon Bleu culinary school, Thomas Petito decided to become both a serious boutique winemaker and an importer. These days, Petito Wine Selections looks for winemakers in Spain, Germany, France and California who might produce, at most, 25 cases, which he then brings to New Jersey restaurant menus and shops. Petito also works with vineyards in California to craft his own boutique wines there that are also available locally.
"We really baby these wines," says Petito. "We read bedtime stories to these barrels every night." Wine connoisseurs who prefer a sweeter or more fruity pour also visit the Cream Ridge Winery in Allentown, which has a loyal 25-year following for its dessert wines—look for its new java berry wine debuting for Valentine's Day. The pros aren't alone in creating boutique wines. There's a hands-on winemaking experience available for the eager amateur at Vintner's Circle in Whippany and at similar facilities elsewhere in the state.
Carlo Russo of Carlo Russo's Wine & Spirit World in Ho-Ho-Kus reports that customers are actively seeking out interesting, complex limited production wines: "People enjoy trying boutique wines from the Pacific Northwest, California, Italy and France," he says. Precisely because they're different and unusual, limited-production wines must sometimes be introduced carefully to connoisseurs, says Terri A. Baldwin, the award-winning sommelier and wine director at The Bernards Inn in Bernardsville. "You have to tread very lightly and gauge their palates—be almost a kind of psychiatrist." But it's a delight, she adds, when the sommelier hears, "Where can I buy that?"
WHERE TO FIND BOUTIQUE WINES
Amanti Vino
30 Church St., Montclair,
973.509.9463
amantivino.com
Gary's Wine & Marketplace
121 Main St.
Madison
888.99.GARYS
garyswine.com
Liquor Outlet Wine Cellars
289 Myrtle Ave.
Boonton
973.334.1331
liquoroutletwinecellars.com
Pig & Prince Restaurant & Gastrolounge
1 Lackawanna Plz.
Montclair
973.233.1006
pigandprince.com
Total Wine & More
495 Prospect Ave.
West Orange
973.324.0899
totalwine.com
The Wine Shop at Short Hills
704 Morris Tpk.
Short Hills
shorthillswine.com
Related Read: Value Vino