Smartening Up for Surgery
When patients need a colorectal procedure, a special program now prepares them. Results? Fewer complications and a faster recovery.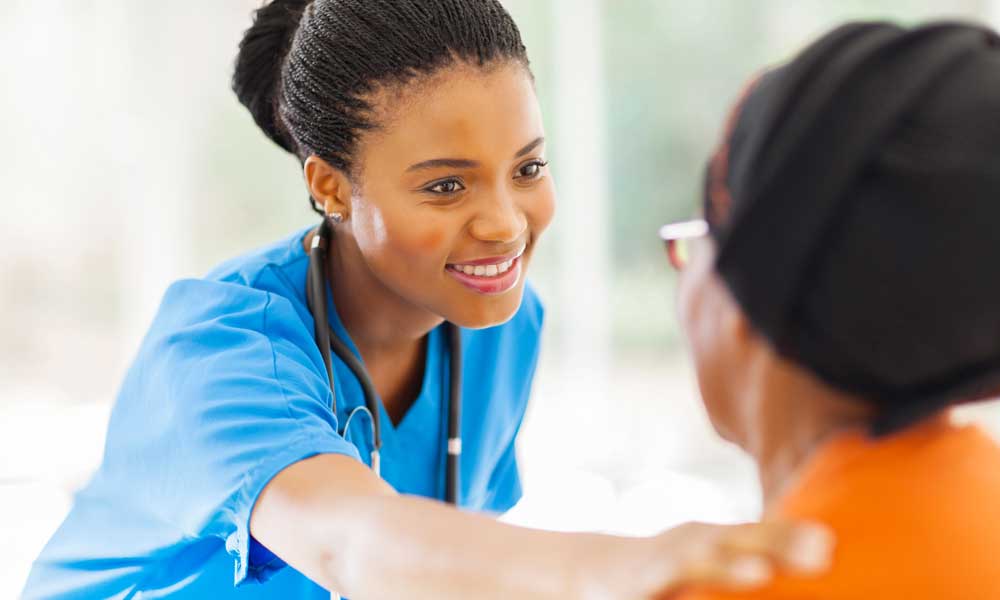 Colorectal surgery isn't fun, but it goes more smoothly if you know what to expect. That's the reasoning behind a surgery preparation program at Saint Barnabas Medical Center whose degree of success has surprised even those who had great hopes for it. Says colorectal surgeon Mark E. Gilder, M.D.: "It's remarkable."
The program's name isn't catchy—it's called the Comprehensive Recovery Pathway for Lower Intestinal Surgery, or CRP for short. But it has brought tangible benefits for the patients who have participated.
The CRP is designed to help people who need colorectal surgery better prepare for their operation and know what to expect during recovery. Armed with this knowledge, these patients feel less frightened, more in control and more involved in their care.
Minimally invasive surgery with laparoscopy and robotics is used in a majority of individuals for this surgery. And with about 200 cases under its belt since it was launched in April 2015, the CRP has helped reduce patients' average length of stay in the hospital, rates of complications, the use of narcotic pain medications, readmissions—"we've seen a reduction in everything," says Luciana Mullman, manager of Specialty Surgical Programs.
"We can improve results by involving patients in their care…it absolutely makes you smile."
—Mark E. Gilder, M.D.
Dr. Gilder, who helped launch the program, confides that results have far exceeded even his initial expectations. "It takes your breath away how well it works," he says.
How it works is, in fact, quite simple. Any patient who is scheduled for colon or rectal surgery is encouraged to meet with a multidisciplinary team for an educational class, held the first and third Thursdays of every month. Those who cannot make it to class may instead schedule a one-on-one session. "The sessions cover everything leading up to surgery," says Mullman, "including what to pack for the hospital and what electronic devices or hobbies or other distractions to bring, so you can focus on something other than sitting in a hospital room." Even the tiniest of details are included, such as advising patients to bring chewing gum with them. "Chewing gum has been shown to help speed the return of normal bowel function after colon surgery," she says.
The team also covers pain management. "Pain is obviously a big fear for patients undergoing surgery, so we talk about what will be used." One goal of the program is to use fewer opioids and narcotics, which are shown to slow down the digestive system and impede healing.
Mark E. Gilder, M.D.
Most important of all, she says, is going over what is expected of patients. "We tell them they will be up and walking the next day," she says. "We don't want them staying in bed all day. We tell them, 'The quicker we get you out of the hospital, the better it is for you.'"
The nurse-manager of the post-surgery unit also describes what patients will encounter in recovery, and those who will need an ostomy (an artificial opening through which to pass stool) receive additional instruction on what that entails. Every patient leaves the class or private consultation with a tote bag that contains an 18-page booklet outlining everything he or she needs to know about the procedure and recovery, an antiseptic body wash to use the night before and the morning of surgery to reduce the chance of surgical site infection and an electrolyte drink to consume the night before and morning of surgery to help curb appetite and help the patient stay hydrated.
In some cases, the surgeon may recommend that a patient undertake "prehabilitation." Patients who are in better condition before the operation have better outcomes, so individuals who are obese, sedentary, smokers or otherwise in less than optimal health spend time in the hospital's cardiac rehabilitation center. "Many things are done with our patients to get them a little bit better prepared physically for surgery," says Mullman.
After surgery, when the patient is in the recovery unit, "the clinical aspect of the program kicks in," she says. Preset orders, which are logged into the hospital's computers, remind nursing staff to get patients up and moving, ask them to take a shower so they don't feel "sick," and note the nonnarcotic pain relief options. These include using local/regional blocks (injections of numbing agents at the surgical site) and intravenous acetaminophen. Holistic nurses are available for sessions in guided imagery, massage and other relaxation techniques to complement the medications.
After discharge, a nurse calls the patient in 24 to 48 hours to make sure he or she understands how to use any prescribed medications and is following the doctor's orders. "And then my team calls a month or so later to check in," Mullman says. "Patients can also call us any time, and we can set them up with anything they need."
This concept of this prep program, which was pioneered in Scandinavia, has since spread across the United States. "We are taking the lead in New Jersey," Dr. Gilder says. "In fact, our results are comparable to what they are seeing at the Mayo Clinic, and better than at Johns Hopkins and Duke."
Patient feedback has been very positive; one person reported that the program helped her "not feel like a victim—now I have control," Mullman says. And that makes all the difference.
"We can improve results by involving patients in their care," Dr. Gilder says. "It absolutely makes you smile."
To find out more about the Comprehensive Recovery Pathway for Lower Intestinal Surgery Program at Saint Barnabas Medical Center, please call Luciana Mullman at 973.322.9908 or visit barnabashealth.org/sbmc.