Snyder Sarno D'aniello Maceri & Da Costa, LLC
Angelo Sarno, Edward S. Snyder (In Memoriam), Jerry S. D'aniello, Scott D. Danaher, Adelaide Riggi, Laura Guinta Gencarelli, Michelle A. Wortmann, Arnaldo Pacheco, Hon. Thomas P. Zampino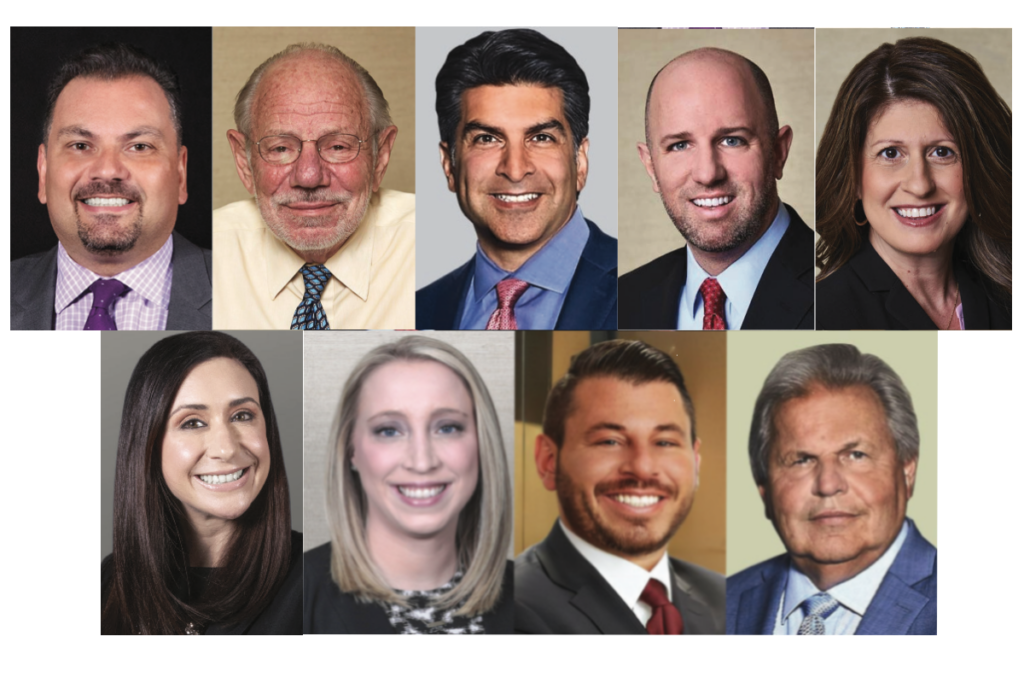 425 Eagle Rock Ave., Suite 100, Roseland, NJ 07068 | 973.274.200
401 Hackensack Ave., Suite 706, Hackensack, NJ 07601 | 201.488.3366
440 Route 22 East, Suite 170, Bridgewater, NJ 08807 | 908.927.0200
19 Cattano Ave., Morristown, NJ 07960 | 973.922.3900
www.snydersarno.com
Founded in 2009, Snyder Sarno D'aniello Maceri & Da Costa LLC (SSDMD) is a New Jersey powerhouse in the areas of family law, medical malpractice and personal injury. Angelo Sarno, owner and managing partner of the firm leads the four offices serving clients in Essex, Somerset, Bergen and Morris County. The firm's lawyers, including many state-certified matrimonial and civil trial attorneys, serve clients throughout New Jersey.
SSDMD is committed to providing strong legal representation and unparalleled personal attention to each client. The attorneys provide options for resolution, manage complex legal matters, and address sensitive disputes with compassion and respect. The firm attributes much of their success to passionately providing direct access to their clients, as well as utilizing cutting-edge strategies while drawing on depths of experience. The attorneys and staff form a collaborative team delivering high-quality outcomes on complex and often extremely sensitive issues.
Mr. Sarno leads the firm's family law department and ensures each client is met with strong personalized legal counsel to help them navigate through some of life's most difficult situations. Paul da Costa heads up the medical malpractice and personal injury department. He and his team have earned millions of dollars in awards and settlements for victims.
All offices are interconnected and operate seamlessly. SSDMD is fully adapted to handle all matters remotely.