Spend Less this Holiday Season
Heed these tips to get through your holiday gift list without breaking the bank.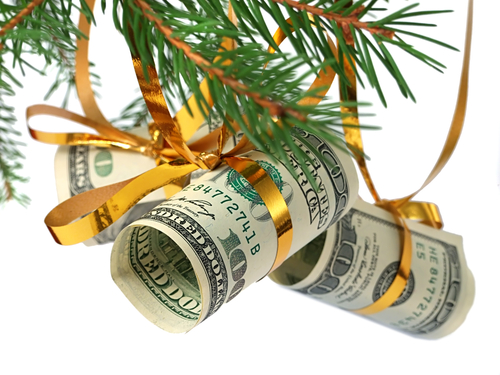 Trying to make merry with less money this Christmas or Hanukkah? If your holiday budget has you crying "Bah, humbug!" here are ways to save without being a Scrooge:
Have a plan.
The key to smart shopping is to know how much money you can realistically afford to spend, says Stephanie Mills, associate vice president of wealth management and financial adviser for Morgan Stanley Smith Barney in Paramus. A rough guide to society's norm? Last year, the average American's holiday budget was just under $700, but for the Northeast it was $765.
Make a list.
Whom do you need to buy gifts for? Write everyone down: family, friends, coworkers, bosses, teachers, coaches, etc. Then pare it down. Talk to close friends and family about not exchanging gifts or about doing a "Secret Santa" system to limit expected gifts.
Brainstorm ideas.
Start with the big gifts. "If you're dreaming of a new bicycle for your son or a dollhouse for your daughter under the tree, start there," Mills advises. "Spend less on stocking stuffers and smaller gifts so you can get one or two bigger things and create lasting memories."
Keep it simple.
"Gifts don't need to be elaborate, especially in a post-recession economy," says Ellie Kay, author of The Little Book of Big Savings (Watermark Press). "Think 'practical' for friends and family who have been hit by the recession and consider giving gift cards that they can use to purchase essentials like food and clothing. These can still be customized to be more personal, but such gifts can be more practical than any other, and they're better than cash."
Shop around.
"Just because a board game may be cheaper at one store doesn't mean all items are," Mills says. "Do your research before heading to the stores. Check the circulars for deals and coupons."
Pay cash.
Leave your credit cards at home and pay cash. You'll really see how much you are spending, and when the money runs out, you'll have no choice but to stop. Don't put anything on a credit card unless you know you can pay it off at the end of the month.
Be tech-savvy.
Find deals on the Web with sites such as pricegrabber.com, black-friday.net, cybermonday.com and retailmenot.com. Use your phone to comparison- shop in the store with apps like Shop Savvy, NexTag and Compare Everywhere. Don't forget coupon apps, such as Coupon Sherpa and The Coupons App.
Get creative.
"Some people who have too few hours in their day automatically assume they can't give homemade gifts for the holidays, but that's not true!" says Kay, who bakes holiday breads and freezes them. "When it comes time to give these to friends, we decorate the wrapped breads with raffia and glue on fresh cranberries as garnish, and voilà! We have a gift that actually takes less time to create than it usually takes to shop for, bring home and wrap a store-bought gift—and costs about one-quarter as much."
Don't treat yourself.
The quickest way to blow the budget is a "one for you, one for me" mindset. Make it a rule to not buy anything for yourself while shopping for others. If you know you won't have the willpower to resist a temping sale, set a limit in advance for yourself and stick to it.
Remorseful? Return it.
It is easy to get swept up in the excitement of a deal and buy something big that wasn't on your list. Heed your inner buyer's remorse and take it back.
Know when to stop.
"Be aware that you may be tempted to keep buying, even when you've already conquered your list," Kay warns. "Marketers are good at placing irresistible bargains in eyecatching places. Remember the main rule of the shopping season: You can go broke saving money."
---
Related Read: Quiz- What's your Money Style?