Sports Night of Champions 2021
Kaplen JCC on the Palisades will hold the 4th annual Sports Night of Champions on Thursday, June 10, 6 PM, Outdoor Venue at the JCC.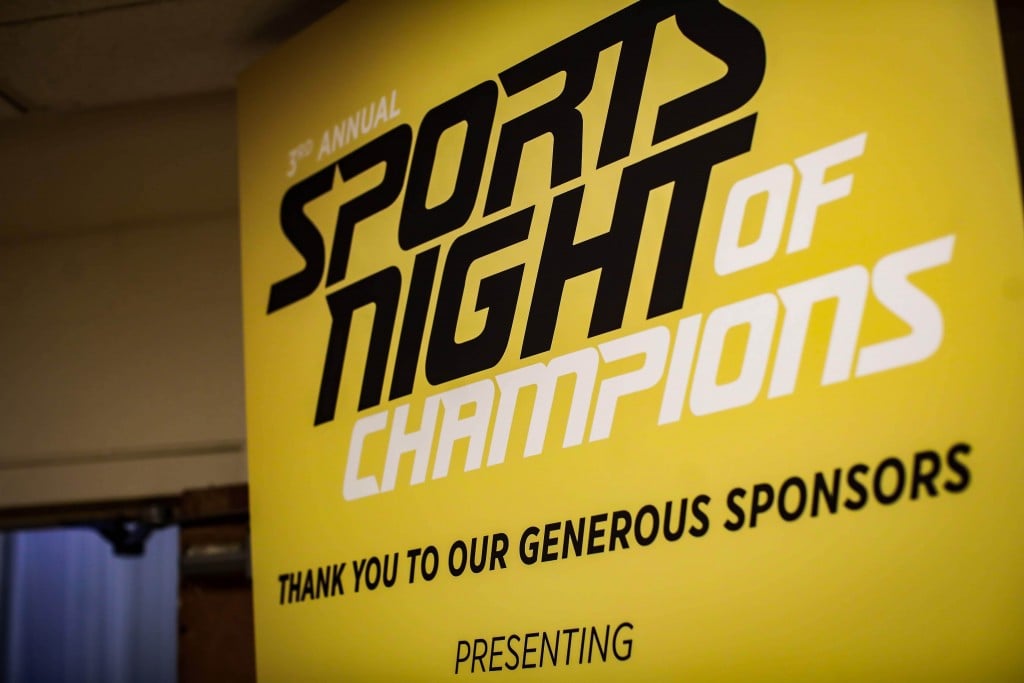 The Kaplen JCC on the Palisades founded the New Jersey Jewish Sports Hall of Fame in 2020 to honor Jewish individuals who have distinguished themselves as leaders in the field of athletics within the state of New Jersey and successfully fostered their Jewish identity through sports. These community leaders were nominated and chosen based on the following criteria: publicly identifying themselves to be Jewish; demonstrating outstanding accomplishments as athletes, coaches, sports media, sports administrators, or sports figures who made a significant, positive impact on our community; displaying excellence in leadership, sportsmanship and character; and were either born in NJ, lived in NJ for at least four years, currently live in NJ, or played professionally for a NJ or tristate area sports team.
This year's inductees, who will be honored at the JCC's 4th Annual Sports Night of Champions on Thursday, June 10, are David Stern z"l, former commissioner of the NBA; and Tal Brody, fondly names Israel's "Mr. Basketball" and officially Israel's International Goodwill Ambassador!
This family-friendly event will delight all with pop-a-shot basketball game booth, not-to-be-missed live auction items, and award presentations to support scholarships for families in need at the JCC. It will be held as an outdoor tented celebration featuring an amazing strolling buffet with top shelf premium liquor, including delicious sushi, Israeli food station in honor of Tal Brody's personal appearance at the JCC, and a NY deli station in honor of David Stern z"l, and as always, stadium bites and more! Attendees are encouraged to wear their favorite team jersey to the event. Additional award presentations include the presentation of the Joseph Taub Scholar Athlete Awards to one female and one male high school senior from Bergen County, who will each be presented with a $3,600 college scholarship in recognition of their excellence in sports, academics and in their communities. Runner up and honorable mention awards will also be distributed. Scholarship Athlete Awards are made possible by The Joseph and Arlene Taub Foundation in memory of Joseph Taub.
"Every year, our Sports Night exceeds our expectations as a high-energy fundraiser that fills us with pride, knowing we can help countless children, families and seniors in need in our community," says JCC CEO Jordan Shenker. "Launching our New Jersey Jewish Sports Hall of Fame substantially adds to our pride, as it allows us to honor both living and deceased leaders in our community who have demonstrated a lifelong commitment to sports, their Jewish identity, and the desire to inspire the next generation when it comes to both sports and sportsmanship."
Inaugural inductees include:
Joseph Taub (z"l) was the former co-owner of the New Jersey Nets and a founder of Automatic Data Processing (ADP); Leonard Rubin (z"l) was a JCC founding member and President from 1966-1970, who served as a driving force behind many JCC programs and established the JCC annual Rubin Run as a community-wide athletic event to encourage and promote healthy living; and Jeff Kurtz, president of The Kamson Corporation and is a graduate of the University of Miami. Kurtz played on the Miami tennis team, went on to play football, and served as a member of the 1987, 1989 and 1991 National Championship Football Teams for the University of Miami.
Presenting Sponsors for the 4th Annual Night of Champions is Michelle and Scott Tesser and family, and the Taub Family.
The event is being co-chaired by JoJo Rubach and Jeff Levitt, with a committee that includes Kenny Albert, Noah Garden, Jeff Kurtz, Steven Rogers, Danny Rubin, Craig Silver, Scott Tesser, Gordon A. Uehling III, Tracy Wolfson and Barry Zeller.
---
For sponsorships, e-journal or to register, go to: jccotp.org/sportsnight
For further details, including VIP sponsorship opportunities, and tickets, visit jccotp.org/sportsnight or email Fran Koszer, at fkoszer@jccotp.org.