STACEY A. COZEWITH • ADELAIDE RIGGI • LAURA GUINTA GENCARELLI
SNYDER SARNO D'ANIELLO MACERI & da COSTA LLC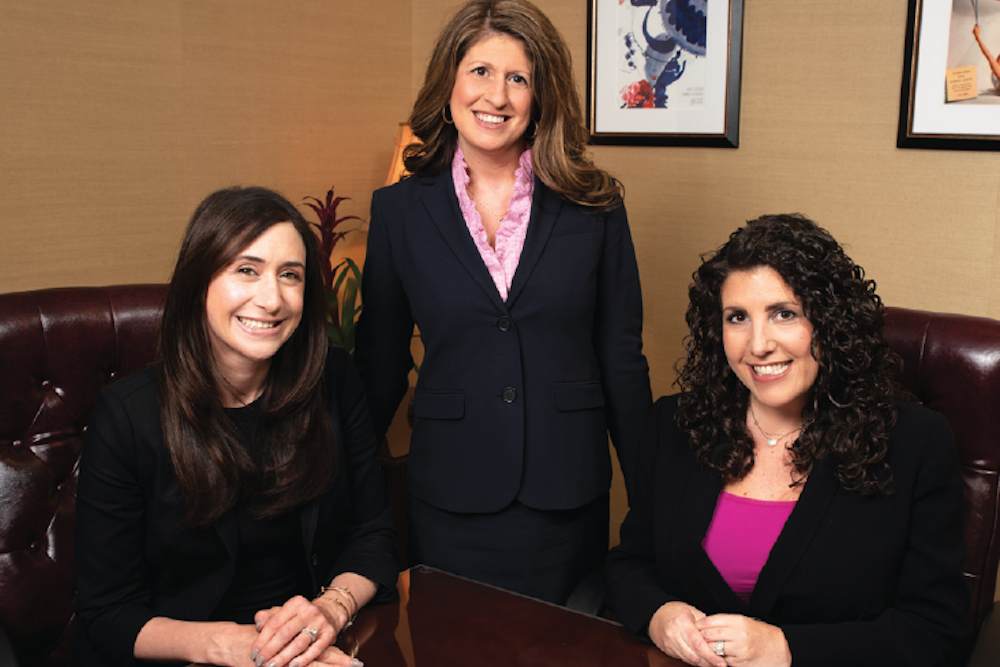 THE ATTORNEYS AT SNYDER SARNO D'ANIELLO MACERI & DA COSTA LLC provide strong personalized representation in family law and divorce matters. The firm's three female partners— Stacey A. Cozewith, Adelaide Riggi and Laura Guinta Gencarelli— take on leadership roles as experienced and trusted advisors to their matrimonial clients and mentors to their colleagues. Ms. Cozewith and Ms. Riggi are certified by the Supreme Court as Matrimonial Law Attorneys.
Practicing exclusively in the area of family law, the three working mothers bring a unique level of experience with a thoughtful and compassionate approach to one of the most sensitive and emotional areas of the law. Ms. Cozewith, Ms. Riggi and Ms. Gencarelli understand the complexities of modern-day families. Their appreciation of the intricacies of the family structure from both the male and female perspective helps alleviate the stressful effect divorce can have, especially on children. They assist their clients in identifying and realizing their financial and parenting goals and help them navigate through the difficult divorce process.
These top lawyers handle matters spanning the State, with three interconnected offices in Roseland, Bridgewater and Hackensack. They work tirelessly serving their clients and volunteering their time to serve the greater community. Ms. Riggi and Ms. Cozewith have held leadership roles in the Somerset County Bar Foundation, and all three are active in their local communities to benefit and empower others.
Roseland • Bridgewater • Hackensack • 973.274.5200 • snydersarno.com