Standard for Excellence
Monmouth Medical Center offers patients world-class care for joint and spine pain.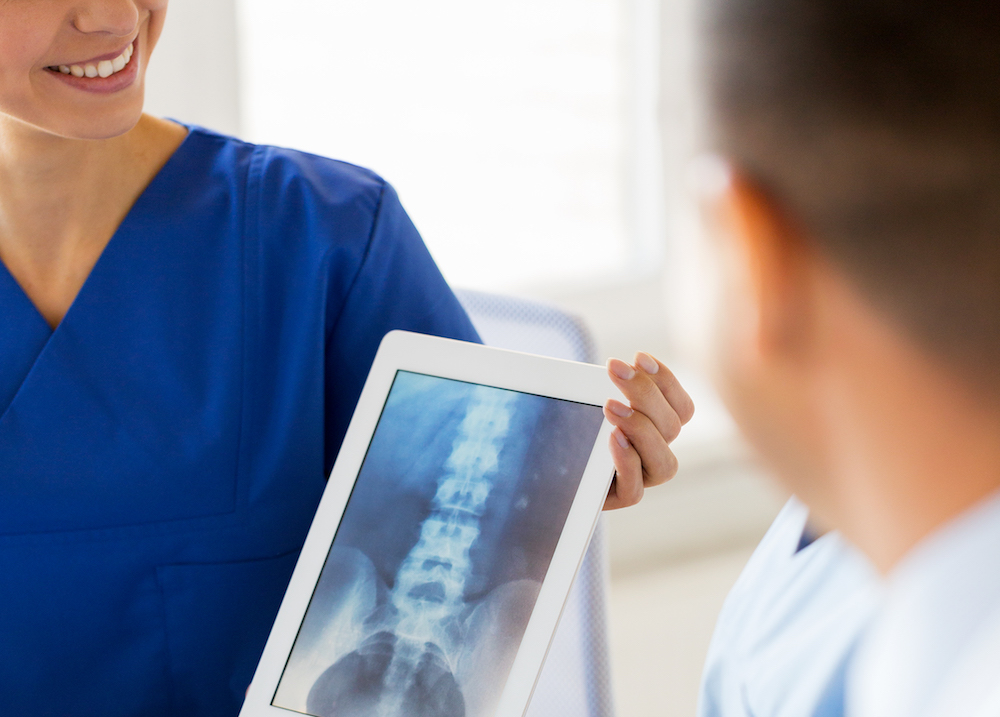 The Joint Replacement and Spine Center at Monmouth Medical Center provides top-notch care and treatment options to patients who have experienced pain and limitation of permanent and progressive damage to the hips, knees, shoulders and spine.
In fact, the hospital recently received reaccreditation through the Knee and Hip Replacement and Spine Surgery Certification of The Joint Commission's Disease-Specific Care Certification Program—a recognition of the program's commitment to excellence in providing care for joint replacement and spine surgery patients. Whether pain is the result of osteoarthritis, rheumatoid arthritis, trauma or other joint or spine disorders, patients find life-changing relief under the care of MMC's highly experienced board-certified, fellowshiptrained orthopedic and spine specialists.
"Our comprehensive, coordinated Joint Replacement Program and dedicated Spine Center deliver unparalleled expertise—led by surgeons who have performed thousands of joint replacement and spine procedures with the lowest infection rates and lowest complication rates outstanding outcomes," says spine surgeon Jason Cohen, M.D., chairman of Orthopedic Surgery at MMC. "Our numbers say it best, with the leading pain management and outstanding patient satisfaction scores in the state."
MMC offers individualized care plans for pain management and a designated inpatient unit that is staffed by nurses and therapists who specialize in treating spine and joint patients. Additionally, MMC's Joint and Spine Center coordinator serves as the patient's personal navigator and liaison with his or her orthopedic surgeon to coordinate care from the preoperative class through hospital stay and discharge.
As a leader in surgical services, MMC was the first hospital in the region to offer Robotic-Arm Assisted Joint Replacement Surgery and was the second healthcare facility in the state to offer a revolutionary GPS navigation platform providing the most accurate trajectory alignment in spine surgery.
"Combining the precision of advanced robotic systems such as these with the skills of our surgeons mean patients experience a better recovery and outcome, with a faster return to normal activities," Dr. Cohen says.
In addition to board-certified, fellowship-trained orthopedic surgeons with specialized training, MMC's joint replacement and spine team includes nurses, therapists and others specifically trained to care for those with orthopedic injuries, diseases or conditions.
For more information about joint replacement or spine surgery, or to schedule a consultation with one of Monmouth Medical Center's orthopedic surgeons, call 888.724.7123.