Still On Call
Dr. Louis Zinterhofer–Power of Pink honoree an retired Chair of Pathology–continues his medical mission at MMC.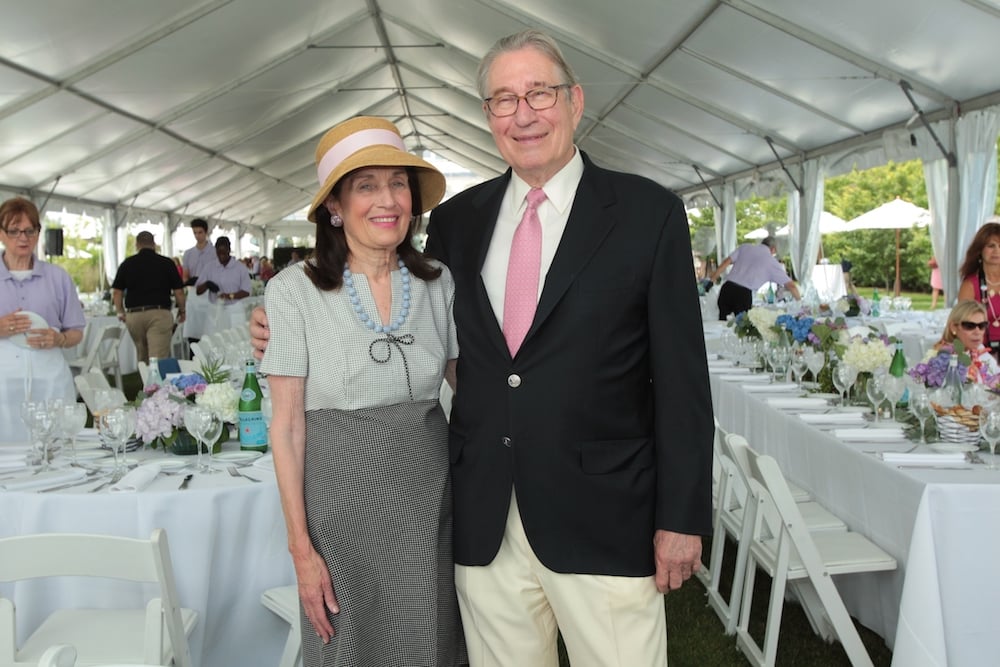 LOUIS ZINTERHOFER, M.D., ISN'T READY TO CALL IT A CAREER just yet. Though the 76-year-old Rumson resident retired from his position as Monmouth Medical Center's (MMC) chairman of pathology—a post he had held for the past three decades—he still maintains a significant role at the hospital's Long Branch facility and in the medical community. And there's no sign of him slowing down.
MMC recognized Dr. Zinterhofer for his 45 total years at the hospital and his ongoing commitment to health care, honoring him at The Leon Hess Cancer Center Council's 24th annual Power of Pink luncheon. The event, held in July, raised money and awareness for the cancer center's support programs and state-of-the-art technology, in particular equipment to perform deep inspiration breath hold (DIBH). This technique, designed for specific radiation patients, prevents radiation-induced abnormalities of blood flow to the heart.
Dr. Zinterhofer, who ended his 30-year chairmanship in January, continues to work at MMC, practicing and teaching residents there and helping with administrative transitions. In the past, he has received several awards, including the Pinnacle Award for Outstanding Medical Staff Member and the Outstanding Achievement Award from the Board of Trustees. His recognitions and achievements include service as president of the New Jersey Society of Pathologists and chairman of the New Jersey delegation to the College of American Pathologists (CAP). Dr. Zinterhofer also has served on the laboratory inspection and accreditation council for CAP and inspected numerous labs in the U.S. and Asia.
"It's incredibly intense to be a pathologist because you're diagnosing cancer and other cases that can be very complex," explains Susan Zinterhofer, the doctor's wife. "Dr. Zinterhofer has helped build a great anatomic and clinical laboratory at MMC, one of the fi nest labs in the state."
In addition to his current responsibilities at MMC, Dr. Zinterhofer is also a recent governor-appointed member of the New Jersey Board of Medical Examiners. "He has to go to Trenton for that and help set policy for medical issues in the state," Susan Zinterhofer says. "So he's still working pretty hard."
"Dr. Zinterhofer also wants to focus on doing some work on energy and environmental issues—that's become his main interest besides medicine," she says. "We'll be traveling a lot and spending as much time as we can with our two children, four grandchildren and friends. He also loves classical music, so he's hoping to spend more time at concerts in New York."