Sweat! It Does a Body Good
The benefits of sweat therapy and local places in New Jersey to try out hot yoga, Russian bathhouses and Korean saunas.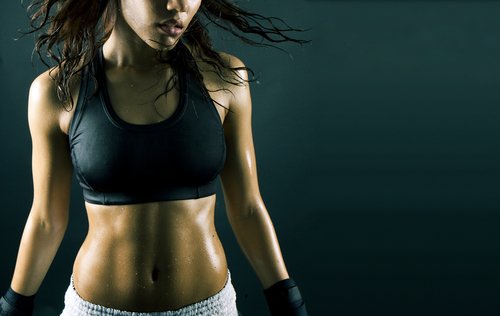 Most of us still remember from Biology 101 that sweating is our body's way of cooling off. When our body overheats from exercise or hot weather, we sweat to bring our temperature back to normal.
But sweating is not just our internal coolant, it's also good for the whole body. Indulging in a good sweat opens the pores (keeping skin healthy) and helps to clear the body of impurities. Sweating also improves circulation, warms and relaxes muscles, helps to relieve stress, and boosts metabolic rate and our immune system.
Sweat therapy at its best is not just the act of perspiration, but a combination of elements that give a boost to the mind and the body: a time of relaxation or meditation in a dark, quiet sauna; community and togetherness with friends in the steam room; a tough yoga workout in a hot, hot room (sweat, exercise, deep breathing); an outdoor soak in natural hot springs for fresh air, some Vitamin D and healing minerals.
Sweat therapy has been around for centuries: the Finnish have saunas, Russians have "banyas" (hot steam baths), Native Americans have "inipi" (sweat lodges), the Japanese love their "onsen" (hot springs and baths) and Koreans have "jimjilbang" (bathhouses).
---
WHERE TO WORK UP A GOOD SWEAT IN NEW JERSEY:
Saunas, Steam Rooms and Bathhouses in New Jersey
1. BRC Day Spa and Sauna
Russian baths and Turkish steam sauna
24-20 Broadway
Fair Lawn, NJ 07410
201.797.3002
brc-spa.com
2. King Sauna
Korean bathhouse with sauna, soaking pools, steam rooms, restaurant
321 Commercial Avenue
Palisades Park, NJ 07650
kingsaunanj.com
HOT YOGA or BIKRAM YOGA
1. "Hot Yoga" studio with studios in Westwood, Rutherford, North Haledon and Nyack, NY.
Westwood Studio
246 Third Ave.
Westwood, NJ 07675
201.594.YOGA (9642)
North Haledon Studio
33 Sicomac Road
North Haledon, NJ 07508
973.949.5500
Rutherford Studio
42 Park Avenue
Rutherford, NJ 07070
201.842.9898
Nyack, NY Studio
53 Hudson Avenue
Nyack, NY 10960
845.535.3339
bikramyogannj.com
2. Hot Yoga in Avon-by-the-Sea
jerseyshorehotyoga.com
3. Bikram Yoga in Cedar Knolls
bikramyogancnj.com
4. Powerflow Hot Yoga with Studios in Livingston and Chatham
powerflownj.com
5. Yoga Basin in Asbury Park
yogabasin.com
ALSO TRY:
1. Your local gym or your Y. Many gyms and fitness centers have saunas and/or steam rooms, so take an extra half an hour to enjoy the facilities if you are lucky enough to be a member.
2. Your local day spa. Many day spas charge a nominal daily fee for usage of their steam rooms or saunas even if you don't have a treatment booked.
---
Important Considerations:
Remember to hydrate regularly during any type of sweat therapy (before, during, after).
Follow sauna/steam room/bath house/yoga studio guidelines for time limits.
Consult your doctor if you are pregnant, have high or low blood pressure, have a heart condition or any other health problems.
Cleanse after sweat therapy to clear skin of bacteria and to keep skin smooth and supple.
Start slowly and gradually increase your exposure over time so you get used to the high temperatures.
---
Sources:
---
Related Read: Feel Good- 5 Things You Can Do Right Now