Sweet Sensation Shrubs
Drinking vinegars were the rage in Colonial days, and they're having their moment again.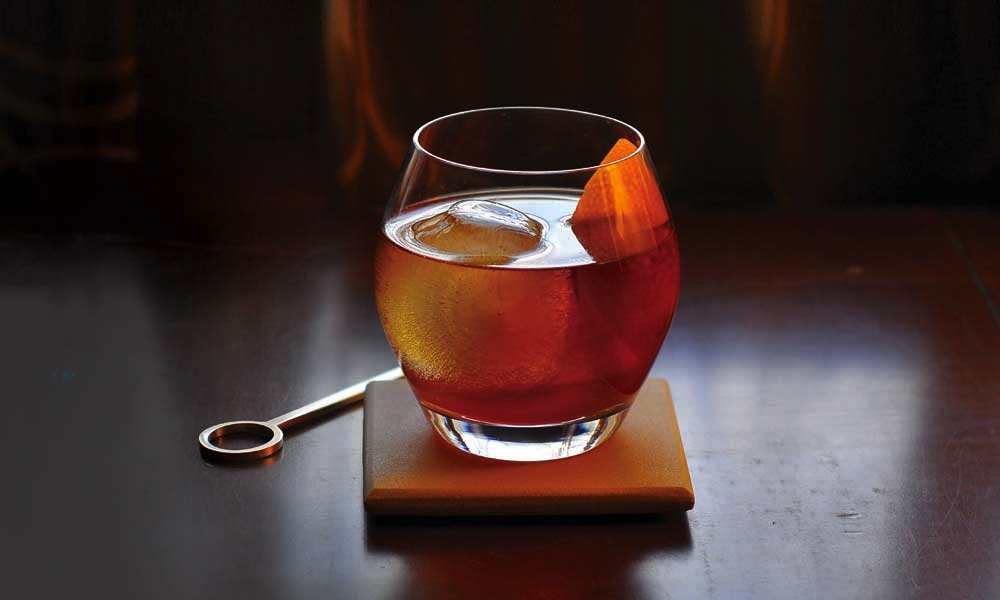 Thomas Jefferson drank it. Charles Dickens wrote about it. A 1755 cookbook contained a recipe for it. And now it's appearing on cocktail menus across the country. "It" is the shrub, a syrupy infusion of fruit (or vegetable), vinegar, sugar and herbs that's simultaneously tart and sweet—and adds a refreshing explosion of flavor to any drink, alcoholic or not.
Conceived during the Colonial era as a way to preserve fruit long after harvest, shrubs (a.k.a. drinking vinegars) can be an exotic flavor for the uninitiated, who think of vinegar only as a component of salad dressing. But their potency as a cocktail ingredient has gained new attention, as bartenders and chefs create their own drinking vinegars. Call it a logical extension of our current fascination with all things fermented—from craft beers to the once-again-popular hard cider.
At The Shed in Healdsburg, Calif., beverage manager Gillian Helquist concocts her own shrubs at the fermentation bar, featuring the mixtures both in non-alcoholic seasonal drinks and increasingly in cocktail recipes with low-alcohol spirits like sherry and Jardesca, a Sonoma County–produced apéritif made from wine. Lillet is another good low-alcohol spirit for a shrub; other mixologists opt for gin or vodka, spirits that play well off the herbs often added to shrubs. Bitters are also a fine flavor enhancement in a shrub.
To make her shrubs, Helquist macerates fruit with sugar, fermenting the whole for a week, then adding vinegar and steeping the mixture for up to a month to create a syrup-like cordial she's able to mix with a variety of flavors. The selection of vinegars Helquist uses varies widely, from mild champagne vinegar with summertime fruit to white rice vinegar with Asian-inspired fruit and spice. Other mixologists play with balsamic, sherry, red wine, coconut and even persimmon vinegars, depending on the strength of flavor they desire. Herbs and spices add to the fun, from ginger and basil to hot chiles.
While such creative "shrubbing" is fine for chefs and bartenders, there's also now a tempting array of drinking vinegars on the market for the home bar. Here are a few to try.
Inna
From Inna, a jam maker in Emeryville, Calif., come bottled shrubs that are made from organic whole fruit, apple cider vinegar and unrefined cane sugar, and that come in Meyer lemon, quince, black mission fig, polka raspberry, albion strawberry, lime, wild elderberry and other flavors. Any one is perfect with sparkling water or made into cocktails using tequila, bourbon, vodka or gin.
Shrub & Co.
Shrub & Co. products, from Berkeley, Calif., are distributed at Whole Foods and are specifically crafted with cocktails in mind. The company's Cranberry Shrub with Douglas Fir is the base for the Cranberry Fir Cocktail printed on the label—a blend of gin, shrub, sweet vermouth and fresh lemon juice. The Honey Shrub with Wildflower works well as a blender in cocktails, as well as in sparkling wine and beer.
Som Drinking Vinegar
Chef Andy Ricker of Portland, Ore., founder of the well-known Pok Pok restaurant, returned from a trip to Thailand years ago inspired to mix tartly sweet vinegars with club soda for what he considered an ideal pairing with spicy Asian food. That led him to develop Som, available in apple, honey, tamarind, pineapple, Thai basil and other flavors.
Yum Yum Tonics
San Francisco-based Yum Yum makes what it calls a drinking vinegar concentrate from organic apple cider vinegar and ingredients like ginger and honey. Among its other flavors are blackberry and thyme, hibiscus, rose and lemon, and fig and rosemary. One of the co-founders of the company is Caylie See of the See's Candies family.