Sweet Sensations
Cap your meal with one of these delicious middle eastern desserts–because the entrèe shouldn't be the only course with flavors to savor.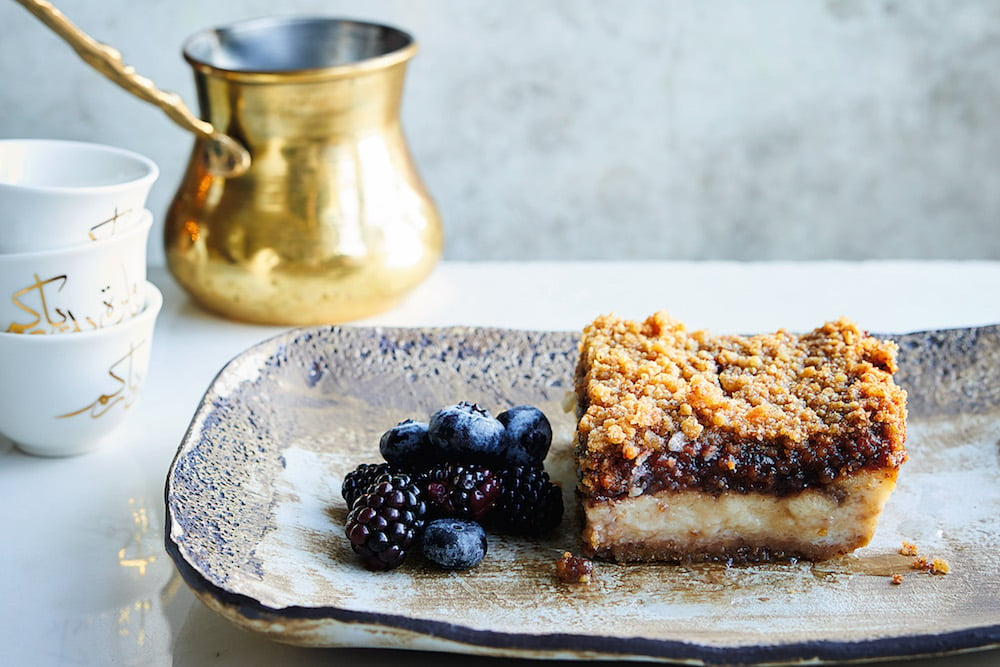 Layered Custard and Nut Crumble (Kshtaleia)
Ingredients for the Pudding
2 quarts milk
2 Tbs. rose water
2 Tbs. orange blossom water
1 cup confectioners' sugar or honey
1 tsp. vanilla extract
1 tsp. mastic (optional)
1 cup rice flour
For the Crust
1 cup panko breadcrumbs
1 cup unseasoned standard breadcrumbs
1 cup walnuts, chopped
1 cup almonds, chopped
1½ cups (3 sticks) unsalted butter, melted
1 Tbs. vanilla extract
½ tsp. ground cinnamon
Finishing Touches
1 cup jam of your choice
1 cup blossom-scented simple
Directions
Preheat the oven to 300°F. Grease a 9-by-13-inch baking pan with butter.
To make the pudding: In a large saucepan, bring the milk to a simmer over medium heat. Add the rose water, orange blossom, confectioners' sugar, vanilla and mastic, if using. Slowly add the rice flour, stirring all the while. Cook until the pudding begins to thicken and a whisk leaves tracks in the mixture. Spread evenly on a baking sheet to cool.
To make the crust: In a large bowl, combine the panko breadcrumbs, walnuts and almonds. Add the melted butter, vanilla and cinnamon, working the mixture with your hands. Spread half of the breadcrumb mixture over the bottom of the prepared pan. Using a spatula, pack it down evenly and firmly. Spread the pudding mixture over the top, then spread the jam over the pudding. Sprinkle the remaining bread mixture on top of the jam and press it down.
Bake until the crust is golden brown. Pour the simple syrup over the top and let it cool for a few minutes. To serve, cut into squares. The kshtaleia can be served cold too. To store, cover the pan with plastic wrap and place in the refrigerator, where it will keep for up to 1 week.