Taking The 'Wait' Out Of Waiting Room
The brand-new Virtual Immediate Provider program at Cooperman Barnabas Medical Center expedites the emergency process, making it easier for both patients and providers.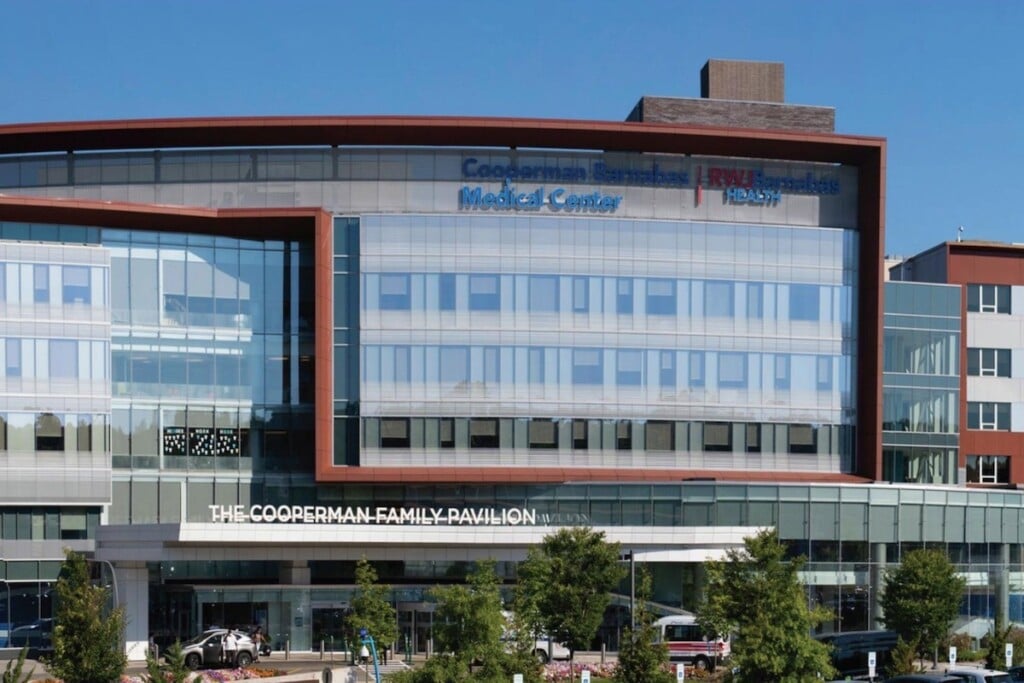 On Nov. 1, 2022, Cooperman Barnabas Medical Center (CBMC) introduced a pilot program in the Emergency Department (ED) called the Virtual Immediate Provider (VIP) program, which streamlines some patients' visits and limits their wait time. It proved to be so successful that in 2023, it'll continue at the Livingston campus, and will be introduced at other RWJBarnabas Health sites across New Jersey.
The ED at CBMC always works diligently to move patients through the department to ensure shorter wait times in addition to top-notch medical care. But this innovative program works to expedite emergency care even more. Qualified patients who come into the ED meet virtually with an Advanced Practice Provider (APP, a nurse practitioner or physician's assistant). After the patient is assigned an Emergency Severity Index (ESI), which determines the severity of their case, an experienced tech will bring the patient into the triage room. The virtual APP will complete an initial assessment, enter orders into the computer system, start their chart and initiate testing. From there, depending on the results, the patient will be either sent for testing such as lab work or scans, brought to a treatment room or return to the waiting room.
This initiative at CBMC is among the first virtual triages in the country. It has proven to be a game-changer both for patients and providers. Under the direction of Christopher Freer, D.O., senior vice president of Emergency and Hospitalist Medicine at RWJBarnabas Health, Gidon Coussin, physician's assistant and director of telehealth for the Emergency Medicine Service at CBMC, helped create VIP's initial proof of concept at CBMC. "If you compare the numbers from November/ December of 2021 to 2022, the volume in our ED increased by 20 percent, but the patient wait time didn't change at all," says Coussin. This screen time doesn't take away from the in-person ED experience. Coussin notes that as soon as a bed is available, patients in the VIP program will be examined by an attending physician, just as those ED patients who don't qualify for the VIP program would be.
The physicians benefit from VIP too. "Doing the intake process virtually frees up the on-site provider so they can better tend to their current patients," says Eric Handler, D.O., chairman of Emergency Medicine at CBMC. "We've been able to evaluate close to five patients an hour with this new process." The VIP program currently operates during the three busiest days of the week at the Livingston campus during the peak hours of 12 to 6 p.m., and will expand to eight hours on Mondays through Fridays later this year at CBMC, as well as at other RWJBarnabas Health sites.
"We're always striving to be more efficient at caring for patients throughout their ED experience," Dr. Handler says. "The reality of emergency medicine since COVID is emergency departments reach capacity at some point during the day, but our model strives to utilize the patient's time while in the waiting room.. They're getting seen by a provider to initiate their evaluation and treatment, even if a traditional treatment room isn't available."
"We want to embrace the change happening today in healthcare which emphasizes, mobile [apps], internet and technology," says Coussin. "And we want to be at the forefront of meeting patients where they are. That's in the ED but also at home, at the clinic, at the physician's office—wherever a patient seeks emergency care."
---
To learn more about Emergency Services and the VIP program at Cooperman Barnabas Medical Center, call 973.322.5180 or visit rwjbh.org/cbmc.