Thanksgiving, In or Out
Monmouth eateries do double duty on Turkey Day: They're an easy option if you don't want to cook and an inspiration if you do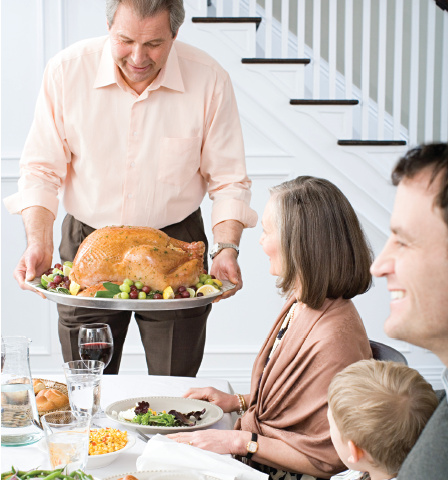 If entertaining family and friends by whipping up a cornucopia of culinary delights isn't your idea of a holiday good time, take heart.
Local establishments like David Burke Fromagerie in Rumson have taken the whisk and worry from your Thanksgiving plans. The restaurant is offering a plentiful prix-fixe meal for $65 per person from 1 to 8 p.m. Thanksgiving Day or an optional pre-order, take-out Thanksgiving dinner. So whether you wish to dine in or grab and go, the only thing you have to make is a reservation.
What's that you say—that the mere thought of this scrumptious dining is awakening your inner chef after all? Then check out chef/owner David Burke and executive chef Phil Deffina's favorite recipes here.
Restaurants Offering Thanksgiving Dining
Reservations are suggested.
David Burke Fromagerie
26 Ridge Rd.
Rumson
732.842.8088
fromagerierestaurant.com
Doolan's Shore Club
700 Route 71
Spring Lake Heights
732.449.3666
doolansshoreclub.com
Nauvoo Grill Club
121 Fair Haven Rd.
Fair Haven
732.747.8777
nauvoogrillclub.com
Nicholas
160 Route 35 South
Red Bank
732.345.9977
restaurantnicholas.com
The Raven and the Peach
740 River Rd.
Fair Haven
732.747.4666
ravenandthepeach.net
Scarborough Fair
1414 Meetinghouse Rd.
Sea Girt
732.223.6658
scarboroughfairrestaurant.com